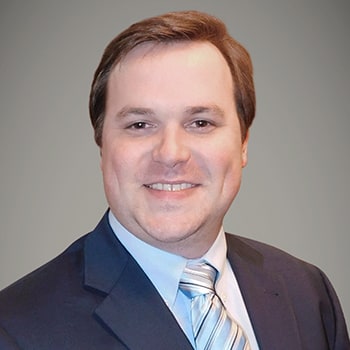 Cory W. Page
Senior Counsel
Cory Page is senior counsel in The Woodlands office of Kean Miller. He joined the firm in 2018 and practices in the oil and gas, business and corporate, and real estate groups. Cory represents upstream exploration and production companies in a variety of transactional matters. His practice primarily focuses on title examination and due diligence efforts for acquisitions and divestures. Cory also has experience examining title in conjunction with the exploration of oil, gas and mineral properties.
Representative Experience
Conducted pre-signing and post-signing due diligence in connection with a 50/50 partnership of a leading investment firm and an independent exploration and production company, and the acquisition of hundreds of thousands of gross operated acres
Conducted due diligence in connection with a leading investment firm's acquisition of oil and gas assets valued at approximately $450,000,000 held by a private E&P company
Provided counsel to leading investment firms and E&P companies on various oil and gas matters including, but not limited to – PSAs, JOAs, surface use agreements, drilling commitments, and general title defects
Drafted and compiled various schedules related to leasehold ownership, ownership of wells, lease provisions, surface use and easements, and drilling obligations
Conducted due diligence in connection with an E&P company's acquisition of oil and gas assets totaling over 20,000 net acres
Prepared numerous oil and gas title opinions, including original/drilling title opinions, division order title opinions, supplemental title opinions, and acquisition title opinions
Education
Cory earned his B.S. in Agricultural Economics from Texas A&M University in 2009. He earned his J.D. from Texas Tech University School of Law in 2012.
Memberships
Houston (Business Law Section) and Texas State (Oil, Gas and Energy Resources Law Section) Bar Associations
Articles, Publications and Presentations
Community Service
Member, Association of Former Students, Texas A&M University