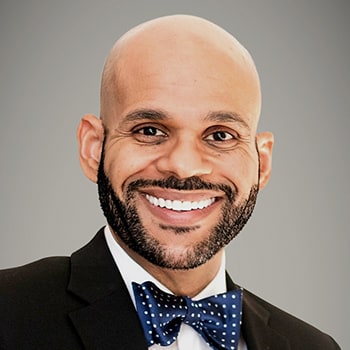 Eric R. Thiergood, Sr.
Partner
Eric Thiergood is a partner in The Woodlands office of Kean Miller. He joined the firm in 2020 and practices in the business, corporate and real estate group. Eric's practice includes corporate transactional work including mergers and acquisitions; private capital raises; entity selection, structuring, formation, operation, and dissolution; and commercial financing (both lender and borrower side). He also regularly handles large commercial real estate and commercial office condominium projects (buying, selling, leasing, and developing) and other general corporate and contract matters.
Eric is a trusted advisor to business leaders throughout The Woodlands and greater Houston area, bringing more than 13 years of sophisticated business, corporate, and real estate experience to clients ranging from banks and real estate developers, to business owners and executives. He is also fluent in Spanish, seamlessly communicating with his Spanish speaking-international clients.
Eric is a member of the Leadership Montgomery County class of 2009.
Representative Experience
Lead counsel on the original formation then numerous restructurings of a $2,000,000,000 complex, 13-lender, syndicated commercial loan
Lead counsel in mergers and acquisitions ranging from $500,000 to $61,000,000
Lead counsel on complex syndicated lending transactions for loan amounts ranging from $300,000,000 to $2,000,000,000
Lead counsel on commercial real estate acquisition, development, and construction loans ranging from $900,000 to $58,000,000
Lead counsel on CMBS loans ranging from $5,250,000 to $41,000,000
Lead counsel on HUD Multifamily construction loans ranging from $22,000,000 to $39,000,000,000
Lead counsel on SBA 7(a) and 504 loans ranging from $400,000 to $10,000,000 (max 504 loan amount)
Representation of energy companies in contractual matters with national and international vendor
Education
Eric earned his BSW from Midwestern State University in 1995. He earned his J.D. from South Texas College of Law in 2006.
Memberships
Texas State Bar Association; Woodlands Bar Association; Montgomery County Bar Association
Community Service
Board Member, Montgomery County Community Foundation, 2019 - present
Board Member, Yes to Youth - Montgomery County Youth Services, 2018 - present
Board Member, Montgomery County Hispanic Chamber of Commerce, 2018 - present
Member, South Texas College of Law Alumni Association
Member, Midwestern State University Alumni Association
Member, The Church at Creek's End