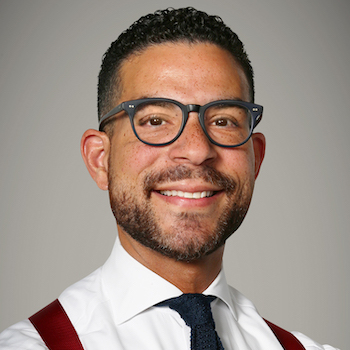 Jason R. Brown
Partner
Jason Brown is a partner in Kean Miller's business and corporate practice group and he practices with the firm's state and local tax team. For nearly twenty years Jason has advised local, regional, national and international businesses having operations and interests in the state on all aspects of Louisiana taxation. Jason practices, principally, in the area of tax controversy and dispute resolution, assisting clients navigate Louisiana's unique two-tiered, independent system of state and local tax levy, administration and enforcement at every stage of the audit, assessment and appeal processes, from audit intake, field work and review; to administrative protests and appeals; to formal tax litigation before the Louisiana Board of Tax Appeals and Louisiana's courts. His experience extends to all taxes imposed by the state of Louisiana and its various local jurisdictions, including sales/use; corporate income/franchise; severance; ad valorem (property); withholding; occupational license; hotel occupancy; and other miscellaneous taxes. Jason has a particular expertise in the thorny area of Louisiana tax procedure, ensuring taxpayers' protest/appeal rights (in both the assessment and refund contexts) are protected.
Jason also advises clients on tax planning opportunities, including credits and incentives; seeking and obtaining refunds (administratively and, after denial, through appeals to the Louisiana Board of Tax Appeals and the courts), voluntary disclosure agreements; private letter rulings; and in legislative matters (where he is often consulted to formulate and present taxpayers' perspective – generally or by specific industry – on proposed substantive or procedural law). Jason is the firm's representative to the Independent SALT Alliance, a national association of state and local tax attorneys.
Jason is a frequent presenter on Louisiana state and local tax issues, including before the American Bar Association – Taxation Section; regularly publishes updates on tax issues of importance to Louisiana businesses through Kean Miller's Louisiana Law Blog; and is often consulted by general and legal news publications regarding Louisiana tax laws or the effects of national laws on Louisiana taxpayers. He has been a guest lecturer for Georgetown University Law Center's State & Local Tax Certificate program and is a member of the Independent State and Local Tax Alliance (ISA), where he previously served on the Board of Directors. Jason has also served as an adjunct professor of law at Southern University Law Center.
Jason was appointed as a member of the 2019 class of Fellows of the Leadership Council on Legal Diversity (LCLD).
Representative Experience
Representation of several national, state and local manufacturers/producers in connection with refund claims involving the "materials for further processing" sales/use tax exclusion
Representation of international gaming company in connection with state hotel occupancy tax issues before the Louisiana Board of Tax Appeals and Louisiana district court
Representation of national retail pharmacy chain in connection with state and local sales/use tax issues before Louisiana district court
Representation of global automobile manufacturer in connection with corporate income and corporation franchise tax disputes before the Louisiana Board of Tax Appeals
Representation of national automobile rental company before several local taxing jurisdictions resulting in a combined sales/use tax refund exceeding $10 million
Representation of major gypsum manufacturer/producer in connection with Louisiana Corporate Income and Franchise Tax issues
Representation of Louisiana Disaster Recovery Foundation, Inc. as general counsel
Education
Jason earned his B.A. in Political Science in 1998 from Southern University and A&M College (Baton Rouge), where he served as President of the Student Government Association and was a member of the Southern University System's Board of Supervisors. He earned his J.D. in 2001 from Southern University Law Center where he was named to the National Law School Dean's List and served as associate editor of the Southern University Law Review.
Admissions
Admitted, Louisiana, 2001; United States District Courts for the Eastern, Middle and Western Districts of Louisiana; United States Court of Appeals, Fifth Circuit
Memberships
Baton Rouge, Louisiana State, National and American Bar Associations (tax sections); Louis A. Martinet Legal Society, Baton Rouge Chapter; Independent State and Local Tax Alliance
Articles, Publications and Presentations
The Maryland Digital Advertising Services Tax and the Expanding Map for Digital Taxes, American Bar Association, Tax Times, June 11, 2021
Kean Miller Wins Important Louisiana Appellate Court Victory Striking Down Corporation Income Tax Regulation, Louisiana Law Blog, January 14, 2021
Update: Certain Uncertainties Resolved by SBA Regarding Payroll Costs of Partnerships and Sole Proprietors Applying for CARES Act Payroll Protection Program Loans, Louisiana Law Blog, April 15, 2020
Traps for the Unwary: Not All State Tax Deadlines Have Been Extended, Louisiana Law Blog, April 15, 2020
Uncertainties Created by Tax and Accounting Issues Raised by the Paycheck Protection Program in the Coronavirus Aid, Relief, and Economic Security Act, Louisiana Law Blog, April 2, 2020
Tax Related Employment and Employee Benefits Changes in the Coronavirus Aid, Relief, and Economic Security Act, Louisiana Law Blog, April 1, 2020
Tax and Accounting Implications of the $2 Trillion Stimulus to Assist Individuals and Businesses Impacted by the Novel Coronavirus Pandemic, Louisiana Law Blog, March 27, 2020
Louisiana First Circuit Court of Appeal Limits The Application of Late Payment Penalties, Louisiana Law Blog, January 15, 2020

La. Voters OK Tax Board Hearing Constitutional Challenges, Law360 Tax Authority, October 15, 2019
Louisiana Supreme Court Rules Act 109 Limitations on the Credit for Taxes Paid to Other States are Unconstitutional, Creating a Potential Refund Opportunity for Certain Taxpayers, Louisiana Law Blog, December 10, 2018
Louisiana Department of Revenue Releases Post-Wayfair Guidance for Remote Sellers, Louisiana Law Blog, August 10, 2018
Louisiana Sales and Use Tax Rate Changes Cut the Additional Temporary Penny and Raise the Rate on Business Utilities – Effective July 1, 2018, Louisiana Law Blog, June 26, 2018
Louisiana and Parishes Considering How to Realize Benefit from Scotus' Wayfair Decision – Working to Change Effective Date of Enabling Legislation, Louisiana Law Blog, June 21, 2018
Louisiana Board of Tax Appeals Holds that the Individual Net Capital Gain Exclusion Applies to a Multi-Step Transaction, Louisiana Law Blog, June 21, 2018
Louisiana Department of Revenue Undeterred by Ruling in Favor of Taxpayers; Continues Severance Tax Audits and Assessments of Oil Producers, Louisiana Law Blog, June 4, 2018
Louisiana Department of Revenue Issuing Arm's Length Transfer Pricing Adjustments, Louisiana Law Blog, January 4, 2018
Governor Edwards Proposes Comprehensive Louisiana Tax Reform Package, Louisiana Law Blog, March 30, 2017
Limited Sales Tax Relief Available to Louisiana Flood Victims Without Flood Insurance, Louisiana Law Blog, August 18, 2016
Louisiana's Sales Tax Occasional Sale Rule Limitation Does Not Impact Just Yard Sales, Louisiana Law Blog, April 15, 2016.
Louisiana Corporation Franchise Tax Extended to Non-Corporate Entities, Louisiana Law Blog, April 14, 2016.
Recent Developments Regarding the Business Utilities Tax Payments and Taxpayer's Rights to Protest, Louisiana Law Blog, August 19, 2015
Community Service
Chairman, Board of Directors, Volunteers of America Greater Baton Rouge, 2008-2009
Chairman, Audit Committee, Volunteers of America Greater Baton Rouge, 2006-2008; 2009 – present
Member, Board of Directors, BREC Foundation, Inc., 2009-2011
Member, Board of Directors, HAART, Inc., 2009-present
President, Board of Directors, Redstick Lofts Homeowners Association, 2007-2009
Member, Forum 35, 2002-2011
Participant, Thirst for Justice Pro Bono Program, Baton Rouge Bar Association/Society of St. Vincent DePaul