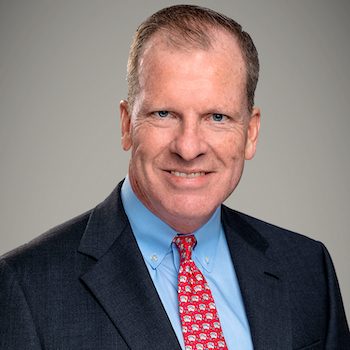 Ken McKay
Attorney
Ken McKay is an attorney in the Houston office of Kean Miller. He joined the firm in 2023 and practices in the area of commercial litigation with particular focus on land use and eminent domain throughout the United States, as well as energy, construction, intellectual property, and telecommunications work. He represents clients in various industries, including pipeline owners and operators, telecommunications providers, utilities, and other common carriers, as well as select commercial and residential developers and landowners in condemnation cases, pre-condemnation counseling, and infrastructure permitting.
Ken has extensive trial experience having first-chaired numerous jury trial victories in addition to successful arbitration proceedings and class actions in multiple states and is considered a skilled, versatile trial lawyer. His eminent domain practice encompasses all aspects of condemnation law and right-of-way matters, including regulatory takings and inverse condemnation claims.
His experience also includes the defense of clients in high-profile lender liability and products liability trials, as well as in multi-district litigation, in addition to commercial and industrial disputes of all types.
EDUCATION
Ken earned his J.D. from the Vanderbilt University School of Law in 1988, where he was Assistant Editor of the Vanderbilt Law Review. He earned his B.A. in Accounting from University of Mississippi in 1985.
ADMISSIONS
Admitted, Texas, 1988; United States District Courts for the Southern, Northern, and Eastern Districts of Texas
RECOGNITION
The Best Lawyers in America, Commercial Litigation, 2021 – 2023
Houston Top Lawyer, H Texas Magazine, Business Litigation, Civil Litigation, Commercial Litigation, Oil and Gas, 2016, 2017
MEMBERSHIPS
American Bar Association, Member, Construction Litigation Committee, Section of Litigation
DRI, Member
Houston Bar Association, Member, Speakers Bureau (HBA-CLE Distinguished Faculty), Continuing Legal Education Committee, Litigation Section
International Right of Way Association, Member
Rocky Mountain Mineral Law Institute, Member
State Bar of Texas, Member
Texas Association of Defense Counsel, Member
Texas Bar Foundation, Fellow
Texas Real Estate Commission MCE Courses, Approved Instructor
ARTICLES, PUBLICATIONS AND PRESENTATIONS
Audit Response Letters and Disclosures: Counsel's Role in Balancing Auditor Demands and Company Privileges, Strafford webinar, December 2022
In-House Counsel and Protecting Attorney-Client Privilege in Investigations and Litigation, Strafford webinar, February 2022
Privilege at Risk in Investigations and Audits, Strafford webinar, March 2020
Hospital Payments for Motor Vehicle Injury Cases, Health Law Section, Houston Bar Association, March 2020
Audit Response Letters and Disclosures: In-House Counsel's Role in Balancing Auditor Demands and Company Privileges, Strafford webinar, April 2019
Sabine Ruling: What Pipeline Companies Can Do To Protect Their Contracts, Pipeline & Gas Journal, Vol. 243, No. 11, November 2016
Roundtable: The Contract Conundrum, MIDSTREAM Texas conference, September 2016
Recent Developments in Texas Eminent Domain Law Pertinent to Oil & Gas Entities, Oil, Gas & Energy Resources Law Section of the State Bar of Texas, Section Report, Winter 2015
Calculating Damages and Just Compensation: Legal Insights, Eminent Domain from Start to Finish, National Business Institute, May 2015
Recent Developments and Common Applications, In-House Counsel and Attorney-Client Privilege, Strafford, December 2014
Eminent Domain Law Pertinent to Oil & Gas Entities, Advanced Oil, Gas & Energy Resources Law Course, October 2014
Recent Developments and Common Applications, In-House Counsel and Attorney-Client Privilege, Strafford, June 2013
Calculating Damages and Just Compensation, Eminent Domain from Start to Finish, National Business Institute, May 2013
Co-author, Meeting 2012 Year-End Deadline to Preserve Power of Eminent Domain in Texas, Lexology, Law360, October 2012
The Denbury Decision: What it Says, What it Doesn't Say & What People Say it Says, University of Texas Gas and Power Institute, cited in LSU Journal of Energy Law and Resources, Vol. 2, Issue 2, p. 332, Spring 2014, and in Texas Journal of Oil, Gas, and Energy Law, Vol. 8, No. 1, pp. 190-92, September 2012, August 2012
Recent Developments and Common Applications, In-House Counsel and Attorney-Client Privilege, Strafford, July 2012
Recent Developments and Common Applications in the Business Advice vs. Legal Advice Dichotomy, In-House Counsel and Attorney-Client Privilege, Strafford, August 2011