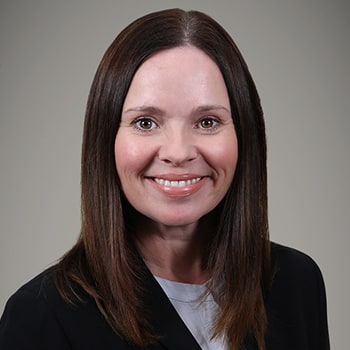 Kennon S. Breaux
Chief Financial Officer
Kennon Breaux is the firm's Chief Financial Officer. She is responsible for all accounting and financial functions, including budgeting, financial and managerial reporting, internal control, employee retirement 401K plan management, financial analysis and treasury management. Additionally, she is involved in the firm's strategic planning process, alternative fee proposal development, and innovative pricing efforts.
Kennon supervises a team of accounting professionals and works closely with key management personnel.
Education
Kennon received her B.S. in Accounting, cum laude, from Louisiana State University in 1996. She is a Certified Public Accountant in the State of Louisiana, is a member of the American Institute of Certified Public Accountants (AICPA) and a member of the Society of Louisiana Certified Public Accountants.