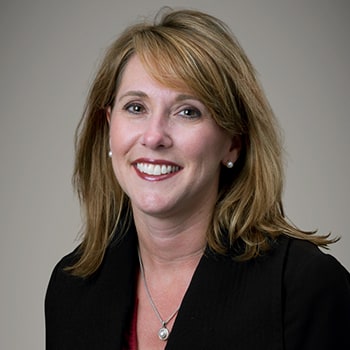 Kim Daugherty
Chief Facilities and Records Officer
Kim Daugherty joined Kean Miller in 2005 and currently serves as the Chief Facilities and Records Officer for the offices in Baton Rouge, New Orleans, Lake Charles and Shreveport. Her responsibilities include managing all office services functions, as well as overseeing the daily operations of the copy centers and records department, and ensuring the necessary objectives, plan policy and procedures governing office services are established. Kim is also responsible for contract management for supplies and services, purchasing and managing firm assets, developing and monitoring departmental budgets, and maintaining facilities which consists of safety, security, space utilization, maintenance and relationships with building management, and updating the Emergency Preparedness and Business Continuity Plans.
Prior to joining Kean Miller, Kim has served as the Director of Real Estate and Director of Purchasing and Asset Management for Amedisys, Inc. and was a member of the Corporate Leadership Team at the corporate headquarters located in Baton Rouge. She was responsible for the companies' real estate portfolio which included 108 office leases over 12 states, negotiating terms and conditions of the office lease as well as design services and construction management of office space. While at Amedisys, Kim also served as the Director of Purchasing and Asset Management which included negotiating and managing the contracts for the companies medical supplies, office equipment, telecommunications, travel, and printing and resource materials.
Kim enjoys reading, traveling, outdoor activities and spending time with her family.
Education
Kim earned her B.A. in Communication Sciences and Disorders from Louisiana State University in 1998.
Memberships
Member, International Facility Management Association (IFMA) and IFMA Legal Industry Council
Member, Association of Records Managers and Administrators (ARMA)