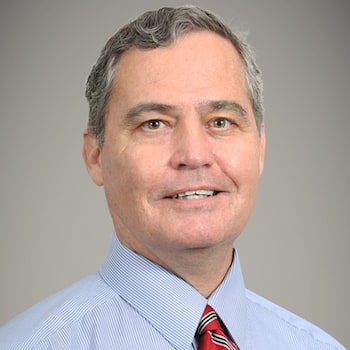 Michael W. McLoughlin
Of Counsel
Mike McLoughlin is of counsel in the tax practice of the New Orleans office of Kean Miller. He has over 30 years of state and local tax experience, including in private practice, as in-house counsel and in state government. Mike's significant experience in state and local tax matters includes assisting clients with state and local tax issues in many states around the country, with a primary focus on Louisiana, New York and Texas issues. He has helped clients with tax issues in a number of industries including the telecommunications, oil and gas, transportation and financial services. In addition, Mike's experience includes playing a key role in the tax policy group of a major U.S. telecommunications company where he helped develop and implemented the company's state tax policy. He also spent 3 years in the National Tax office of a Big 4 accounting firm in Washington, D.C. where he assisted local offices by conducting legal research and analysis and drafting advisory memoranda and tax opinions on state income/franchise tax, sales and use tax and gross receipts tax issues.
Over the years, Mike has handled numerous tax audits, provided tax planning advice, drafted and lobbied for legislation in Louisiana and other states, provided due diligence and structuring advice regarding Mergers & Acquisitions and performed multistate tax compliance. He is also in demand as a speaker on state and local tax issues and has given speeches for organizations such as the American Bar Association Tax Section, the American Legislative Exchange Council, the Council on State Taxation, the Institute for Professionals in Taxation, and the Tax Executives Institute. His articles on tax topics have appeared in many publications, including State Tax Notes, Tax Notes International, The Journal of Multistate Taxation, and The State and Local Tax Lawyer. He has also co-authored a treatise on the state and local tax treatment of pass-through entities.
Prior to joining Kean Miller, Mike was a Director, Mergers & Acquisitions, with KPMG in New York. Mike also worked in-house at Verizon Communications. He also has experience working in some of the largest private practice law firms in the country in the state and local tax arena.
Education
Mike earned his B.A. from Louisiana State University in 1985. He earned his J.D. from the LSU Law Center in 1988.
Admissions
Admitted, Louisiana; New York
Articles, Publications and Presentations
State Taxation of Employees Working Remotely from Another State, ABA Tax Times, March 12, 2021
La. Tax Talk: Fair Market Value, Jeopardy, Inventory Tax Credit, Law360, January 28, 2021
Kean Miller Wins Important Louisiana Appellate Court Victory Striking Down Corporation Income Tax Regulation, Louisiana Law Blog, January 14, 2021
The President Signs the Consolidated Appropriations Act, 2021. Including Tax Changes Intended to Assist Individuals and Business Impacted by the Lockdowns of 2020, Louisiana Law Blog, December 28, 2020
5 Significant Louisiana Tax Developments of 2020, Law360, December 22, 2020
The Louisiana Department of Revenue is Disallowing your Legitimate Interest Expense Deductions - What Can You Do?, Louisiana Law Blog, December 3, 2020
Louisiana Court Limits the Reach of Economic Nexus in Jeopardy Productions, Louisiana Law Blog, November 30, 2020
In Jeopardy Productions, Louisiana Court Answers: What Is Due Process?, Tax Notes State, November 2020
Louisiana Department of Revenue Comments on Local Collectors' Centralized Sales and Use Tax Proposal, Louisiana Law Blog, November 5, 2020
Centralized Sales and Use Tax Collection Proposal Submitted by Local Associations, Louisiana Law Blog, October 23, 2020
It's Waiver Season in Louisiana! Factors to Consider, Louisiana Law Blog, October 13, 2020
Louisiana Legislature Calls Itself Into Second Extraordinary Session and Includes Certain Tax Issues, Louisiana Law Blog, September 30, 2020
Treatise co-author: State Taxation of Pass-Through Entities and Their Owners, Thomson Reuters
Michael W. McLoughlin and Bruce Ely, IRS Issues Long-Awaited Guidance on Series LLCs; Will the States Soon Follow? Journal of Multistate Taxation (2011)
Michael W. McLoughlin, New York LLC Members Taxable Based on Activities of LLC in State, State Tax Notes (2010)
Michael W. McLoughlin and A. Sonali Carlson, New York Issues Questionable Guidance on Taxation of Information Services, State Tax Notes (2010)
Michael W. McLoughlin, Nexus for Owners of Passthroughs Continues to Confound State Courts, State Tax Notes (2009)
Michael W. McLoughlin, Flow-up of Partnership's Sales to Partner's Receipts Factor Raises Jurisdictional Issues, State Tax Notes (2008)
Bruce Ely and Michael W. McLoughlin, The Series LLC Raises Serious Tax Questions But Few Answers Are Available, Journal of Multistate Taxation (2007)
Michael W. McLoughlin, Constitutionality of New Hampshire Taxation of Foreign Source Dividends Upheld Despite Apparent Discrimination, State Tax Notes (2007)
Craig B. Fields and Michael W. McLoughlin, An Analysis of the Historical Development of the Dormant Commerce Clause in State Tax Cases, State and Local Tax Lawyer (2007)
William Backstrom and Michael W. McLoughlin, Nonresident REIT Shareholder Held Subject to Louisiana Tax, State Tax Notes (2005)
Michael W. McLoughlin, William M. Backstrom, Jr. & Mark T. Hennen, Recent Developments: Administrative Law to Taxation, 51 LA BAR J. 436 (2004)
Patrick H. Smith and Michael W. McLoughlin, State Non-Resident Composite Income Tax Returns Can Provide Simplicity but at a Cost, Journal of Business. Entities (2004)
Michael W. McLoughlin and Walter Hellerstein, Nexus Issues for Corporate Partners and LLC Members After Check the Box, Journal of Multistate Taxation (2003)
Michael W. McLoughlin, State Tax Treatment of Foreign Corporate Partners and LLC Members After Check-The-Box, State and Local Tax Lawyer (2003)
Michael W. McLoughlin, Illinois Circuit Upholds Inclusion of Gross Receipts From Financial Instruments in Receipts Factor, State Tax Notes (2002)
Michael W. McLoughlin, State Sales Factor Treatment of Short-Term Investments of Working Capital, State Tax Notes (2001)
Walter Hellersetein and Michael W. McLoughlin, The Tax Benefit Rule: Case Review Shows Need For Equitable Application at the State Level, BNA Multistate Tax Report (1999)