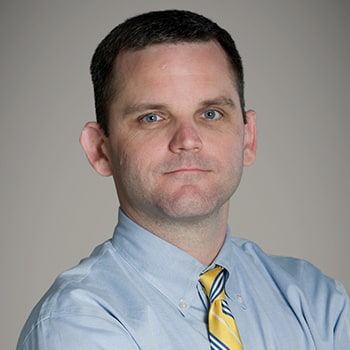 A. Edward Hardin, Jr.
Partner
Ed Hardin, Jr. is a partner in Kean Miller's Baton Rouge office. He joined the firm in 1998 and practices in the labor and employment law group. Ed has represented clients in both state and federal courts, before private arbitrators, and before the National Labor Relations Board, the United States Equal Employment Opportunity Commission, the United States Department of Labor's Wage and Hour Division, the Louisiana Workforce Commission, the Ohio Civil Rights Commission, the Oregon Bureau of Labor and Industries, and the Commonwealth of Pennsylvania Human Relations Commission. Ed represents and advises employers on a wide variety of issues including employee handbooks and contracts, non-compete and non-solicitation agreements, wrongful termination claims, discrimination and harassment claims, and issues involving wage payment, drug testing, and employee leave (including workers' compensation leave, ADA leave, FMLA leave and compliance issues). He also represents and advises management on labor relations issues including union representation of employees, union representation elections, arbitration of collective bargaining agreement grievances, unfair labor practice charges, and collective bargaining agreements with unions. Ed has particular experience in defending collective action/class action claims under the Federal Fair Labor Standards Act. Ed has testified before the Louisiana House of Representatives and Senate Labor and Industrial Relations Committees and has been interviewed for articles in local, state, and national publications.
Ed is listed among the top labor and employment lawyers in the State of Louisiana by Chambers USA. He is AV-rated by Martindale-Hubbell. Prior to joining the firm, Ed served as Law Clerk to the Honorable Catherine D. Kimball of the Supreme Court of Louisiana from 1997-1998. Prior to law school, Ed taught high school from 1990-1994 at Catholic High School and coached soccer.
Education
Ed earned his B.A. from Spring Hill College in 1990. He earned his J.D. in 1997 from the LSU Law Center where he was a member of the Order of the Coif, Phi Kappa Phi, and was an Associate with the Louisiana Law Review. He was inducted into the LSU Law Center Hall of Fame in 1997.
Admissions
Admitted, Louisiana, 1997; United States District Court for Eastern, Middle, and Western Districts of Louisiana; United States Court of Appeals, Fifth Circuit; United States Supreme Court
Memberships
Baton Rouge, Louisiana State, and American Bar Associations, and the Bar Association of the Fifth Federal Circuit (LSBA and ABA, Labor and Employment Law Section)
Articles, Publications and Presentations
Co-Presenter, Effective and Intentional Supervision of Employees, Association of Corporate Counsel Louisiana (ACC-LA) CLE Lunch and Learn, April 18, 2023
Co-Presenter, Not Becoming #YouToo in a #MeToo World, Baton Rouge Bar Association In-House Counsel Seminar, June 1, 2022
Over $300,000 Owed Employee in Vacation Pay Upon Retirement, Louisiana Law Blog, July 12, 2021
Questions remain on legislation to protect businesses from COVID-19 lawsuits, New Orleans CityBusiness, July 29, 2020
New Phasing Plan Requirements from LA State Fire Marshal, Louisiana Law Blog, May 15, 2020
Co-Presenter, Navigating the Uncharted Legal Realities of COVID-19, Kean Miller Webinar, May 7, 2020
Cantrell requirement to track business customers prompts concern, New Orleans CityBusiness, May 6, 2020
Return to Work, Are You Ready?, Louisiana Law Blog, April 26, 2020
New CDC Guidance About Essential Employees Exposed to COVID-19, Louisiana Law Blog, April 9, 2020
DOL Rolls Out Leave Act Regulations and Changes Course on Some Issues, Louisiana Law Blog, April 2, 2020
DOL Issues Third Set of Leave FAQs, Louisiana Law Blog, March 30, 2020
DOL Issues Additional Leave FAQs, Louisiana Law Blog, March 27, 2020
Families First Coronavirus Response Act: The Model Notices Are Here, Louisiana Law Blog, March 26, 2020
Leave Act Takes Effect April 1 and Other New DOL Guidance, Louisiana Law Blog, March 25, 2020
Co-Presenter, Protecting Your Business & Employees From the Impact of COVID-19, Kean Miller Webinar, March 19, 2020
Updated Guidance from the EEOC: "What You Should Know About the ADA, the Rehabilitation Act, and COVID-19", Louisiana Law Blog, March 20, 2020
Coronavirus Leave Bill Signed Into Law, Louisiana Law Blog, March 19, 2020
COBRA and Coronavirus, Louisiana Law Blog, March 18, 2020
Coronavirus Paid Leave Bill Still in House, Louisiana Law Blog, March 16, 2020
Coronavirus Paid Leave Bill Passes House, Louisiana Law Blog, March 14, 2020
Congress Responds to the Coronavirus, Louisiana Law Blog, March 13, 2020
OK Boomer, Louisiana Law Blog, January 16, 2020

Social Media and Employment Issues Intersect, Louisiana Law Blog, July 24, 2019

Deadline Set for Employers to Report Pay Data, Louisiana Law Blog, May 6, 2019

Collection of Pay Data Coming Soon?, Louisiana Law Blog, March 19, 2019

Louisiana Employment Law Gumbo, Society of Louisiana Public Accountants 2018 Forensic Litigation and Valuation Workshop, October 26, 2018

Paid Federal Family Leave Coming?, Louisiana Law Blog, July 11, 2018
Overtime Violations Can Be Costly, Louisiana Law Blog, June 5, 2018
Recent Headlines Demonstrate the Need for Policies and Training, Louisiana Law Blog, May 18, 2018
U.S. Supreme Court Overtime Ruling Signals Change, Louisiana Law Blog, April 8, 2018
Financial Dealings with Employees: Loans, Losses and Garnishments, Kean Miller Labor and Employment Seminar, October 2017
Judge Strikes Down OT Rules, Louisiana Law Blog, September 5, 2017
Comp Time in the Private Sector Coming?, Louisiana Law Blog, May 5, 2017
Employers Anticipate a Decision in the Alton Sterling Investigation, Louisiana Law Blog, May 1, 2017
Online Hostile Environment?, Louisiana Law Blog, March 21, 2017
What Now? FLSA Overtime Regulations Continue to Evolve, Louisiana Law Blog, November 23, 2016
Breaking: New FLSA Salary Rule Enjoined by Court, Louisiana Law Blog, November 22, 2016
Decision on Fair Labor Standards Act Expected Next Week?, Louisiana Law Blog, November 17, 2016
Employees and Time Off to Vote, Louisiana Law Blog, November 7, 2016
The Flood of 2016: Reduced Property Taxes, Louisiana Law Blog, August 17, 2016
The Flood of 2016: Employment Issues for Businesses, Louisiana Law Blog, August 2016
2016: Resolve to Consider Joint Employment Issues… the Department of Labor Has Already Done So!, Louisiana Law Blog, January 20, 2016
Cavalier v. Cain's Hydrostatic Testing, Inc., Quantification of Fault Prior to the 1996 Louisiana Legislative Special Session, 57 Louisiana Law Review 311, 1996
FMLA: New Year. New Forms?, Louisiana Law Blog, February 3, 2015
Not Even Mardi Gras is Immune from Labor Issues, Louisiana Law Blog, January 27, 2015
An Overview of Employee Handbooks, Louisiana Medical Group Management Association Annual Meeting, 2014
What's in a Name? Classifying Someone as an "Employee" or an "Independent Contractor" Can Have Significant Effect, Louisiana Law Blog, February 2013
The Family and Medical Leave Act, Kean Miller Employment Law Seminar and CLE, 2013
DOL Rolls Out Revised FMLA Regulations, Louisiana Law Blog, February 2013
NLRB Recess Appointments Held Unconstitutional, Louisiana Law Blog, January 2013
Baton Rouge Medical Group Managers Association Human Resource Conference, Employment Issues Your Grandmother Did Not Face, 2012
New I-9 News, Louisiana Law Blog, August 2012
New NLRB Posting Requirement Back on Hold, Louisiana Law Blog, April 2012
D.C. Court Approves New NLRB Posting Requirement, Louisiana Law Blog, March 2012
Jambalaya, Crawfish Pie and a Smattering of Some Louisiana - Specific Employment Laws, Kean Miller Employment Law Seminar and CLE, 2012
DC Circuit Court Enforces NLRB Order in Favor of Employees Fired for Threatening Remarks, Louisiana Law Blog, August 2011
ADA Amendments Act Regulations Have Arrived, Louisiana Law Blog, March 2011
Nine Mission-Critical Basics for Navigating the FLSA Solar System, Kean Miller Employment Law Seminar, 2011
I-9 Compliance In the Construction Industry, Baton Rouge Bar Association Construction Law Section CLE, 2011
New Administration, Renewed Focus, Kean Miller Employment Law Seminar, 2010
Final Increase to Federal Minimum Wage in Effect Pursuant to the Fair Minimum Wage Act of 2007, Louisiana Law Blog, September 2009
USCIS Adopts New Version of I-9 Form, Louisiana Law Blog, April 2009
Oklahoma Gun Statute Upheld, Louisiana Law Blog, March 2009
American Recovery and Reinvestment Act of 2009: New COBRA Rights and Obligations, Louisiana Law Blog, March 2009
Employee Free Choice Act, Louisiana Law Blog, January 2009
Louisiana City Attorney's Association Annual CLE, EEOC Charges, 2009
Baton Rouge Medical Group Management Association, Changes on the Horizon, Change is Now; Employment and the Future, 2009
The Fair Credit Report Act, Employer Compliance, Kean Miller Employment Law Seminar, 2009
Louisiana Chemical Association & Louisiana Chemical Industrial Alliance Annual Legislative Conference, Speaker, 2009 and 2007
Department of Labor Issues New Family and Medical Leave Act Regulations, Louisiana Law Blog, November 2008
Taking Corrective Action and Termination; The Proper Steps, Kean Miller Employment Law Seminar, 2008
Post 9/11: Military Reservists' and National Guardsman's Employment Rights, Kean Miller Employment Law Seminar, 2007
Federal Protection for Gays and Lesbians Forthcoming?, Louisiana Law Blog, November 2007
Smoking Laws, Louisiana Law Blog, October 2007
Is a Change in the National Labor Relations Act on the Horizon?, Louisiana Law Blog, April 2007
The Family and Medical Leave Act, Kean Miller Business Briefing Seminar, 2007
The Family and Medical Leave Act, Practical Considerations, Kean Miller Employment Law Seminar, 2007
State and Federal Minimum Wage Legislation Fails, Louisiana Law Blog, June 2006
Update on SB700 - Minimum Wage Increase, Louisiana Law Blog, June 2006
Senate Passes Minimum Wage Legislation, Louisiana Law Blog, June 2006
The Interaction of the FMLA, the ADA, and Worker's Compensation Laws, VCC Fall Program, 2006, Austin, Texas
The National Labor Relations Act, VCC Spring Program, 2006, Lake Charles, Louisiana
Louisiana School and Day Care Conference Leave, Louisiana Law Blog, August 2005
Louisiana Employment Discrimination Law (LEDL), Louisiana Law Blog, June 2005
New Notice Requirements Under USERRA, Louisiana Law Blog, April 2005
Louisiana Employment Law, Speaker, Louisiana Chemical Association, 2003
Employment Law, VCC Spring Program, 2003, Point Clear, Alabama
Overtime Requirement Exemptions, Lorman Educational Services, 2002, 2001
Hot Topics in Labor & Employment Law, Hiring and Interviewing, Greater Baton Rouge Society for Human Resource Management, 2002
Writing the Employee Handbook: Make Sure Your Handbook Does Not Create Contract and Employee Compensation Policies, Lorman Educational Services, 2000 and 2001
Employment Discrimination and Title VII, Baton Rouge Bar Association, Young Lawyers Section, CLE, 2001
Hot Topics in Labor & Employment Law: Hiring and Interviewing, Chambers of Commerce West Baton Rouge and Iberville Parishes, 2001
The Employment At Will Doctrine and Specific Exemptions, Government and Public Law Section, Louisiana State Bar Association, CLE, 2001
The Age Discrimination in Employment Act, CLE by the Hour, Baton Rouge Bar Association, Continuing Legal Education, 2000
Recent Developments in State and Federal Employment Law 2000, Council on Education Management, 2000
Community Service
Commission Member, Louisiana State Bar Association, Louisiana Board of Legal Specialization, Labor Law Advisory Commission, 2015-present
Blue and Gold Information Officer, United States Naval Academy
Administrative Vice President, 2017; President, 2018; United States Naval Academy Parents Club of Louisiana
Leadership Class Graduate, Baton Rouge Area Chamber, 2013
Chair, 2004; Chair-Elect, 2003; Secretary/Treasurer, 2002; Council Member 2001, Young Lawyers Section, Baton Rouge Bar Association
Board of Directors, Big Buddy Program of Baton Rouge, 1999-2006
Board of Directors, Alzheimer's Services of Baton Rouge, 2006-2017
Board of Directors, Public Affairs Research Council (PAR), 2015-present
Baton Rouge Area Chamber Leadership Class Alumni, Board of Directors, 2015-2017
Past Committee Member and Solicitor, Mary Bird Perkins Cancer Center
Holiday Star Program, Young Lawyers Section, Baton Rouge Bar Association
Past Volunteer, Uniforms for Kids Program, Young Lawyers Section, Baton Rouge Bar Association
Past Chair, 2002; Participant, 2001; Belly Up With The Bar Cooking Competition, Young Lawyers Section, Baton Rouge Bar Association, Youth Education Project Fundraiser
Past Volunteer, Community Partnership Division, Capital Area United Way
Past Volunteer, Baton Rouge Symphony Phone-A-Thon
Past Member and Lector, St. Aloysius Catholic Church
Former Certified Stroke and Turn Judge, USA Swimming
Member and Lector, Christ the King Catholic Church and LSU Student Center