Diversity and Inclusion
In business and in the law, diverse teams consistently make better decisions. At Kean Miller, we counsel clients from diverse viewpoints designed to produce the best result. We are committed to promoting a culture of inclusion, not only within the firm, but in the communities where we live and work. The best evidence of this commitment is found in our statistics.
Kean Miller has one of the highest percentages of women attorneys and women partners of any major law firm, and we rank among firms having the highest percentages of minority attorneys.
Mansfield Rule Certification
In October 2022, Kean Miller achieved Mansfield Rule 5.0 certification. Mansfield Rule certification recognizes law firms that actively work to close gender and diversity gaps in the legal profession. The program measures whether law firms have affirmatively considered at least 30 percent women, lawyers of color, LGBTQ+, and lawyers with disabilities for mission critical operations and decision-making, such as executive leadership, recruitment, and business development activities. The goal of the Mansfield Rule is to increase the representation of diverse lawyers in law firm leadership by broadening the pool of candidates considered for these opportunities.
Kean Miller Connection
The Kean Miller Connection is a full day law school preparatory program for college students. Attorneys from Kean Miller - Baton Rouge's largest law firm - along with others, provide an intense overview of the law school experience. The goal is to "connect" students with information helpful to their decision to attend law school and become an attorney. Learn more here or contact us at km_connection@keanmiller.com.
Program Eligibility Requirements:
Members of a group traditionally underrepresented in law school and the law practice
Minimum GPA of 3.0
Completed at least 45 college credits
Leadership Council on Legal Diversity
Kean Miller joined the Leadership Council on Legal Diversity (LCLD) in 2018. LCLD has grown to an organization of more than 400 Members, who serve as either general counsel of major corporations or managing partners of some of the nation's leading law firms. United by a spirit of activism and personal commitment, LCLD members lead by example, taking action, and challenging the legal profession to prepare future generations of diverse talent for the highest positions of leadership.
LCLD programs are designed to attract, inspire, and nurture the talent in society and within legal organizations, thereby helping a new and more diverse generation of attorneys ascend to positions of leadership. By producing tangible results in the lives of talented individuals, LCLD works to promote inclusiveness in member institutions, circles of influence, and in society, with the ultimate goal of building a more open and diverse legal profession. LCLD is proud to include many of the nation's premier law firms in its membership, led by Managing Partners who are personally committed to building a more diverse and inclusive legal profession.
Kean Miller LCLD Fellows include: Victor J. Suane (2018), Erin L. Kilgore (2020), Zoë W. Vermeulen (2022), and Laura F. Dumas (2023). Kean Miller LCLD Pathfinders include: Lauren J. Rucinski (2021), Georgia N. Ainsworth (2022), Lauren A. Guichard (2022), and Katilyn M. Hollowell (2023).
National and Local Recognition
Kean Miller ranked in the top 20% on the NLJ 500: The Women in Law Scorecard 2021. The Women's Scorecard is produced as part of the annual NLJ 500 firm head count report. Only the largest 350 firms are eligible for the Women's Scorecard. The Women in Law Score is determined by adding the percentage of female attorneys and percentage of female partners. Of the 271 firms who reported diversity statistics, Kean Miller ranked at 17%. And, Kean Miller was recently named one of the top 10 law firms in the United States for black attorneys by Law360. Kean Miller ranked fourth in the survey.
Diversity Council
The firm developed an active Diversity Council in 2003 to promote diversity awareness and initiatives within the firm and community. The Diversity Council includes attorneys from several practice areas, and representatives from our Management Committee, Recruiting Committee, Client Services team, Pro Bono team, and Human Resources team. Kean Miller is a member of the Minority Corporate Counsel Association and participates in the many activities of the association.
Recruiting and Scholarships
Kean Miller continues to seek a more diverse environment by recruiting at all four law schools and regularly participating in state and regional minority law student job fairs.
We continue to emphasize recruiting efforts at the Southern University Law Center in Baton Rouge. Southern University is a Historically Black College/University (HBCU). Some of our efforts at Southern University Law Center include:
Establishing a recruiting plan specifically for minority law students at the Southern University Law Center through the Kean Miller Recruiting Committee
Establishing full Kean Miller scholarship and several cash awards for top law students at the Southern University Law Center
Participating in on-campus interviews at the Southern University Law Center by minority attorneys from Kean Miller
Regularly participating in the Southeast Minority Job Fair and recruiting events
The firm also encourages diversity in the profession by sponsoring law school scholarships awarded to minority law students.
Women's Initiatives
Kean Miller is an active supporter of women's initiatives and has been a primary sponsor of the Baton Rouge Business Report's Influential Women in Business award luncheon for over a decade. The firm has also sponsored such events as the annual Women in Business seminar conducted by the Entrepreneurship Institute at LSU's E. J. Ourso College of Business. This Women in Business series is designed to provide skills and training specifically geared toward the special needs of female entrepreneurs as they plan and start businesses.
Conclusion
Kean Miller is proud of its historical commitment to diversity and looks forward to continuing that commitment, as well as pursuing new opportunities that encourage diverse perspectives. Finally, Kean Miller is an excellent place to work. Our people, our best critics, praise the work environment and the advantage of being in a situation where all individuals are treated with dignity and respect.
Kean Miller is committed to providing equal employment opportunity to all applicants and employees in full compliance with all state, federal and local laws prohibiting discrimination based upon, race, color, national origin, gender identity, age, genetic information, disability, military or veteran status, religion, sexual orientation, or other status protected by law.

---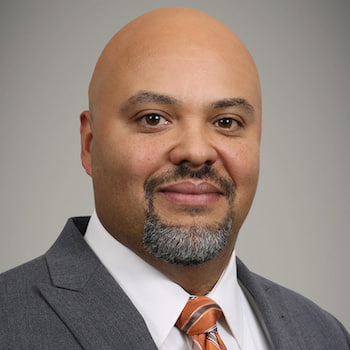 Victor J. Suane, Jr.
Partner and Diversity & Inclusion Council Chair