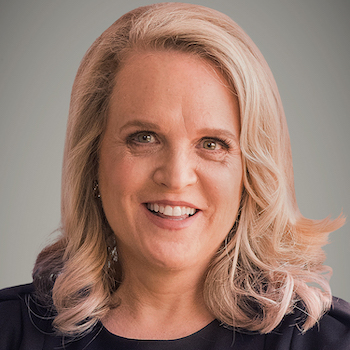 April L. Walter
Senior Counsel
April Walter is a labor and employment attorney in The Woodlands office of Kean Miller. Her practice focuses on employment law and compliance issues. April has helped guide companies through myriad legal proceedings and compliance risks, ranging from complex FLSA class actions across multiple jurisdictions to day-to-day issues such as employment agreements, employee handbooks, employment practices, and as counsel to HR professionals. She has significant first and second chair trial and arbitration hearing experience, and has been instrumental in the successful representation of companies with substantial labor and employment exposure.
April is well known for her attention to detail and efficient and accurate workflows which empower her to achieve outstanding accomplishments on behalf of her clients. This command over legal project and process improvement benefits her clients as they experience cost-effective representation and counsel, delivered in a no-nonsense and expedient manner.
April graduated from Loyola University Law School in Los Angeles as the top ranked student in her class with a full scholarship as a Fritz B. Burn Scholar.
REPRESENTATIVE EXPERIENCE
Employment law counseling and litigation work on behalf of both employers and employees involving federal and state equal employment opportunity statutes, contract disputes, and wage and hour law disputes.
Substantial experience preparing and reviewing employee handbooks, employee agreements and personnel policies and providing day-to-day legal advice and guidance to HR managers and business leaders regarding their hiring, compensation, leave of absence, discipline, termination, and other personnel practices and decisions.
Various litigation and counseling work on behalf of both employees and employers in employment law matters, including FLSA compliance audits for corporate clients, training programs for corporate clients, and defense of Department of Labor and Texas Workforce Commission investigations.
Lead Associate on several large FLSA collective actions that were resolved confidentially in settlements ranging from several hundred thousand dollars to mid-eight figures. Venues for these cases included Colorado, Florida, Georgia, Louisiana and Texas federal courts.
FLSA collective action involved approximately 3,250 eligible class members, over 84% of whom opted-in to the case. Another involved approximately 1,300 eligible class members, over 70% of whom opted-in to the case. Others involved several hundred participants.
Business litigation and arbitration experience, with most recent jury trial in November 2019.
EDUCATION & CREDENTIALS
April earned her B.S. from California State University, Long Beach, California and her J.D. from Loyola Law School, Los Angeles in 1996.
ADMISSIONS
Admitted, Texas and California; United States District Courts for the Southern, Northern, Western & Eastern Districts of Texas; United States District Courts for the Central, Southern & Northern Districts of California; and United States District Court for the District of Colorado
MEMBERSHIPS
State Bars of Texas and California
Articles, Publications and Presentations
Can You Ask Job Applicants if They Are Vaccinated?, Texas Law Blog, September 3, 2021
OSHA Updates Employer COVID-19 Guidance, Texas LAw Blog, August 27, 2021
"Long COVID" as a Disability under the Americans with Disabilities Act?, Texas Law Blog, August 20, 2021
Employer "Poster" Compliance for Remote Workers, Texas Law Blog, August 9, 2021
The New Texas Pandemic Liability Protection Act (PLPA): Protecting Businesses from COVID Related Liabilities, Texas Law Blog, August 3, 2021
Texas Expands the Ability to Recover Attorneys' Fees in Breach of Contract Cases Filed on or After September 1, 2021, Texas Law Blog, July 26, 2021
Texas Expands Sexual Harassment Laws Effective September 1, 2021, Texas Law Blog, July 20, 2021
Did President Biden Just Outlaw Employee Noncompete Agreements?, Texas Law Blog, July 16, 2021
Speaker, Practical Guidance for Employee Handbooks, Agreements, and UI Benefit Claims, The Woodlands Area Chamber of Commerce and The Woodlands Bar Association's Annual Employment Law Update, 2020
Speaker, Wage and Hour Law Update, The Woodlands Area Chamber of Commerce and The Woodlands Bar Association's Annual Employment Law Update, 2019
Speaker, Arbitration and Mediation, The Woodlands Area Chamber of Commerce and The Woodlands Bar Association's Annual Employment Law Update, 2018
COMMUNITY SERVICE
Leadership Montgomery County, Class of 2012
Parishioner at St. Anthony of Padua Catholic Church, The Woodlands, TX, including ACTS, CDA, and Youth Ministries