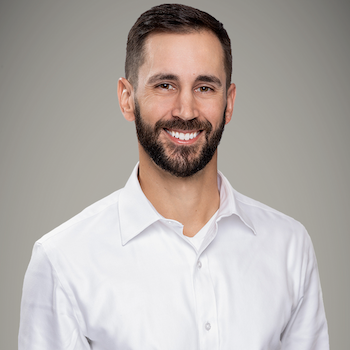 Bret A. Sparks
Associate
Bret Sparks is an associate in the Houston office of Kean Miller. He joined the firm in 2023 and practices in the offshore energy and marine litigation group. Prior to joining the firm, Bret worked in Washington D.C. in both private practice and as a NOAA Sea Grant Fellow for Senator Roger Wicker. Originally from Louisiana, Bret is well-versed in the regulatory hurdles facing Gulf Coast businesses in the natural resources sector. Bret's unique background in environmental science, law, and policy, coupled with his time in D.C., allows him to provide tailored services for clients dealing with local, national, and international issues in this space.
During his time in private practice, Bret provided legislative and regulatory counseling for clients in the natural resources sector and lobbied on behalf of his clients before members of Congress, the Executive Branch, and various federal agencies including the U.S. Fish & Wildlife Service, the Bureau of Ocean Energy Management, the National Oceanic and Atmospheric Administration, the U.S. Department of Agriculture, the U.S. Coast Guard, and the State Department. He has also litigated constitutional issues pertaining to natural resources management and energy law before several federal district courts.
As a NOAA Sea Grant Fellow, Bret managed Senator Wicker's oceans, fisheries, energy, science, and environment portfolio. He drafted and negotiated legislative text with other Congressional offices to advance legislative priorities of the Senator and guided three separate bills involving fisheries and ocean technology into law.
REPRESENTATIVE EXPERIENCE
Representation of the Louisiana alligator industry to obtain a permanent injunction against California Penal Code § 653o(b), which would have banned all commercial trade in alligator and crocodile products within the state.
Qualified Louisiana shrimp processors for the U.S. Department of Agriculture's Section 32 commodity purchase program.
Counseled luxury apparel producers, manufacturers, and retailers through state legislation and regulatory hurdles that attempted to restrict trade in such goods.
Secured waivers from the U.S. Coast Guard and the U.S. Maritime Administration for commercial fishing vessels to continue operating in federal waters.
Litigated several maritime cases involving interpretations of the Administrative Procedure Act, Endangered Species Act, Magnuson-Stevens Fishery Management Act, National Environmental Policy Act, and Outer Continental Shelf Lands Act.
Provided legal guidance for companies in the agriculture and energy sectors on new federal policy implementation, such as the Inflation Reduction Act's modifications to (i) the Section 45Q tax credit for carbon capture, utilization, and sequestration (CCUS) activities, and (ii) the USDA's conservation programs on climate change mitigation and CCUS financing.
Developed legal framework for a Louisiana parish government and private landowners to implement coastal restoration projects for generation of "blue" carbon credits.
Drafted and negotiated a wide range of transactional agreements (g., joint ventures, securities registration statements, and commercial leases), including a complex purchase agreement for a fleet of commercial fishing vessels in New England.
Co-authored two amicus curiae briefs submitted to the U.S. Supreme Court on constitutional issues involving natural resources management.
Developed and negotiated three bills – the Modernizing Recreational Fisheries Act of 2017, the Commercial Engagement through Ocean Technology (CENOTE) Act, and the Maritime SAFE Act – from introduction into law.
EDUCATION
Bret earned his J.D./D.C.L. with a concentration in Energy Law & Policy, cum laude, from the Louisiana State University Paul M. Hebert Law Center in 2017. He earned his M.S. in Agriculture and Environmental Sciences from University of Kentucky in 2014 and his B.S. in Plant and Soil Science from Louisiana State University in 2011.
ADMISSIONS
Admitted, Texas, 2022
Louisiana, 2017
District of Columbia, 2019
MEMBERSHIPS
Legal Affairs Expert, International Union for Conservation of Nature's Crocodile Specialist Group, 2022-Present
Committee Vice-Chair, American Bar Association Section of Environment, Energy, and Resources, 2018-2021
SERVICES