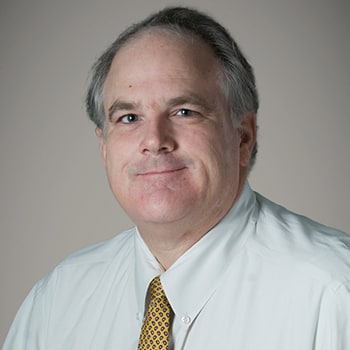 Charles S. McCowan, III
Partner
Trey McCowan is a partner in the Baton Rouge office of Kean Miller. He joined the firm in 1989 and practices in the litigation group. Trey represents local, regional and multi-national energy and petrochemical clients in a wide variety of litigation matters. He has specific experience representing clients in litigation involving complex commercial agreements and legacy site litigation in the energy industry. Trey also represents clients with regard to environmental litigation and toxic tort defense. He also advises clients on electronic discovery, e-discovery compliance, electronically stored information (ESI), electronic information management, and retention and destructive policies and procedures.
Trey is AV-rated by Martindale-Hubbell and is listed in The Best Lawyers in America, 2005-2024 (Bet-the-Company Litigation; Commercial Litigation; Natural Resources Law; Oil & Gas Law; Personal Injury Litigation - Defense) and in Louisiana Super Lawyers, 2008-2019. He was named a Baton Rouge Lawyer of the Year for Bet-the-Company Litigation for 2013. He is the recipient of the 2009-2010 Sustainable Environment Award from the LSU School of Coast and Environment, Department of Environmental Sciences for his Master's Thesis entitled The Impact of Hurricanes Katrina and Rita on the Louisiana Judicial System.
Representative Experience
Representation of major international oil companies in a wide range of legacy oil field site cases: The cases have involved claims associated with soil and groundwater contamination. The claimed contaminants included Non-Hazardous Oilfield Wastes ("NOW") as well as NORM. The cases include inland locations as well as locations in marsh/wetland environments. The cases have been brought on behalf of individual landowners and landowners numbering in the hundreds. Many cases were filed as class actions involving thousands of potential class members. The sites range from one-acre tracts to 158 square miles
Representation of major energy companies in wetlands loss issues in Louisiana's coastal parishes
Representation of a major international oil company in Louisiana, an environmental litigation matter involving claims of soil and groundwater contamination in the oldest oil and gas field in Louisiana
Representation of a major international oil company in over fifty environmental litigation matters involving oil fields throughout the state of Louisiana
Education
Trey earned his B.A. from Louisiana State University in 1986. He earned his J.D., cum laude, from Tulane University Law School in 1989, and he earned his Masters in Environmental Sciences (Environmental Planning and Management) from the LSU School of Coast and Environment, Department of Environmental Sciences, in 2010.
Admissions
Admitted, Louisiana, 1989
Memberships
Baton Rouge (Mock Trial Competition Committee), Louisiana State and American (Litigation and Energy and Environment Sections) Bar Associations; Dean Henry George McMahon American Inn of Court; Defense Research Institute
Articles, Publications and Presentations
U.S. Fifth Circuit Upholds Dismissal of Flood Protection Authority Case Against Oil and Gas Industry Members, Louisiana Law Blog, March 3, 2017
Fundamental Fairness, Louisiana Super Lawyers Magazine, 2013.
A Case for an Independent Administrative Judiciary for Louisiana, Louisiana Association of Administrative Law Judges Annual Meeting, 1994.
Louisiana Judicial and Legislative Highlights and Hypothetical Problems, Institute of Property Taxation, 1989.
Co-author: A Discussion of Selected Problems Presented by Class Action Mass Tort Litigation - A Defense Perspective, Conference for Trial Lawyers and Judges, Northwestern School of Law, Lewis & Clark College, 1995.
Community Service
Chairman, Advisory Council, LSU College of the Coast and Environment
Graduate, Non-Profit Board of Directors Training School, Volunteer Baton Rouge
Board of Directors, Community Advisory Committee, Nominating Committee Greater Baton Rouge Food Bank
Member, Disaster Action Team, American Red Cross
Member, Board of Directors, Committee, Legal Counsel Scout Show Committee and Judge, Eagle Scout Sponsor, SME Fundraiser, Cub master, Pack 50, Istrouma Area Council, Boy Scouts of America
Member, 7:30 Club, Greater Baton Rouge Chamber of Commerce
Member, Agency Services Board, Community Partnership Duration, Capital Area United Way
United Way Gottlieb Association Leadership Giver
Fundraiser, Catholic High School
Baton Rouge Business Report's "40 Under 40", 2000
Member, City Club of Baton Rouge
Board Member, Kappa Alpha Order, Alpha Gamma Chapter Alumni Association, LSU
Member, Baton Rouge Rotary Club
Board Member, You Who, Inc., Louisiana Non-Profit Corporation (Children's Issues)
Reported Cases
Geraldine Ard, et. al. v. Transcontinental Gas Pipe Line Corporation, 138 F. 3rd 596 (5th Circuit 1998).
Transcontinental Gas Pipe Line Corporation v. Transportation Insurance Company, 958 F. ed 622 (5th Circuit 1992).
Kelly v. Star Enterprises, 44 F. 3rd 531 (5th Circuit 1995) (Table).
Texaco Inc. v. John M. Duhe, 44 F. Supp. 2d 809 (W.D.La. 1998).
United Houma Nation v. Texaco Inc., No. 97-4006, (E.D.La. 1998).
Resolution Trust Corporation v. American Title Insurance Company, 901 F. Supp. 122 (M.D.La 1995).
Cockerham v. Triad Chemical Company, No. 92-944 (M.D.La. 1993).
Sheppard v. Citgo, et. al., No. 93-0270 (M.D.La. 1994).
Vulcan Materials Company v. River City Towing, Inc. (M.D.La. 1992).
Ecosystems Management Inc. v. Vulcan Materials Co., (M.D.La. 1992).
Transcontinental Gas Pipe Line Corporation v. 118 Acres of Land, 745 F. Supp. 366, 116 P.U.R. 4th 350 (E.D.La. 1990).
Texaco Inc. v. Sanders, et. al., 182 B.R. 937 (Bkrtcy. S.D.N.Y. 1995).
Hargis v. Jefferson Parish, et. al., 748 So. 2d 606 (La. App. 4th Circuit 1999).
Wilson v. Palmer Production, et. al., 706 So. 2d 142 (La App. 1st Circuit 1998).
Sanders v. Gary, et. al., 657 So. 2d 1085 (La. App. 1st Circuit 1995).
Copolymer Rubber & Chemical Co. v. Otha Lynn Scofield, Director of Finance for the City of Baton Rouge and Parish of East Baton Rouge, No. 334,476, 19th Judicial District Court, East Baton Rouge Parish, Louisiana.
Geraldine Ard, et. al. v. Transcontinental Gas Pipe Line Corporation, No. 15,089, 21st Judicial District Court, St. Helena Parish, Louisiana.
Johnson v. Star Enterprise, No. 20045, 23rd Judicial District Court, St. James Parish, Louisiana.
Champagne v. Triad Chemical Co., No. 48715, 23rd Judicial District Court, St. James Parish, Louisiana.
Nadimi v. Louisiana Department of Transportation and Development, No. 229,141, 19th Judicial District Court, East Baton Rouge Parish.
Super Lawyers