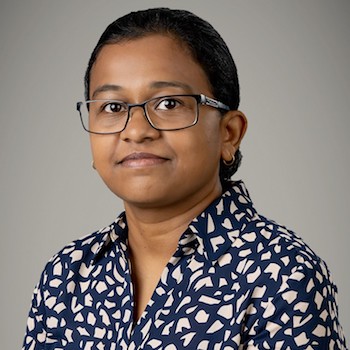 Divya Jeswant
Associate
Divya Jeswant is an associate in the New Orleans office of Kean Miller. She joined the firm in 2022 and practices with the state and local tax group. Divya has more than ten years of experience in Mumbai, India representing and advising multinational and local clients in tax-related matters.
While in law school, Divya was a Semi-Finalist at the Philip C. Jessup International Moot Court Competition, Eighth Best Oralist at the Stetson International Environmental Moot Court Competition, and a part of the winning team at the D.M. Harish International Moot Court Competition. She also served as Convenor of the Moot Court Society.
Education
Divya earned her LL.M. in Taxation in 2022 from New York University School of Law. She earned her B.A./LL.B. (Hons.) in 2009 from National Law School of India University, the top law school in India.
Admissions
Admitted, Bar Council of Maharashtra & Goa, India, 2010
Publications
Four Years of GST in India: Sizing up the Landmark Tax Reform, Bloomberg Tax (July 22, 2021)
Software and technology under the Indian export control regime, Institute of Export & International Trade, UK (May 18, 2021)
GST: Lessons from the past and the road ahead, Economic Times Insights (January 12, 2021)
Key Rulings Under Indirect Tax Laws: A GST Perspective, The Chamber of Tax Consultants, Wolters Kluwer (2018)
Seeds, sandwiches – sale or service?, Taxsutra (August 26, 2016)
Contours of the proposed model GST law, Livemint (June 21, 2016)
CENVAT credit budget amendments: Taking the bad with the good, Taxsutra (March 8, 2016)
A ringside view of the proposed GST, The Hindu (January 27, 2016)
New Levy on Residential/Commercial Construction Services, Income Tax Review, (August 2012)
Negative list approach to taxing services introduced, India Business Law Journal (May 26, 2012)
Reverse charge for services held valid by high court, India Business Law Journal (March 27, 2012)
Recent Important Judgements in the Area of Service Tax, Income Tax Review (December 2011)
Exemption from service tax for SEZs: recent changes, India Business Law Journal (May 27, 2011)
The taxation of software in India, India Business Law Journal (February 26, 2010)
* Admitted to practice law in India; New York State admission pending.