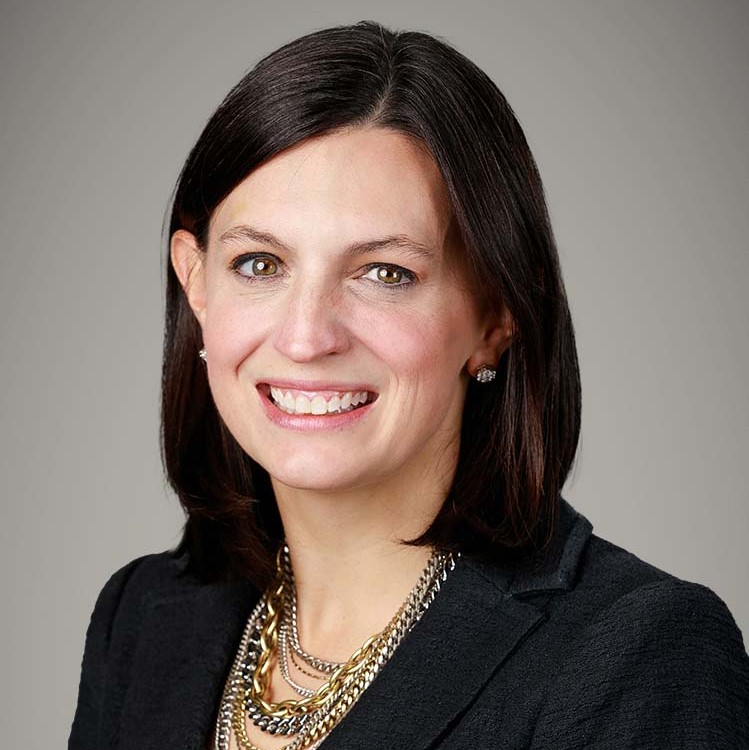 Erin Lutkewitte Kilgore
Partner
Erin Kilgore is a partner in the Baton Rouge office of Kean Miller and practices in the labor and employment law and litigation groups. She represents local, national, and international clients in cases involving a wide variety of substantive areas in state and federal courts, including the United States District Court for the Eastern, Middle and Western Districts of Louisiana and the United States Courts of Appeal, Fifth Circuit. Erin is listed among the top Labor and Employment lawyers in the State of Louisiana by Chambers USA 2018-2023. She is listed in The Best Lawyers in America for 2024 and Louisiana Super Lawyers as a Rising Star for 2019-2021. Erin was appointed as a member of the 2020 class of Fellows of the Leadership Council on Legal Diversity (LCLD).
Erin represents and advises employers on a variety of labor and employment issues, including discrimination, harassment, and retaliation litigation; wage and hour litigation, including collective actions and class actions; administrative proceedings before the National Labor Relations Board (NLRB), the United States Equal Employment Opportunity Commission (EEOC), the Louisiana Commission on Human Rights (LCHR), and the Occupational Safety and Health Administration (OSHA); and day-to-day advice regarding the ADA, FLSA, FMLA, NLRB, Title VII, and state employment laws. Erin also represents and advises management on labor relations issues, including unfair labor practice charges and collective bargaining agreements with unions.
In addition, Erin represents clients in general litigation matters, including commercial litigation and defending claims under various theories of law for degradation of the environment.

Prior to joining the firm, Erin served as a law clerk to the Hon. Jay C. Zainey of the United States District Court for the Eastern District of Louisiana.
Representative Experience
Representation of national industrial construction services providers, liquefied natural gas company, and health care and companionship services provider employers in wage and hour collective action and/or class action lawsuits under the FLSA and Louisiana Law
Representation of an international chemical corporation in retaliation and wrongful termination lawsuit
Representation of a pipeline company in race discrimination, harassment, and retaliation lawsuit brought under federal and Louisiana laws
Representation of a pipeline company in resolving claims by crawfishermen for alleged breaches of permits and environmental degradation
Representation of multi-state financial company in arbitration of sex stereotyping claims brought by former employee
Representation of numerous employers in defending numerous EEOC charges of discrimination, harassment or retaliation, and in defending unfair labor practices charges before the NLRB
Representation of fertilizer chemical manufacturer in defending multiple Louisiana Environmental Whistleblower retaliation lawsuits
Representation of medical services provider in suit to enforce non-competition clause with former employee and partner that was successfully adjudicated in favor of the employer on motion for summary judgment
Education
Erin earned her B.A., summa cum laude, from Washington and Lee University in 2004. In the summer of 2005, Erin studied abroad at the University of Lyon III - Jean Moulin in Lyon, France. Erin earned her J.D./B.C.L. in 2007 from the LSU Law Center where she was a member of the Order of the Coif and the Louisiana Law Review.
Admissions
Admitted, Louisiana, 2007; United States District Court for the Eastern, Middle and Western Districts of Louisiana, 2008; United States Court of Appeals, Fifth Circuit, 2008; United States District Court for the Western District of Texas, 2018
Memberships
Baton Rouge, Louisiana State, Federal and American Bar Associations
Articles, Publications and Presentations
Administrative Agency Challenges to Employment Contracts & Policies, Stay Out of Hot Water, A Kean Miller CLE, Houston, TX, April 13, 2023
In the Weeds: An Update on Marijuana Laws, Kean Miller Labor and Employment Seminar, Baton Rouge, Louisiana, October 28, 2022
Not Becoming #YouToo in a #MeToo World, Kean Miller Breakfast Briefing, August 25, 2022
Labor Law Considerations for Developing, Maintaining, and Implementing Work Rules, Stay Out of Hot Water, A Kean Miller CLE, Houston, TX, April 21, 2022
Contributor, How should Louisiana employers handle medical marijuana use?, Greater Baton Rouge Business Report, March 1, 2022
Panelist, Reasonable Accommodations in the Age of COVID-19, Kean Miller Labor and Employment Seminar, November 5, 2021
Uncertainty over Biden's vaccine mandate has companies in 'wait-and-see mode', Greater Baton Rouge Business Report, September 10, 2021
Louisiana businesses mull new federal vaccine mandate: 'The devil will be in the details', The Advocate, September 10, 2021
Panelist, Sex, Drugs, and Other Employment Issues Keeping Human Resources Up at Night, 2021 Louisiana Conference on Human Resources, April 30, 2021
The Fifth Circuit Announces New Standard for Collective Action Certification, Louisiana Law Blog, January 19, 2021
Panelist, COVID-19 and Emerging Employment Issues, 2020 LBA Virtual Bank Counsel Conference, December 11, 2020
Panelist, Building a Stronger Business Through Diversity, Greater Baton Rouge Business Report Webinar, August 18, 2020
New Phasing Plan Requirements from LA State Fire Marshal, Louisiana Law Blog, May 15, 2020
Panelist, Navigating the Uncharted Employment Realities of COVID-19, Kean Miller Webinar, April 2020
Return to Work, Are You Ready?, Louisiana Law Blog, April 26, 2020
New CDC Guidance About Essential Employees Exposed to COVID-19, Louisiana Law Blog, April 9, 2020
DOL Rolls Out Leave Act Regulations and Changes Course on Some Issues, Louisiana Law Blog, April 2, 2020
DOL Issues Third Set of Leave FAQs, Louisiana Law Blog, March 30, 2020
DOL Issues Additional Leave FAQs, Louisiana Law Blog, March 27, 2020
Families First Coronavirus Response Act: The Model Notices Are Here, Louisiana Law Blog, March 26, 2020
Leave Act Takes Effect April 1 and Other New DOL Guidance, Louisiana Law Blog, March 25, 2020
Updated Guidance from the EEOC: "What You Should Know About the ADA, the Rehabilitation Act, and COVID-19", Louisiana Law Blog, March 20, 2020
Coronavirus Leave Bill Signed Into Law, Louisiana Law Blog, March 19, 2020
COBRA and Coronavirus, Louisiana Law Blog, March 18, 2020
Coronavirus Paid Leave Bill Still in House, Louisiana Law Blog, March 16, 2020
Coronavirus Paid Leave Bill Passes House, Louisiana Law Blog, March 14, 2020
Congress Responds to the Coronavirus, Louisiana Law Blog, March 13, 2020
Panelist, Emerging Topics in ADA Reasonable Accommodation, VCC, May 2019
Panelist, Emerging Topics in ADA Reasonable Accommodation, Northwest Louisiana SHRM, 2019

EEOC Sues United Airlines for Sexual Harassment Based on Employee "Revenge Porn", Louisiana Law Blog, August 15, 2018
Panelist, Emerging Topics in ASA Reasonable Accommodation, Kean Miller Labor and Employment Seminar, October 2018

Dads Have Rights, Too - Estee Lauder Companies will Pay $1.1 Million to Settle Class Sex Discrimination Lawsuit Filed by the EEOC, Louisiana Law Blog, July 18, 2018
TGIF! The End of an Action-Packed Few Weeks in Employment Law, Louisiana Law Blog March 2, 2018
Panelist, Drugs, the Meaning of "Sex" and other Employment Issues Keeping Employers Up at Night, 2017 Baton Rouge Employment Forum, October 20, 2017
Panelist, Professionalism in the Legal Industry: A Millennial's Perspective, 2017 LBA Bank Counsel Conference, December 7, 2017
Executive Spotlight Q&A: Erin Kilgore, Greater Baton Rouge Business Report, December 4, 2017
Judge Strikes Down OT Rule, Louisiana Law Blog, September 5, 2017
5th Circuit Court of Appeals to review Convergys class-action waiver case, Louisiana Record, September 1, 2017
Class Action Waivers Are Enforceable Event Without an Arbitration Agreement, Says the Fifth Circuit, Louisiana Law Blog, August 9, 2017
The Louisiana Environmental Whistleblower Statute: Independent Contractors Are Not Covered, Louisiana Law Blog, May 4, 2017
Employers Anticipate a Decision in the Alton Sterling Investigation, Louisiana Law Blog, May 1, 2017
Panelist, Warning: Triple Threat! – Treble Damages and Louisiana Environmental Whistleblowers, Kean Miller CLE.CE Stay Out of Hot Water in Louisiana, Houston, TX, April 2017
Panelist, Anything Goes on Social Media...Not!, AAF Baton Rouge District 7 Spring Convention, April 7, 2017
Title VII Prohibits Employment Discrimination Based in Sexual Orientation, Says the Seventh Circuit, Louisiana Law Blog, April 5, 2017
Transgender Employee Restroom Access Rights Remain in Flux, Louisiana Law Blog, March 10, 2017
Attorneys Recommend More Specific Social Media Policies for Employers, New Orleans CityBusiness, December 8, 2015
Panelist, Joint Employees, Statutory Employers, Alter Egos, Co-Employers: A Guide for Tackling the Confusion, Annual Fall Conference - The Greater Baton Rouge Society for Human Resource Management, October 21, 2015
Panelist, Laissez Les Bons Temps Rouler: Everything You need To Know About Alcohol Law, Association of Corporate Counsel 2014 Annual Meeting, October 2014
Contributor, Who Owns the Message? – When is it acceptable to monitor an employee's communications?, Greater Baton Rouge Business Report, October 14, 2014
Contributor, Should my company have a policy on employee use of social media? What should it say?, Greater Baton Rouge Business Report, September 2014
Employers must tread carefully with social media checks, New Orleans CityBusiness, October 2013
Panelist, Understanding the Risks and Benefits of Social Media, Association of Corporate Counsel - LA Chapter CLE, August 2013
A Problem in Need of Repair: Louisiana's Subsequent Remedial Measures Rule, Louisiana Law Review, Volume 67
Community Service
Girls on the Run South Louisiana, Member of the Board of Directors (2022-present)
Louisiana House of Representatives, House Resolution 118, Member of the Paid Family and Medical Leave Task Force (2020-2021)
Baton Rouge Business Report's "Forty Under 40" (2019)

Knock Knock Children's Museum, Past Chair of the Board of Directors (2021), Chair of the Board of Directors (2020), Vice-Chair of the Board of Directors (2018-2019), Member of the Board of Directors (2017-present), Chairman of the HR/Personnel Committee (2017-present)
American Heart Association Heart Walk, Executive Leadership Team (2019)
Habitat for Humanity of Greater Baton Rouge, Executive Committee At-Large Member (2018), President of the Board of Directors (2016-2017), Vice-President of the Board of Directors (2015), Secretary of the Board of Directors (2013-2014), Member of the Board of Directors (2012-2017)
Junior League of Baton Rouge, Past Member
Washington and Lee Baton Rouge Area Alumni Chapter, President (2016-2018), Vice-President (2013-2014), Social Chairman (2010-2013)
Belly Up With the Bar Committee, Baton Rouge Bar Association (2009)
Kean Miller Holiday Star Project, Co-Chair (2009-2010)