In Memoriam - Ben R. Miller, Jr.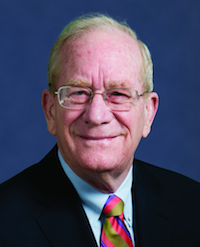 It is with great sorrow that we mourn the passing of an exceptional person, attorney, leader, and friend, Ben R. Miller, Jr. During Ben's 50-year legal career he forged hundreds of personal and professional relationships across Louisiana and around the world. These relationships were based on trust, a profound awareness of client and personal needs, and powerful legal advocacy.
Ben helped found Kean Miller in 1983 and presided over its business affairs as Managing Partner for 16 years while we grew from 11 to 84 attorneys. Today, the law firm that Ben helped create, lead, and grow is one of the largest law firms in Louisiana with more than 150 attorneys, and the largest in the Capital Region. He served as primary outside counsel to Lamar Advertising Company while it grew from a modest local billboard company to a national, publicly-traded advertising company. Ben also served as primary outside counsel to Wilbur Marvin and Commercial Properties Development Corporation which is now the real estate arm of the Baton Rouge Area Foundation.
From mentoring young attorneys to serving the community on countless boards and commissions; from providing thoughtful counsel to business and civic leaders to raising a family, we are all grateful for having known and worked with Ben Miller. He will be sorely missed by us and by the community at large.
Our thoughts and prayers are with the Miller family, and with all who Ben touched in the communities where we work and live.
- The Attorneys and Staff of Kean Miller LLP