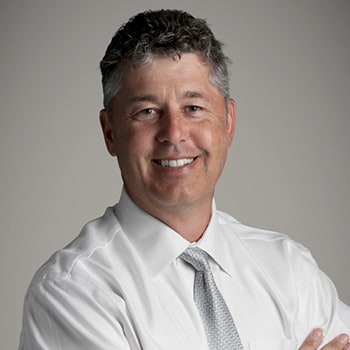 John F. Jakuback
Partner
John Jakuback is a partner in the Houston and Baton Rouge offices of Kean Miller. He joined the firm in 1992 and practices in the areas of commercial and personal injury litigation. John defends Fortune 500 corporations, regional businesses, municipalities and local contractors faced with a variety of disputes, including contract disputes, tort claims, wrongful death claims, municipal liabilities, civil rights violations, and industrial construction defect claims. He has extensive experience in defense cases involving complex industrial maintenance and construction contracts, oil and gas catastrophic loss litigation, retail casualty litigation, slip and fall claims, and premises liability claims. John is listed in The Best Lawyers in America (Insurance Law, 2008-2024; Medical Malpractice Law - Defendants, 2008-2024; Lawyer of the Year - Medical Malpractice Law - Defendants, 2022; and Lawyer of the Year - Insurance Law, 2020). John is licensed to practice law in both Louisiana and Texas and frequently consults with national clients on litigation management, trial strategy, and settlement negotiations in both jurisdictions. He is AV-rated by Martindale-Hubbell and in 2020, John was elected to be a Fellow of the American Bar Foundation.
Representative Experience
Representation of a natural gas pipeline company in connection with an explosion and fire in Terrebonne Parish, Louisiana, and in the resulting personal injury and wrongful death litigation proceedings in Louisiana and Harris County, Texas
Representation of a global energy company with respect to a pipeline explosion and fire in St. Charles Parish, Louisiana, including site investigation, evidence preservation, interaction with regulatory authorities, witness interviews, and in the resulting litigation
Representation of a large family owned business in complex minority shareholder litigation
Representation of a Fortune 500 global engineering and construction company in litigation involving the failure to recognize faulty pipe welds in connection with an industrial refinery expansion project
Representation of national retailers in the defense casualty litigation, "slip and fall" cases and soft tissue personal injury cases throughout Louisiana and in the negotiation of settlement terms
Successful representation at trial and through settlement negotiation of numerous statewide municipalities in civil rights, police liability and general litigation matters
Representation of a Louisiana Fortune 500 company, the largest supplier of piping fabrication systems in the United States, in various commercial litigation and general litigation issues
Successful defense of a national timber company in a lawsuit involving the protection of the largest bald cypress tree in the United States, located in St. Francisville, Louisiana
Representation of a local electrical contractor in the defense of electrocution and wrongful death claims
Representation of major US airlines in passenger litigation involving air turbulence, and in the defense of personal injury claims
Education
John earned his B.A. from the University of Dallas in 1987. He earned his J.D. from the LSU Law Center in 1992.
Admissions
Admitted, Louisiana, 1992; Texas, 2010
Memberships
Baton Rouge, Louisiana State and American Bar Associations; Louisiana Association of Defense Counsel (Board of Directors)
Articles, Publications and Presentations
Finders, Keepers: Deposition Preparation Material and the Work Product Doctrine in the Fifth Circuit, Texas Law Blog, April 17, 2023
Onshore/Offshore Emergency Response – Lessons Learned from The Lawyers on The Ground, Propane Gas Defense Association Fall Meeting, Santa Fe, NM, September 30, 2022

Onshore/Offshore Emergency Response –

Lessons Learned from The Lawyers on The Ground, Stay Out of Hot Water, A Kean Miller CLE, Houston, TX, April 21, 2022

Reel Ethics,

Association of Corporate Counsel Louisiana Chapter CLE, September 2015

Preparing Your Client for a Difficult Deposition,

LADC Winter Meeting, February 2013

Improving Municipal Officials' Relationships,

Panel Member, Louisiana Municipal Association Mid-Winter Conference, Baton Rouge, 2012

Civil Rights and Police Misconduct Litigation,

LA. Association Defense Counsel Winter Meeting, 2007

Civil Rights Litigation, Baton Rouge Bar Association,

CLE by the hour, 2006
Recent Developments in Municipal Law, Louisiana City Attorneys Fall Conference, 1999
Municipal and Government Liability—Recent Developments, Baton Rouge Bar Association Continuing Legal Education Seminar, 1996, 1997
What you need to know about Sec. 1983 Litigation - NBI Emerging Issues in Civil Rights Litigation in Louisiana, 1998.(publication only)
Community Service
Board of Directors, Junior Achievement of Greater Baton Rouge and Acadiana, Inc.
Graduate, Greater Baton Rouge Chamber of Commerce Leadership Class of 2003
Volunteer Teacher, Jr. Achievement Program, St. Jude the Apostle School
Baton Rouge Business Report's "Forty Under 40", 2002
Board of Directors, President, ARC - Baton Rouge (Supporting Individuals with Intellectual and Developmental Disabilities)
Member, Baton Rouge Symphony Young Patrons Organization
Member, Service Committee, St. Jude The Apostle Athletic Association
Member, Pro Bono Committee, Baton Rouge Bar Association
Judge, LSU Law Center Appellate Advocacy Competition
Soccer Coach, St. Jude Intramural Athletic Program, Baton Rouge Soccer Association
Member, St. Joseph's Academy School Board
Golf Coordinator, St. Jude the Apostle School, 5th-8th Grade (2006 - present)
Reported Cases
Young v. City of Plaquemine, 2002 Westlaw 963442, La. App. 1st Cir. 5/10/02.
Perry v. City of Bogalusa, 2000-2281, 804 So.2d 895 (La. App. 1st Cir. 12/28/01.
Hall v. Zen-Noh Grain Corporation, CA 01-766, 803 So.2d 203 (La. App. 5th Cir. 11/28/01).
Doe v. Louisiana Municipal Association, 99-539, 746 So.2d 179 (La. App. 5th Cir. 10/26/99).
Keller v. City of Plaquemine, 96-1933, 700 So.2d 1285 (La. App. 1st Cir. 9/23/97)
Couvillion v. Shelter Mutual Insurance Company, 95-1186, 672 So.2d 277 (La. App. 1st. Cir. 4/4/96).
Tugger v. Continental Casualty Insurance Company, 27-04047, 658 So.2d, 769 (La. App. 2nd Cir. 6/21/95).
Black v. State through The Department of Public Safety & Corrections, 94-1305, 657 So.2d 270 (La. App. 3rd Cir. 5/17/95).