Kean Miller Connection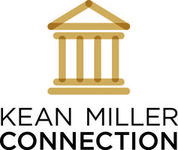 Interested in going to law school? Wondering what it's like? Want to learn more?
The Kean Miller Connection is a full day law school preparatory program for college students. Attorneys from Kean Miller – Baton Rouge's largest law firm – along with others, provide an intense overview of the law school experience. The goal is to "connect" students with information helpful to their decision to attend law school and become an attorney. Learn more here.
Eligibility Requirements:
Members of a group traditionally underrepresented in law school and the law practice
Minimum GPA of 3.0
Completed at least 45 college credits
Program Details and Benefits:
The 2023 Kean Miller Connection program will be held on July 13, 2023 in our downtown Baton Rouge office located at 400 Convention Street, Suite 700, Baton Rouge, LA 70802. Click here to download and complete the 2023 application.
For more information about the Kean Miller Connection program view our video below or contact us at km_connection@keanmiller.com