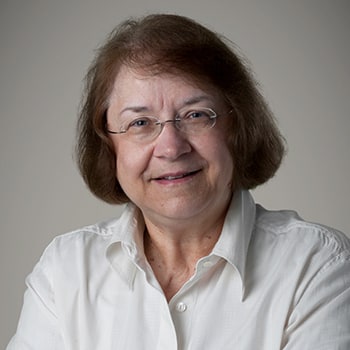 Linda G. Rodrigue
Of Counsel
Linda Rodrigue is of counsel to the Baton Rouge office of Kean Miller. She has been practicing law since 1989 and joined the firm in March 1991. Linda is the senior attorney in the firm's health law group. She represents physicians, physician groups, pharmaceutical manufacturers, continuing care retirement communities, physical therapists, rehabilitation agencies, physician assistants and other businesses that provide services to health care providers. Linda has experience in health care administrative, regulatory and litigation matters, including acting as lead counsel in defense of qui tam (whistleblower) cases; providing fraud and abuse advice and defense; defense of Medicare and Medicaid audits; compliance advice, programs and investigations; HIPAA compliance; and Medicare and Medicaid exclusion and reinstatement. She represents health care providers before numerous licensing boards, as well as before credentialing agencies such as managed care organizations and hospitals. She has personally handled more than 125 cases for physicians in licensing board matters. Linda also provides Stark law and federal and state Anti-Kickback statute advice and recommendations. She also acts as special health law counsel to criminal defense attorneys in health care cases.
Linda deals regularly with the Louisiana Attorney General's (AG) office; with legal counsel for the Louisiana Department of Health and Hospitals (DHH); and with the Louisiana State Board of Medical Examiners (LSBME).
Linda is listed in the 2008-2024 editions of The Best Lawyers in America in Health Care Law and in Louisiana Super Lawyers, 2010-2015.
Representative Experience
Lead attorney in the defense of federal False Claims Act cases, including whistleblower (qui tam) lawsuits alleging false claims under Medicare and Medicaid
Defense of RAC, ZPIC and other Medicare post-payment audits
Defense of physicians, optometrists, dentists, pharmacy providers, home health agencies, home and community based service providers, CMHC's and mental health rehabilitation providers in Medicare and Medicaid post-payment recoupment matters

Successfully defended Medicare post-payment recoupment matter, resulting in reduction in recoupment from $650,000 demand to under $10,000 decision by administrative law judge after a full evidentiary hearing
Successfully defended Medicaid recoupment matter investigated by the Louisiana Attorney General's Office, resulting in a reduction in recoupment from $1,000,000 claimed to under $15,000 in settlement

Representation of physicians, social workers, licensed professional counselors, radiologic technologists, psychologists, pharmacists, and physician assistants in licensing board matters, both in and outside of Louisiana (for example:Linda has physician licensing board experience in Texas, Alabama and New York)

Extensive experience in representation of physicians in licensing board matters before the Louisiana State Board of Medical Examiners (handling more than 125 cases)

Representation of physicians in hospital privileges matters - including full evidentiary hearings
Representation of health care providers in transactional matters that involve compliance under the Stark law and the state and federal Anti-Kickback statutes
Representation of home and community based providers, nursing facilities, adult residential care providers, and ambulatory surgical centers in state licensing matters
Representation of continuing care retirement communities in litigation, regulatory, administrative and transactional matters
Representation of health care providers in developing regulatory compliance programs and providing compliance reviews and advice
Defense of cases under the Louisiana Medical Assistance Programs Integrity Law (MAPIL statute), the Louisiana False Claims Act
Lead health law relationship attorney with the Louisiana Department of Justice, Office of the Attorney General; the United States Attorney's Office for the Middle District of Louisiana, Civil Division; and the Louisiana Department of Health and Hospitals
Education
Linda earned her B.G.S. from Louisiana State University in 1986. She earned her J.D., with highest honors, from Memphis State University, Cecil C. Humphrey School of Law, in 1989. After graduation from law school, Linda served as a law clerk to the Hon. Bailey Brown, United States Court of Appeals for the Sixth Circuit.
Admissions
Admitted, Tennessee, 1989; Louisiana, 1991; United States Court of Appeal, Sixth Circuit, 1989; United States District Court for the Western District of Tennessee, 1990; United States Court of Appeals, Fifth Circuit, 1991; United States District Courts for the Eastern, Middle and Western Districts of Louisiana, 1991; United States Supreme Court, 2008
Memberships
Baton Rouge, Louisiana State (Health Law Section) and American Bar (Health Law Section) Associations; American Health Lawyers Association; National Medical Group Management Association; Louisiana Hospital Association, Society of Hospital Attorneys
Articles, Publications and Presentations
Speaker, Kean Miller Health Law Seminar, "Important Recent Stark Law Developments," March 2, 2016
Presenter, "Regulatory Environment: Things That Can Go Wrong and How to Minimize the Risk (DHH Licensing and Complaint Surveys)", 2014 HCLA/LALA Annual Conference to Adult Residential Care Provider Audience, November 2014
ONC Report on Surge in Use of Electronic Health Records ("EHR"), Louisiana Law Blog, August 2014
Speaker, LAMMICO Defense Counsel Seminar, Regulatory Matters, August 2014
Annual Speaker, Louisiana Hospital Association, Society of Hospital Attorneys, 2006-2013
Speaker, Kean Miller Health Law Seminar, "Have You Made Your HIPAA Changes for September 23?", September 18, 2013
Speaker, Health Care Reform Briefing Series, Baton Rouge, Louisiana, June 24, August 26, and October 28, 2010
Speaker, International Municipal Lawyers Association (IMLA), New Orleans, Louisiana, October, 2010, on HIPAA
CMS Issues Proposed Rule on Disclosure Requirements for Certain In-Office Imaging Services, 2010
New Health Care Fraud Initiatives in Health Care Reform Legislation, Baton Rouge Business Report, 2010
Reporting and Disclosure Under Health Care Reform, Baton Rouge Business Report, 2010
Public Comments Regarding CMS Proposed Rule on Disclosure Requirements for Certain In-Office Imaging Services sent to Centers for Medicare and Medicaid Services, Department of Health and Human Services in 2010, on behalf of health care providers
Failure to Report and Return Identified Overpayments Can Be a False Claim, Louisiana Optometry Association Newsletter, 2010
Your Tax Dollars at Work: Understanding Federal Government Investigations of Medical Practices, Video Seminar, December, 2009
Professional Courtesy Exception Under Stark III: Significant Changes, 2008
Medicaid Recoupment Based on Lack of Medical Necessity Not Permitted If Based on Review of Billing Records Alone, 2007
Quality of Care: A Fraud and Abuse Issue?, 2006
Collateral Issues in Settling Medical Malpractice Cases and Fraud and Abuse in Quality of Care, National Business Institute Seminar, 2006
Collateral Issues Related to Pleading Guilty to Health Law Crimes, Louisiana Association of Criminal Defense Lawyers, New Orleans, 2006
National Patient Safety Act, 2005
Fraud and Abuse: Physicians Have Questions, LAMMICO newsletter, The Letter, July / August 2005
Panelist, Fraud and Abuse Teleconference, ABA Health Law Section, Young Lawyers Division, ABA Center for CLE, 2004
Faculty, LAMMICO Annual Defense Counsel Meeting, 2004
Third Party Reimbursement Issues, Baton Rouge, 2003
On The Healthcare Horizon: Legal Issues, Baton Rouge Business Report - What's New in Healthcare, 2003
Speaker, Louisiana Healthcare Financial Management Association, 2001 and 2002 Winter Conferences on "Compliance Issues"
HIPAA Privacy and Proposed Changes to the Rule, Physician CME Seminar, Baton Rouge, 2002
Panelist, Professional Negligence Teleconference, ABA Health Law Section, Young Lawyers Division, ABA Center for CLE, 2002
Legal Expert, LAMMICO Fraud and Abuse Seminars, Baton Rouge, Hammond, Lafayette, Alexandria, and Monroe, Louisiana
Physicians Opting-Out of Medicare, LAMMICO Newsletter, The Letter, 2001
Medicare/Medicaid Fraud and Abuse, Lake Charles (2001) and Baton Rouge (1999, 2000, 2001), covering Stark Law, Anti-Kickback Statute and Civil False Claims Act
Qui Tam Lawsuits, Baton Rouge, 2000
False Claims Act, Lorman Education Series, Baton Rouge, 2000
Nursing Law in Louisiana, NBI, Baton Rouge, 1991
Community Service (Past and Present)
Board of Directors, Capital Area CASA (Court Appointed Special Advocates)
Board of Directors, Treasurer, Vice President, Battered Women's Program
Volunteer, Friends for Life-Baton Rouge AIDS/HIV Task Force
Board of Directors, Vice President, Louisiana Lupus Foundation
Chair, Louisiana Legal Network
Member, YWCA, Connections Subgroup
Lawyers in the Classroom
Graduate, Greater Baton Rouge Chamber of Commerce Leadership Class of 2001
Hearing Committee Chair, Louisiana Attorney Disciplinary Board
Volunteer, pro bono legal services for Volunteer Health Corps