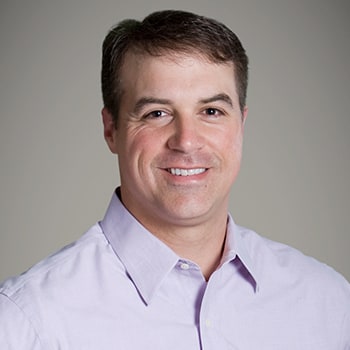 Randy R. Cangelosi
Partner
Randy Cangelosi is a partner in the Baton Rouge office of Kean Miller. He practices in the litigation group. Randy represents clients in complex products liability, general litigation, commercial and business litigation, environmental litigation, admiralty and maritime litigation, healthcare issues and related business disputes, medical malpractice defense, telecommunications law and litigation, trademark and intellectual property claims, and personal injury defense. He has trial experience in products liability defense and large commercial litigation matters. He also has experience in NORM, TERM and asbestos cases in the energy industry. Randy also has served client's needs on a national level, obtaining various admissions to the bar in other states on a "pro hac vice" basis.
Randy is listed in The Best Lawyers in America (Product Liability Litigation and Medical Malpractice Law) from 2020-2024, receiving Lawyer of the Year in Products Liability Litigation for 2021 and Medical Malpractice Law for 2024, and Louisiana Super Lawyers (Personal Injury General Defense) for 2022-2023. He is AV-rated by Martindale-Hubbell. Randy also serves on the Advisory Board for Resource Bank.
Representative Experience
Served as Trial Attorney/Counsel in defending high-profile, multiple-plaintiff lawsuits arising out of an explosion and fire at a major Louisiana chemical manufacturing facility. The Kean Miller emergency response and trial teams assisted our client in official notifications, evidence preservation, incident investigation, interaction with state and federal regulatory authorities, litigation management, and complex mass joinder and personal injury trial defense in multiple venues, including taking several cases to verdict.
Trial defense of large national manufacturer in products liability litigation for personal injuries
Representation of multinational petrochemical companies in cases where the plaintiffs asserted billion dollar claims in connection with compliance and environmental litigation surrounding production and pipe cleaning activities in Louisiana
Successful defense verdicts in medical malpractice jury trials in Louisiana
Representation of occupant restraint manufacturer on national basis in claims of serious bodily injury and death arising out of vehicular accidents
Representation of oil companies in toxic tort litigation
Representation of companies and individuals in claims of serious bodily injury arising out of vehicular accidents, premises defects and defective products
Representation of 2020 first round draft pick and NFL athletes in business contracts and advice
Education
Randy earned his B.S. from Louisiana State University in 1991 and his M.B.A. from Loyola University in 1994. He earned his his J.D., cum laude, in 1994 from Loyola University New Orleans College of Law where he was a member of the Loyola Law Review.
Admissions
Admitted, Louisiana, 1995; United States District Courts for the Eastern, Middle and Western Districts of Louisiana, 1995; United States Court of Appeals, Fifth Circuit, 2008; United States District Court, Southern District of Iowa, 2009 (Pro Hac Vice); Circuit Court of Wayne County, Mississippi, 2010 (Pro Hac Vice); Circuit Court of Barbour County, Alabama, 2010 (Pro Hac Vice); Court of Common Pleas, Darlington County, South Carolina, 2011 (Pro Hac Vice); Los Angeles County Superior Court, California, 2011 (Pro Hac Vice); Superior Court of New Jersey: Morris County, 2011 (Pro Hac Vice); 17th Judicial Court, Broward County, Florida, 2011 (Pro Hac Vice); Tennessee Regulatory Authority, Nashville, Tennessee, 2012 (Pro Hac Vice); Circuit Court, St. Clair County, Illinois, 2015 (Pro Hac Vice); Circuit Court of Leake County, Mississippi, 2016 (Pro Hac Vice); Circuit Court of Delaware, 2016 (Pro Hac Vice); First Judicial District, Santa Fe County, New Mexico, 2019 (Pro Hac Vice); Court of Common Pleas, Berks County, Pennsylvania, 2019 (Pro Hac Vice); State Bar of California, Special Admissions, 2020 (Pro Hac Vice); Superior Court of California, County of Los Angeles, 2020 (Pro Hac Vice); U.S. District Court for the Southern District of Indiana, 2020 (Pro Hac Vice); Supreme Court of Ohio, 2023 (Pro Hac Vice); District Court of Harris County, Texas, 2023 (Pro Hac Vice); State Court, Dekalb County, Georgia, 2023 (Pro Hac Vice)
Memberships
Baton Rouge, Louisiana State and American Bar Associations
Articles, Publications and Presentations
Community Service
Advisory Board, Resource Bank, 2022
Recipient, Board Chairman Award, Baton Rouge Area Chamber, 2019
Board Chairman, Baton Rouge Area Chamber, 2019
Board Member, Baton Rouge Area Chamber, 2014-present

Board Member, Louisiana Lupus Foundation, 2003–present
Board Member, Baton Rouge Area Chapter-American Red Cross, 2006-2012
Chairman, Louisiana Lupus Foundation Golf Tournament Fundraiser, 2003-2007
Chair, St. Aloysius Parish Fair and Fundraiser, 2006-2007
Chair, St. Aloysius Parish Annual Golf Tournament Fundraiser, 2008 – present
Volunteer Coach, YMCA, St. Aloysius and CYO for various sports 2004 - present