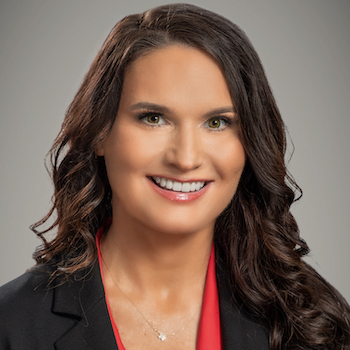 Stacey T. Norstrud
Senior Counsel
Stacey Norstrud is Senior Counsel to the Houston office of Kean Miller. She joined the firm in 2021 and practices in the offshore energy and marine litigation, and emergency and incident response practice groups. Her primary focus for the past two decades has been Jones Act defense and maritime-related civil litigation.
An accomplished litigator, Stacey has been on the front lines of several major marine casualty cases and has worked closely with government officials, regulatory agencies, and international corporations. She has been involved in successful arbitrations and litigation in federal, state, and appellate courts throughout Texas, Florida, Louisiana, Alabama, New York, and London. Stacey also worked in-house for a major oil company for several years and utilizes the knowledge and experience she gained to benefit her clients.
REPRESENTATIVE EXPERIENCE
Served as legal counsel for BP's Gulf Coast Restoration Organization from 2010 to 2014, working closely with government officials, regulatory agencies, and business owners in recovery and remediation efforts following the Deepwater Horizon oil spill. Throughout her service, she juggled unique challenges and developed expertise in several different practice areas.
Representative Cases
Nat'l Liability & Fire, Inc. v. R&R Marine, 2010 U.S. Dist. Lexis 12516 and 756 F. 3d 825
Shumate v. Concept Special Risks, Ltd., 2016 U.S. Dist. Lexis 2790 and 2015 U.S. Dist. Lexis 17438
Great Lakes Reinsurance v. JDPCM&E, LLC, 2014 U.S. Dist. Lexis 191056
NuStar v. Norwegian Jewel, 2016 U.S. Dist. Lexis 10829; In Re Carnival Corp., 193 S.W.3d 221
Skains v. Torch Offshore, 2003 Tex. Dist Lexis 2526
Hall v. Carnival Corp., 2006 U.S. Dist Lexis 89156
Fireman's Fund Ins. Co. v. ATS Logistics Servs, 2009 U.S. Dist. Lexis 65870
Jones v. Lynden Air Freight, Inc., 2008 U.S. Dist Lexis 112671
EDUCATION & CREDENTIALS
Western Michigan University Cooley Law School, J.D., 1999
University of Texas and St. Edwards University, B.A., magna cum laude, 1995
Admitted, Texas; U.S. Supreme Court; U.S. District Court for the Southern, Eastern, Western, and Northern District of Texas; U.S. Court of Appeals for the Fifth Circuit
PROFESSIONAL AFFILIATIONS
American Bar Association
Houston Bar Association
Houston Mariner's Club
Southeastern Admiralty Law Institute
Women's International Shipping & Trading Association
Women in Claims