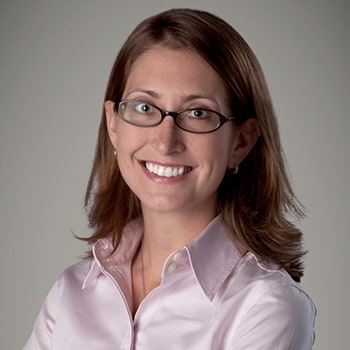 Carrie R. Tournillon
Partner
Carrie Tournillon is a partner in the New Orleans office of Kean Miller. She joined the firm in 2012 and practices in the utilities regulation, oil and gas, and pipeline groups. She is licensed to practice law in Louisiana and Texas, and has eighteen years of experience in administrative and public utility law.
Carrie has represented industrial manufacturing, refining and related companies before the Louisiana Public Service Commission (LPSC), Louisiana Pilotage Fee Commission (LPFC), and City Council of New Orleans. She has been involved in advising companies with respect to generation projects to ensure their compliance with Federal and state energy regulatory law. Carrie has also represented companies in transportation permit matters and has assisted telecommunications companies, liquids intrastate pipeline companies, local distribution gas utilities and water and sewerage utilities in regulatory matters and contract disputes.
Her private practice in Texas has included representation of clients on utility regulatory matters before the Public Utility Commission of Texas (PUCT), the Railroad Commission of Texas, the State Office of Administrative Hearings, and in district court. Prior to entering private practice in Texas, Carrie served as a Staff Attorney for the PUCT, where she represented the Commission in a variety of electric and telecommunication proceedings, rulemaking proceedings, and ERCOT protocol enforcement cases. Carrie also worked on the PUCT's Emergency Management Response Team during Hurricane Ike.
Carrie is listed among the top Energy & Natural Resources: Utilities lawyers in the State of Louisiana by Chambers USA 2018-2023.
Representative Experience
Representation of Louisiana Energy Users Group, an associate of industrial manufacturing, refining and/or related business operations located in Louisiana who collectively purchase more than 9 billion kWh/year of electricity from Entergy Louisiana, in electric energy rulemaking and policy matters before the LPSC
Representation of Louisiana Chemical Association and Louisiana Mid-Continent Oil and Gas Association in pilotage fee matters before the LPFC and in district and appellate court
Representation of container board manufacturing companies before the LPSC in electric utility regulatory matters involving Cleco Power LLC
Representation of industrial manufacturing company before City Council of New Orleans in electric utility regulatory matters involving Entergy New Orleans, LLC
Representation of water/wastewater public utilities on rate applications and state utility regulatory issues
Representation of telecommunication company in multi-state complaint proceedings pursuant to Interconnection Agreements and the Telecommunication Act
Representation of liquids intrastate pipeline companies on rate proceedings and regulatory issues before the LPSC
Representation of major oil refining company in disputes over electric rates
Representation of clients in applications for Eligible Telecommunications Carrier designations, compliance filings, and tariff revisions
Representation of clients seeking permit authorization from the LPSC to transport oilfield wastes
Representation of clients in transmission routing cases
Representation of clients in proceedings relating to applications by electric, gas, and pipeline companies for rate increases
Representation of clients in pole attachment fee matters
Representation of clients in regulatory agency rulemaking proceedings
Education
Carrie earned her B.A., cum laude, in Communications and Information Sciences in 1998 from the University of Alabama, College of Communications. She earned her J.D. in 2005 from Loyola University New Orleans College of Law.
Admissions
Admitted, Louisiana, 2005; Texas, 2006
Memberships
Louisiana State Bar Association (Chair of the Public Utility Law Section); Texas State Bar Association (Public Utilities and Administrative Law Sections); American Bar Association (Public Utilities and Administrative Law Sections); Louisiana Manufacturers Political Actions Committee; Women's Energy Network; Women in Energy
Articles, Publications and Presentations
19th JDC Reverses Louisiana Pilotage Fee Commission Rate Increases, Louisiana Law Blog, February 15, 2023
Louisiana Economic Development Repurposes Funds to Back Louisiana Loan Program for Small Businesses Affected by COVID-19, Louisiana Law Blog, April 3, 2020
Louisiana Public Service Commission - Electric Utility Regulation - Recent and Current Topics, Louisiana Law Blog, December 19, 2019

Transportation of Waste in Louisiana: Louisiana Public Service Commission Adopts New Rules for Motor Carriers of Waste, Louisiana Law Blog, September 26, 2017
Transportation of Waste in Louisiana: Conflict between Louisiana Public Service Commission Rules and New Legislation, Louisiana Law Blog, July 11, 2017
FEMA: Fact Sheets for Filing Flood Claims and Applying for Individual Assistance, Louisiana Law Blog, August 23, 2016
Business Disaster Loans: Assistance for Uninsured or Under-Insured Losses, Louisiana Law Blog, August 16, 2016
Community Service
Parishioner, St. Pius X Parish