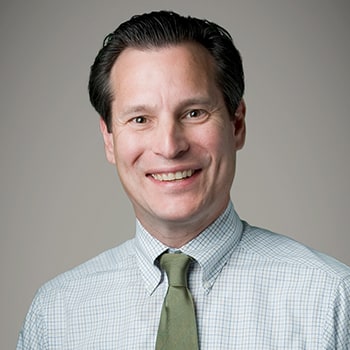 David M. Whitaker
Partner
David Whitaker is a partner in the New Orleans office of Kean Miller. He joined the firm in 2009 and practices in the labor and employment law group. David concentrates his practice in the defense of employment discrimination, harassment and other employment-related claims, advising employers on compliance with state and federal employment laws, drafting employment contracts, non-compete agreements and other employment-related agreements and policies. David also handles employment-based immigration matters, including assisting employers in obtaining work visas (including H-1B, L, O and TN visas) that allow them to employ skilled foreign workers on a temporary basis in the United States and sponsoring foreign guest workers for permanent resident (green card) status. He also advises, counsels and trains employers regarding I-9 and OSHA compliance and workplace safety issues.
He regularly advises employers with respect to compliance with state and federal wage payment requirements, including the Federal Fair Labor Standards Act, as well as the Davis-Bacon Act, which applies to employers performing work on certain federally funded construction projects. In January, 2015 Mr. Whitaker argued a Davis-Bacon case of national significance before the Department of Labor Administrative Review Board. The case concerns whether contractors are responsible for payment of employee lodging expenses on out-of-town projects. Mr. Whitaker also defended an employer in one of the first transgender employment discrimination lawsuits filed in the State of Louisiana. He also frequently advises employers on the proper handling of employee medical leaves, reasonable accommodations and related return to work issues arising under the Family Medical Leave Act and Americans with Disabilities Act.
He has been listed in The Best Lawyers in America in the areas of Labor and Employment since 2013, named 2022 and 2024 Lawyer of the Year in Employment Law - Individuals, recognized by New Orleans Magazine as a Top Lawyer in 2022, and was selected for the New Orleans CityBusiness Leadership in Law Award for 2018.
Representative Experience
Representation of employers in all types of employment discrimination litigation
Representation of employers in arbitration proceedings
Training employer supervisors on equal employment opportunity and avoidance of workplace harassment claims
Representation of employers in proceedings before governmental agencies, including the United States Equal Employment Opportunity Commission, the United States Department of Labor, the National Labor Relations Board, the Louisiana Commission on Human Rights and representation of employers during OSHA worksite inspections
Representation of employers in Department of Labor wage and hour audits pursuant to the federal Fair Labor Standards Act and defense of employers against individual and collective action wage and hour claims brought under state and federal law
Representation of employers in the enforcement of non-compete agreements and litigation related to the protection of trade secrets and confidential information
Education
David earned his B.S. from the University of New Orleans in 1988. He earned his J.D., cum laude, from Tulane University Law School in 1991 and graduated as a member of the Order of the Coif.
Admissions
Admitted, Louisiana, 1991; United States Court of Appeals, Fifth Circuit
Articles, Publications and Presentations
Co-Presenter, Employment Law Recent Developments, Hot Topics, and Looking Toward the New Year, Kean Miller Lunch and Learn, December 6, 2023
Co-Presenter, Recent Developments in Wage Payment, Kean Miller Labor and Employment Seminar, Baton Rouge, LA, October 28, 2022
The ADA in Cyberspace – Are Websites Places of Public Accommodation?, Louisiana Law Blog, December 29, 2022
Fifth Circuit Finds That Individual Arbitration Agreements Bar Notice of FLSA Collective Action, Louisiana Law Blog, June 8, 2022
Supreme Court to Review FLSA Claim By Highly Compensated Offshore Employee, Louisiana Law Blog, June 1, 2022
New Phasing Plan Requirements from LA State Fire Marshal, Louisiana Law Blog, May 15, 2020
Co-Presenter, Navigating the Uncharted Legal Realities of COVID-19, Kean Miller Webinar, May 7, 2020
Return to Work, Are You Ready?, Louisiana Law Blog, April 26, 2020
New CDC Guidance About Essential Employees Exposed to COVID-19, Louisiana Law Blog, April 9, 2020
DOL Rolls Out Leave Act Regulations and Changes Course on Some Issues, Louisiana Law Blog, April 2, 2020
DOL Issues Third Set of Leave FAQs, Louisiana Law Blog, March 30, 2020
DOL Issues Additional Leave FAQs, Louisiana Law Blog, March 27, 2020
Families First Coronavirus Response Act: The Model Notices Are Here, Louisiana Law Blog, March 26, 2020
Leave Act Takes Effect April 1 and Other New DOL Guidance, Louisiana Law Blog, March 25, 2020
Updated Guidance from the EEOC: "What You Should Know About the ADA, the Rehabilitation Act, and COVID-19", Louisiana Law Blog, March 20, 2020
Coronavirus Leave Bill Signed Into Law, Louisiana Law Blog, March 19, 2020
COBRA and Coronavirus, Louisiana Law Blog, March 18, 2020
Coronavirus Paid Leave Bill Still in House, Louisiana Law Blog, March 16, 2020
Coronavirus Paid Leave Bill Passes House, Louisiana Law Blog, March 14, 2020
Congress Responds to the Coronavirus, Louisiana Law Blog, March 13, 2020
Employment Update: Tips on the Tip Credit and How to Avoid Sexual Harassment Claims, Kean Miller Hospitality Forum, New Orleans, October 2018

Supreme Court's Epic Systems Decision an Opportunity for Employers to Revisit the Use of Mandatory Arbitration Agreements, Louisiana Law Blog, July 20, 2018
EEOC Continues to Target Americans with Disabilities Act Return to Work Issues, Louisiana Law Blog, July 16, 2018
Shh! Many companies dropping marijuana drug testing - still common for Louisiana's safety-sensitive jobs, The Advocate, June 17, 2018
How the Supreme Court Arbitration Ruling Could Impact Civil Rights Cases, Workers and Employers, New Orleans CityBusiness, June 1, 2018
Employment Law Update on Transgender, Gender Identity and Sexual Orientation Issues, Kean Miller Client CLE Program, April 19, 2018
Lawsuit Claiming that Employer Sought to Evade Obamacare Costs Leads to $7.4 million Class Action Settlement, Louisiana Law Blog, December 4, 2017
Electronic Injury Reporting Requirement Delayed by OSHA (Again), Louisiana Law Blog, November 29, 2017
Employers Face H-1B Work Visa Challenges in 2018, Louisiana Law Blog, November 29, 2017
Hot Topics in Labor and Employment Law, LMGMA Meeting, New Orleans, Louisiana, August 2013.
What Every Business Needs to Know About the Fair Labor Standards Act, Society of Louisiana Certified Public Accountants, September 6, 7 and 8, 2011.
Lorman Educational Services, "Interplay Between Core Employment Laws."
Louisiana State Bar Association, "Navigating Complicated Leave Issues in 2009."
Lorman Educational Services, "Reasonable Accommodation Issues Under the ADA."
Lorman Educational Services, "Managing Employment Relationships in Louisiana."
Lorman Educational Services, " Return to Work Issues in Worker's Compensation and Employment Law."
Louisiana Medical Office Manager's Association Seminar, "Avoiding Pitfalls Under the Fair Labor Standards Act."
Council on Education in Management, "Intermittent Leave Under the Family Medical Leave Act."
Loyola University Labor & Employment Law Conference, "Ethics Issues in Employment Litigation."
Loyola University Labor & Employment Law Conference, "Sexual Harassment Since Faragher, Ellerth and Indest: Liability, Defenses and Strategies."(presentation regarding latest developments in the area of sex harassment liability)