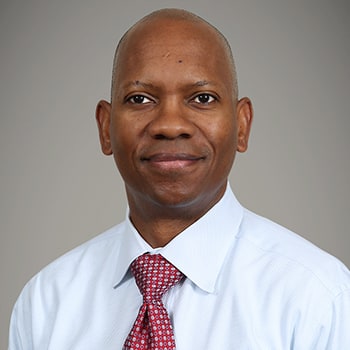 Gary E. Alfred
Special Counsel
Gary Alfred is special counsel to the Houston office of Kean Miller. He joined the firm in 2017 and represents clients in a wide array of civil litigation and commercial matters. Prior to joining Kean Miller, Mr. Alfred was a partner in a large Texas-based trial and litigation firm. His practice involves products liability, business litigation, commercial and residential construction matters, oil and gas issues, large personal injury defense, professional malpractice, and labor and employment law matters in state and federal court as well as multiple bodies of arbitration. He also has experience mediating cases.
Gary has investigated and litigated cases involving oilfield and pipeline injuries, plant explosions and fires resulting in serious personal injuries. He has extensive litigation experience defending clients against workers' and bystanders' claims of serious personal injuries from exposure to various hazardous chemicals and products within chemical processing, refining and other industrial facilities. He has counseled clients regarding contracts, choice of venue and jurisdictional matters for enforcing contracts with international parties, in the event of breach. Similarly, he represents clients in breach of contract actions, breach of fiduciary duty matters, fraud and Deceptive Trade Practices Act violations.
Gary is actively involved in the Houston community with his volunteer and pro bono service.
Representative Experience
Represented U.S. companies manufacturing products in Asian and Latin American countries including counseling clients on contracts, choice of venue and jurisdictional matters
Represented clients in breach of contract actions, breach of fiduciary duty matters, fraud and Deceptive Trade Practices Act violations
Represented a large public utility company for years against premises liability, negligence and gross negligence claims for severe injuries allegedly occurring at the company's power generation and transmission sites
Represented large manufacturer successfully in products liability suit against marketing defects claims and claims for extensive personal injuries occurring in an industrial plant
Represented client in environmental suit alleging client was liable as an operator and arranger under CERCLA, SWDA and other state common law claims for the actions of the client's former owners
Represented client successfully in lawsuit involving a worker who claimed terminal injuries allegedly resulting from his exposure to hazardous chemicals while installing a pipeline
Represented client successfully in arbitration against a property owner's claims that the client, among other things, breached its agreement with the property owner by failing to properly design and administer a construction contract
Represented client successfully on appeal which ultimately upheld arbitrators' and trial court's ruling on behalf of client
Represented medical device company in action against federal agency where the agency refused to provide patients with the option to choose medical procedure utilizing the medical device company's products
Represented manufacturer successfully in action against former employees for breach of covenants non-compete
Defended client against claims that the client violated a covenant non-compete which the client previously executed with its former employer
Represented international manufacturer in breach of contract action against a purchaser for the purchaser's failure to pay invoices for equipment and products received from the manufacturer
Represented large energy company in claims for breach of agreement against vendors for the vendors' failure to pay pursuant to the terms of the parties' agreements
Represented clients successfully against construction contractor for breach of contract and violations of Texas Deceptive Trade Practices Act
Represented a Fortune 100 company, its subsidiary, and other large and small companies in multiple toxic tort/product liability lawsuits
Represented an employee staffing company in a racial discrimination case and indemnity action
Defended a Fortune 100 company in a racial discrimination, disability discrimination, and defamation case
Defended a hospital and its plan administrator in an ERISA and disability discrimination suit
Defended a Fortune 100 company in a sexual harassment lawsuit involving a female, minor employee's allegations against one of the company's assistant store managers
Defended client against breach of employment contract claims brought by a former executive
Defended a Fortune 100 company in a case involving race and disability discrimination, intentional infliction of emotional distress, and defamation claims
Defended a Fortune 100 company in a disability case involving a wheelchair-bound plaintiff claiming the company failed to provide access to its facilities
Education
Gary earned his B.A., summa cum laude, from Texas Southern University in 1995. He earned his J.D. from the University of Texas Law School in 1998.
Admissions
Admitted, Texas; United States District Court for the Southern and Eastern Districts of Texas; United States Courts of Appeals for the Fifth Circuit
Memberships
Houston and Texas State Bar Associations
Articles, Publications and Presentations
Pro Bono: Access to Justice and the Media, Law and the Media
A Practical Approach to Assisting with Veterans' Legal Issues
Community Service
Houston Veteran's Legal Initiative, 2006-2014
Past Board Member, Houston Volunteer Lawyer Program
Past Co-Chair, Houston Bar Association's Adopt-A-School Committee
Contributor and volunteer, Houston Bar Association "Stand Down" for the Homeless Veterans
Contributor and volunteer, Houston Bar Association Annual Law Day Contest
Volunteer, Houston area law schools moot court and mock trial competitions
Volunteer and mentor, Houston area elementary, middle and high schools
Recipient, Houston Lawyers Association, Robert L. Hainsworth Outstanding Service Award, 2012
Recognized as a "Local Hero", The Houston Lawyer, June 2009
Recognized as a "Contributor of the Year", by the Houston Bar Association, 2009
Named "Texas Rising Star", Texas Monthly and Law & Politics magazines, 2005, 2006, 2007