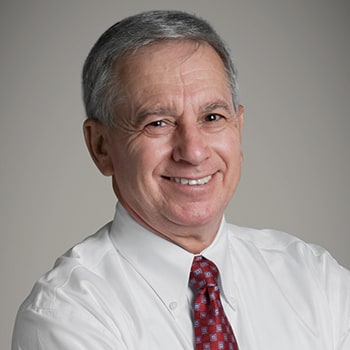 Glenn P. Orgeron
Of Counsel
Glenn Orgeron is of counsel to the New Orleans office of Kean Miller and a Registered Professional Engineer. He practices in the construction and litigation groups. Glenn has over 25 years of experience in complex construction law matters, mold litigation, and product liability litigation in state and federal courts.
Glenn is a Lieutenant Colonel (Retired) in the United States Marine Corps. He has served in a variety of legal positions for the United States Marine Corps, including assignments as Deputy General Counsel, Assistant General Counsel, and General Counsel in wide range of jurisdictions including Hawaii, Japan, the Indian Ocean, Washington, D.C., California, and Panama. During his military career, Glenn handled all aspects of felony criminal trials and administrative law litigation matters and advised the staffs of the Chief of Naval Operations, Joint Chiefs of Staff, and major operational commanders on worldwide international and operational law. Prior to his 20-year military career, he served as an electrical engineer with the NASA Manned Spacecraft Center in Houston in support of the Apollo XI Lunar mission and on the Apollo Lunar Rover development team. Earlier in his career, Glenn was involved as a consulting electrical engineer in several electrocution cases involving the renovation of a restaurant and single family residence.
As an attorney, Glenn has been involved in a battery explosion cases, and cases involving design, fabrication, and installation defects with roofs, masonry, EFIS, windows, curtain walls, slabs, foundations, fireproofing, caulking, flooring, and HVAC systems, among other problems, along with cases involving electrical fires and electrical operational control failures.
Glenn was selected by New Orleans CityBusiness as one of the Top 50 lawyers in the New Orleans area for 2008. He is listed in Louisiana Super Lawyers, 2013-2021 and is AV-rated by Martindale-Hubbell.
Education
Glenn earned his B.S. in Electrical Engineering from Tulane University in 1968. He earned his Master of Science in Electrical Engineering from Louisiana State University in 1970 and his Masters of Science in Administration from The George Washington University in 1975. Glenn received his J.D. from the Tulane University Law School in 1978 and his Master of Legal Letters in International Law from The George Washington University in 1983.
Admissions
Admitted, Louisiana, 1978; District of Columbia, 1992; United States District Courts for the Eastern, Middle and Western Districts of Louisiana; United States Court of Appeals, Fifth Circuit; United States Supreme Court, 2004
Memberships
Louisiana State, District of Columbia, American and Federal Bar Associations; Louisiana Engineering Society; National Society of Professional Engineers
Community Service
President and Board of Directors, Algiers Kiwanis Club
President and Board of Directors, English Turn Property Owners Association
President, New Orleans Chapter, Louisiana Engineering Society
Board of Directors, Louisiana Engineering Society
Crescent City Connection Oversight Authority (CCCOA)
Board of Directors, Greater New Orleans Crimestoppers
New Orleans Regional Chamber of Commerce
School Board President, St. Andrew the Apostle School Board
President, St. Andrew the Apostle School
Finance Board, St. Andrew the Apostle School
President, Park Timbers Homeowners Association
Vice President, Algiers Council of Presidents
President, Algiers Economic Development Foundation
Parent's Board; Co-Chairman Annual Giving Campaign, St. Mary's Dominican High School
President, Algiers Community Foundation
Vice President, Algiers Charter School Association
Our Lady of Holy Cross College Board of Ambassadors
Delgado Community College Board of Advisors
Board, Greater New Orleans First Responders Fund
CityBusiness Leadership in Law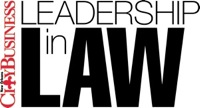 Super Lawyers