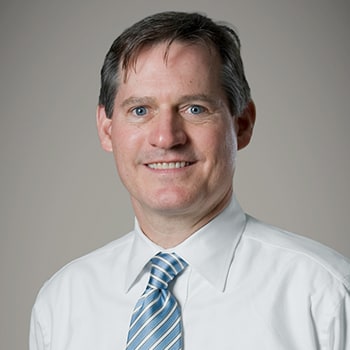 Isaac McPherson Gregorie, Jr.
Partner
Mack Gregorie is a partner in the Baton Rouge office of Kean Miller. He joined the firm in 1984 and has extensive experience in all types of business and corporate transactions, including complex commercial and industrial real estate matters and finance. Mack represents major international petrochemical clients, worldwide energy producers, banks and financial institutions, buyers and sellers, landlords and tenants, and lenders. A Certified Public Accountant, Mack lectures frequently on real estate topics such as sales, leases, property law, purchase and sale agreements, and recent developments in real estate law. He is also a title agent for First American Title Insurance Company, Fidelity National Title Insurance Company, and Chicago Title Insurance Company.
Mack is listed in The Best Lawyers in America in Corporate Law and Real Estate Law, 2006-2024 and was named Baton Rouge Lawyer of the Year for 2013, 2021, and 2024, Chambers USA 2018-2023 in the area of Real Estate, and in Louisiana Super Lawyers, 2008-2023. He is a Fellow in the American College of Real Estate Lawyers.
Representative Experience
Represented a global methanol supplier as real estate counsel in a deal to acquire an indirect minority equity interest in a $1,850,000,000 methanol production facility in Louisiana. The client will construct, own, and, operate the methanol terminal assets associated with the production facility, in addition to having the exclusive methanol off take rights from the new facility.
Representation of a global energy and refining company with regard to all aspects of the $550,000,000 expansion in Baton Rouge, Louisiana
Project local counsel for a $10,000,000,000 Liquified Natural Gas (LNG) export terminal in Cameron Parish, Louisiana. The facility will process 1.7 billion cubic feet per day. Kean Miller represented the owner in the transaction as Louisiana real estate counsel, Louisiana energy regulatory counsel, and Louisiana and federal environmental counsel
Representation of a regional bank in a financing transaction where a real estate company issued Taxable Variable Rate Securities: The bonds were secured by an irrevocable direct-pay letter of credit issued by the bank
Representation of a development corporation in acquisitions, mortgages and sales of shopping center properties: The company's holdings place it in the top rankings of grocery anchored strip shopping center developers in the United States
Education
Mack earned his B.S. from Louisiana State University in 1979. He earned his J.D. in 1982 from the LSU Law Center, where he was a member of the Order of the Coif.
Admissions
Admitted, Louisiana, 1982
Memberships
Baton Rouge, Louisiana State and American Bar Associations; American College of Mortgage Attorneys (Fellow), Council of the Louisiana State Law Institute
Articles, Publications and Presentations
20th Institute on Real Estate Law, Paul M. Hebert Law Center, Louisiana State University, Co-Chair and Presenter, 2012
18th Institute and 19th Institute on Real Estate Law, Paul M. Hebert Law Center, Louisiana State University, Co-Chair, 2004, 2007
Current Developments in Federal & State Laws Affecting the Real Estate Practice, 14th Institute on Real Estate Law, Paul M. Hebert Law Center, Louisiana State University
Real Estate Practice Update, Professional Education Systems, Inc., 1998, 2000
Recent Developments in Sales, Leases and Property Law, Louisiana State University, 1995, 1998, 2000
Evicting Tenants in Troubled Times, American Bar Association, Section of Real Property, Probate, and Trust Law, 1993 Annual Meeting
Purchase and Sale Agreements, Institute on Real Estate Law, Louisiana State University, 1993
Basic Real Estate Law in Louisiana, National Business Institute, 1992
Advanced Real Estate Law in Louisiana, National Business Institute, 1991
Community Service
Chairman, Louisiana Bankers Association, Annual Bank Counsel Conference, 2015
Super Lawyers