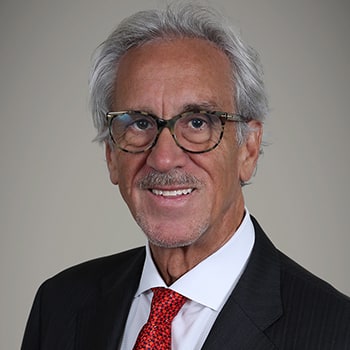 James M. Hall, Jr.
Partner
Jim Hall is a partner in the Houston office of Kean Miller. He joined the firm in 2017 and focuses his practice on commercial, products, and premises liability litigation. An accomplished trial lawyer, he has handled numerous matters before state and federal appellate courts and the United States Supreme Court.
Jim is a certified mediator and was primary counsel in a nationwide "early look program" designed to resolve claims before suit was filed. He earned recognition from Thomson Reuters among the Texas Super Lawyers in civil litigation defense in 2006-2007. Jim is AV-rated by Martindale-Hubble.
Representative Experience
Tried over 100 cases in state and federal courts and administrative agencies
National trial counsel to a major steel company in asbestos litigation
National asbestos coordinating counsel to Fortune 500 companies
Tried to defense verdicts four wrongful death cases involving claims of asbestos-related cancer and mesothelioma
Obtained a significant jury verdict in Harris Country, Texas against a manufacturer of gas turbines and generators based on its breach of contract and the application of international commercial delivery terms
Successful representation of Chinese steel manufacturer challenging personal jurisdiction in Texas Court
Participated in the management of a catastrophic plant explosion including a major neighborhood rebuilding program and the defense of environmental class actions that followed the explosion
Representation of general contractors in construction disputes, public bidding issues and claims for property damage and personal injury arising from construction projects
Successfully defended consumer class action litigation involving the sale of pesticides and supervised a statewide coupon program
Education
Jim earned his B.A. from Trinity College in 1972. He earned his J.D. from New York University School of Law in 1975.
Admissions
Admitted, Texas; Ohio; United States Supreme Court; Fifth Circuit Court of Appeals; Sixth Circuit Court of Appeals; United States District Courts for the Southern and Eastern Districts of Texas and the Southern District of Ohio
Memberships
Houston and Texas State Bar Associations; International Association of Defense Council; American Board of Trial Advocacy, Propane Gas Defense Association
Articles, Publications and Presentations
Trends in Propane Litigation, National Propane Gas Association (NPGA) Benchmark Council, 2020
How a Forensic Toxicologist Can Help You Defend Your Case, Presentation to Propane Gas Defense Association, Fall 2017
Spoilation Update, Presentation to Propane Gas Defense Association, Fall 2016
Mock Trail: The Experts, Presentation to Propane Gas Defense Association, Fall 2013
Medicare Update: The Minefield Deepens, Presentation to Propane Gas Defense Association, Fall 2012