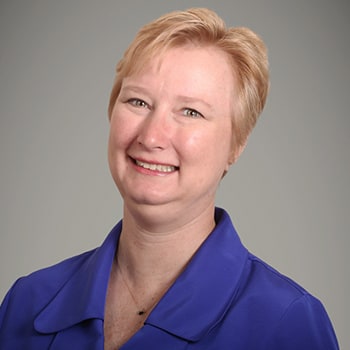 Jill A. Gautreaux
Partner
Jill Gautreaux is a partner in the New Orleans office of Kean Miller. She joined the firm in 2015 and practices in the real estate, business, and commercial litigation groups. Jill assists clients with corporate matters, real estate, liquor licensing, and business transactions in the hospitality, technology, retail, and professional services sectors. She handles corporate transactional matters including business formation, buy/sell agreements, mergers and acquisitions, and dissolution/liquidation. Jill also represents individuals and companies in contractual disputes and shareholder litigation in Federal and State courts.
She helps her clients in a wide variety of legal and transactional matters including leases, sales, mortgages, land use applications, and condominium regimes, and she regularly appears on behalf of her clients in litigation and administrative proceedings involving boards and commissions in Louisiana.
Representative Experience
Representation of a business owner in a successful challenge to a state regulatory agency's authority to enforce and issue penalties in support of a governor's proclamation; obtained a preliminary injunction in district court dismissing the charges and affirmed on appeal
Representation of clients in the hospitality industry before alcoholic beverage control boards and appellate proceedings.
Representation of clients in the hospitality industry and general business industries in the formation of legal entities and organizational documents and governance matters
Representation of clients in landlord or tenant lease negotiations
Representation of clients in zoning and land use matters
Representation of clients in new business licensing and compliance issues
Representation of clients in contractual disputes
Representation of clients concerning negotiation of contracts
Representation of clients concerning creditor's rights
Education
Jill earned her B.A. from Tulane University in 1992. She earned her J.D. from Loyola University New Orleans College of Law in 1995.
Admissions
Admitted, Louisiana; United States District Court for the Eastern and Middle Districts of Louisiana
Memberships
Member, New Orleans and Louisiana State Bar Association; National Conference of State Liquor Administrators; National Association of License Compliance Professionals; Commercial Real Estate Women ("CREW") New Orleans; Greater New Orleans Hotel and Lodging Association; Licensed Title Insurance Agent, Fidelity National Title Insurance Company & First American Title Insurance Company
Community Service
TrainingGrounds, Inc., Secretary and Board Member
NOLA Tree Project, Secretary and Board Member
Articles, Publications and Presentations
New Orleans City Planning Commission to Study and Make Recommendations Regarding Changes to Commercial Short-Term Rental Regulations, Louisiana Law Blog, June 8, 2023
New Orleans Adopts "Chronic Nuisance" Ordinance, Louisiana Law Blog, February 27, 2023
Changes in the Works for New Orleans Short-Term Rental Regulations, Louisiana Law Blog, February 8, 2023
A Landlord's Dilemma: The Eviction Moratorium, Louisiana Law Blog, September 2, 2020
LOUISIANA* (but not New Orleans) moves to Phase 2! What that means for your restaurant or bar., Louisiana Law Blog, June 5, 2020
Louisiana Issues Phase 1 Guidelines for Restaurants and Bars with Food Health Permits, Louisiana Law Blog, May 15, 2020
Effects of Coronavirus on Business Contracts, New Orleans CityBusiness, March 18, 2020
New Orleans Mayor Limits Service at Bars and Restaurants, Louisiana Law Blog, March 16, 2020
Presentation, "Changes in the Dynamics of the 3 Tier System," National Conference of State Liquor Administrators, 2019
Presentation, "Legislative Update – Licensing and Regulatory Matters," Kean Miller Hospitality Program, 2019
Louisiana Legalizes Certain Uses of CBD, Louisiana Law Blog, July 1, 2019

Tricks and Traps of the Trade, Kean Miller Hospitality Forum, New Orleans, October 2018

The City of New Orleans Overhauls Its Liquor Licensing Process, Louisiana Law Blog, August 28, 2018
Louisiana Tax Changes Impacting the Hospitality Industry, Louisiana Law Blog, June 29, 2018
Presentation, "Bankruptcy and Commercial Leases," National Business Institute Continuing Legal Education, 2017
Presentation, "Drafting and Negotiating Commercial Leases," National Business Institute Continuing Legal Education, 2017
The "New" New Orleans Gallonage Tax - Yet Another Tax on Retailers?, Louisiana Law Blog, February 17, 2017
Presentation, "A Taste of New Orleans," National Association of Licensing and Compliance Professionals, 2016
Co-Authored, Current Trends in LLC and Partnership Tax Planning, Aspatore Inside the Minds, 2014
Presentation, "Choice of Entity Considerations," New Orleans Bar Association Continuing Legal Education, 2011
Presentation, "Entity Selection: Beyond Basics," National Business Institute Continuing Legal Education, 2011
Presentation, "Louisiana Airport Managers and Associates Conference concerning real estate redevelopment matters," 2010
Reported Cases
Lake Vista Property Owners Assn v. Schroeder, 2000-CA-1925 (La. App. 4 Cir. 9/12/01), 799 So.2d 528
Wolfman, Inc. v. City of New Orleans, 2003-CA-0120 (La. App. 4 Cir. 4/21/04), 874 So.2d 261
TTC Properties, Inc. v. Parish of Jefferson, 2014-CA-2 (La. App. 5 Cir. 5/21/14), 142 So.3d 176
5216 Operations, LLC d/b/a 5216 Table and Taps v. State of Louisiana, Department of Revenue, Office of Alcohol and Tobacco Control, 21-CA-520, 2022 WL 1025881