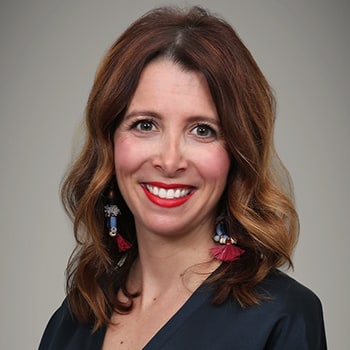 Katie D. Bell
Partner
Katie Bell is a partner in the Baton Rouge and Houston offices of Kean Miller. She joined the firm in 2005 and practices in the litigation group. Katie represents clients in toxic tort and mass tort actions, emergency and incident response matters, wetlands loss, business and commercial litigation, civil rights and municipal law. She has defended corporate clients in mass tort litigation and trials, including both state and federal multi-district litigation. She has handled every level of trial advocacy, including opening and closing statements, cross examination of witnesses, as well as handling summary judgment and evidentiary hearings, both pre-trial and during trial. She also has prepared pre-trial mock jury presentations and represented some of the Firm's largest clients in high-stakes mediations.
She has particular expertise in class action litigation involving chemical exposures and catastrophic accidents. She represents companies and individuals in all areas of business disputes and contract litigation. Katie also advises clients on electronic discovery, e-discovery compliance, electronically stored information (ESI), electronic information management, and retention and destruction policies and procedures.
Representative Experience
Served as Trial Attorney/Counsel in defending high-profile, multiple-plaintiff lawsuits arising out of an explosion and fire at a major Louisiana chemical manufacturing facility. The Kean Miller emergency response and trial teams assisted our client in official notifications, evidence preservation, incident investigation, interaction with state and federal regulatory authorities, litigation management, and complex mass joinder and personal injury trial defense in multiple venues, including taking several cases to verdict.
Representation of chemical manufacturing facility in business litigation involving breach of contract and indemnity claim for lost business value and business interruption
Representation of service provider in business litigation involving alleged breach of contract and other obligations
Representation of supplier as Louisiana counsel in connection with civil antitrust action
Served as trial counsel for municipality in high speed police pursuit and wrongful death action
Representation of international road safety technology company in litigation involving photo-enforcement technology and programs
Representation of paint manufacturer in a construction dispute involving new manufacturing facility
Representation of the manufacturer of large earth moving machines in defense of claims of defective design and misrepresentation
Representation of casino in personal injury suit alleging liability for third party criminal conduct
Representation of a municipal planning commission in a multi-million dollar land-use dispute with a real-estate developer
Representation of a former mayor in a suit alleging violations of the 13th Amendment and the Fair Labor Standards Act in the United States Court of Appeals, Fifth Circuit
Representation of a landowner in a pipeline servitude dispute
Education
Katie earned her B.A. in Political Science, magna cum laude, from Louisiana State University in 2002. She earned her J.D./ B.C.L. in 2005 from the LSU Law Center where she was a member of the Order of the Coif and the Vice President of Phi Alpha Delta.
Admissions
Admitted, Louisiana, 2005; Texas, 2018; United States District Court for the Eastern, Middle and Western Districts of Louisiana; United States Court of Appeals, Fifth Circuit
Memberships
Baton Rouge, Louisiana State, Federal and American Bar Associations; Propane Gas Defense Association
Articles, Publications and Presentations
Emergency Response: Protocol, Processes, Pitfalls, and Pointers, Association of Corporate Counsel Energy Network Legal Update, April 19, 2023
Lean in or step back: How to choose what works for you, Baton Rouge Business Report, January 3, 2020

Understanding the Risks and Benefits of Social Media, Association of Corporate Counsel, LA Chapter CLE, August 2013
E-what? Understanding the Basics of E-Discovery, LSU Law Center, January 2013
Professionalism and Social Media, Louisiana City Attorneys Association, 2012 Fall Conference
Ethics and the Attorney-Client Privilege for City Attorneys, Louisiana City Attorneys Association, 2012 Spring Conference
Hollywood Squares Ethics, Louisiana City Attorneys Association, 2011 Fall Conference
Don't be in Jeopardy - Know Your Ethics Rules, Louisiana City Attorneys Association, 2010 Fall Conference
Recent Developments in E-Discovery in Louisiana, Louisiana Law Blog, October 2010
The Limits on E-Discovery, Around the Bar, Baton Rouge Bar Association, October 2009
Don't be in Jeopardy - Know Your Civil Procedure Rules, Louisiana City Attorneys Association, 2009 Fall Conference
Evidence Tips for Public Interest Lawyers Focusing on Electronically Stored Information Discovery and Admissibility, 2009 CLE Presentation
E-discovery, Louisiana City Attorneys Association, 2008 Fall Conference
Electronic Claims Discovery, Louisiana Claims Association, 2008 Educational Convention & Expo
Recent Developments in Louisiana Tort Law, Louisiana City Attorneys Association, 2007 Fall Conference
Community Service
Advisory Board, Brave Heart-Children in Need
Past Teacher, Junior Achievement Teaching Program, Glen Oaks Middle School
Volunteer Committee, Baton Rouge Bar Association, 2005-2009; Holiday Star, 2005-present; Young Lawyers Section, 2005-present; Belly Up with the Bar Cooking Competition, 2005-present
Past Kean Miller Captain, Alzheimer's Walk
Kappa Delta Alumnae, LSU Chapter
Reported Cases
Frazier v. Pioneer Americas, LLC, 455 F.3d 542 (5th Cir. 2006)
Williams v. Henegan, 595 F.3d 610 (5th Cir. 2010)