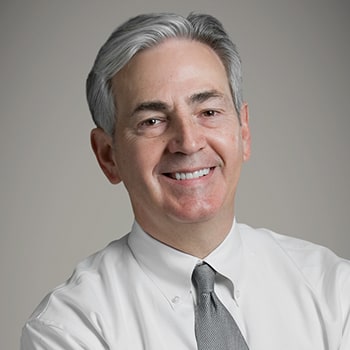 Leonard L. Kilgore, III
Of Counsel
Len Kilgore is of counsel to the Baton Rouge office of Kean Miller. He is one of the founding members of the firm and has more than 30 years of experience in complex litigation, including experience in environmental and toxic tort litigation, and class actions. Len represents local, national and international commercial, energy and industrial clients in litigation involving toxic tort claims, personal injury, property damage claims, and class actions. Much of the litigation he has handled requires the development of complex expert testimony and scientific evidence.
Len is AV-rated by Martindale-Hubbell and is listed in The Best Lawyers in America, (Woodward White Inc., 2006-2024) in both Environmental Law and Litigation - Environmental. He is also listed in Chambers USA - America's Leading Lawyers for Business (2006-2023), and Louisiana Super Lawyers (2009-2019). He is listed by Best Lawyers as a Baton Rouge Lawyer of the Year in Litigation - Environmental for 2012 and 2015 and in Environmental Law for 2013, 2019 and 2021.

* Emeritus Status
Representative Experience
Lead defense counsel for a large property owner and oil company in a suit filed in the United States District Court for the Eastern District of Louisiana by the United States Department of Justice on behalf of the United States EPA seeking cost recovery under the Oil Pollution Act of 1990 (OPA) for the costs of cleaning up an abandoned oilfield facility. A successful outcome was reached for the client with the dismissal of the case on a motion for summary judgment.
Defense for a claim for natural resources damages by federal and state trustees for natural resources damages under OPA related to the release of petroleum products in the waters of the United States. The client was a large interstate natural gas pipeline company. After successful negotiations in which the NRDA assessment process was questioned, the federal trustees abandoned their claims for NRDA damages. A favorable cash settlement was concluded with the state trustees and the state NRDA claims were released.
Lead defense counsel for numerous oil and gas exploration, transportation and products companies in lawsuits by landowners claiming property damages related to oil and gas operations including surface and groundwater contamination and wetlands loss.
Representation of industry clients in connection with numerous state and federal Superfund sites including Line Avenue Creosote Site; Shoreline Refinery Site; Dutchtown Site; Combustion Inc. Site; Mar Services Site; PAB Oil Site; Tate Cove Site; Marco in Iota Site; Tex Tin, Texas Site; Rab Valley, Oklahoma and other.
Lead defense counsel in numerous claims for alleged wetlands damages and wetlands losses against oil and gas companies allegedly related to oil and gas exploration activities. These cases required extensive expertise in surface hydrology, wetlands loss, salt water intrusion, and geological subsidence.
Representation of PRPs in numerous state superfund sites which employed RECAP to determine the remedial action, including the Line Avenue Site in Shreveport, Louisiana: The Line Avenue site was the first site to be addressed under Louisiana's RECAP regulations and the Inactive and Abandoned Site (IAS) regulations.
Representation of a landowner in securing a full and complete release from LDEQ for the Shoreline Refinery Site: The site was an abandoned oil refinery. The agreement with LDEQ provided for a voluntary, partial cleanup in return for a full release.
Negotiation of numerous Guaranteed Remedical Action Contracts for state and federal Superfund sites with environmental contracting firms on behalf of PRPs.
Representation of numerous clients in connection with selection of remedical actions under Louisiana's Inactive and Abandoned Site (IAS) regulations and Louisiana's Risk Evaluation/Corrective Action Program (RECAP).
PRP Group counsel for Bayou Sorrel Superfund Site and Gulf Coast Vacuum Superfund Site PRP Groups.
Lead trial counsel for defendant in toxic tort class actions in Louisiana and Mississippi in connection with a chemical leak from a railcar at Gaylord Chemical in Bogalusa, Louisiana and in negotiations with state and federal agencies.
Representation of defendant, a former plant owner and operator, in the remediation of its pesticide blending and warehousing facility in New Orleans, Louisiana, and in the defense of a resulting class action lawsuit.
Representation of defendant as trial counsel, plant operator, in a class action lawsuit resulting from a catastrophic chemical plant explosion in Monroe, Louisiana.
Lead defense counsel for joint defense group in a class action toxic tort suit related to Combustion, Inc. Site on behalf of a joint defense group.
Defense counsel in many multiple joinder class action environmental tort cases alleging chemical releases from industrial plants.
Lead administrative hearing counsel in environmental permit and enforcement actions before EPA and LDEQ.
Defense counsel in class action and multiple joinder cases involving five (5) releases of H2S/SO2 from a petroleum refinery in New Orleans.
Defense of numerous compliance actions initiated by LDEQ and EPA regions 4 and 6 involving alleged violations of a broad range of environmental statutes.
Lead defense counsel in a case filed by the United States Department of Justice on behalf of the United States Coast Guard filed in the United States District Court for the Western District of Louisiana against a major oil and gas exploration company for cost recovery under OPA related to the release or threatened release of oil into the waters of the United States. A successful result was achieved with the dismissal of the case on a motion for summary judgment.
Education
Len earned his J.D. from the LSU Law Center in 1976 where he was a member of the Louisiana Law Review and Phi Kappa Phi. He served as an Adjunct Professor teaching Louisiana Environmental Law at the Tulane Law School in 1991. He earned his B.A. from Louisiana State University in 1973.
Admissions
Admitted, Louisiana, 1976
Memberships
Baton Rouge, Louisiana State (Environmental Law Section) and American (Land and Natural Resources Section Vice Chair, Committee on Environmental and Toxic Torts, 1989-1990) Bar Associations; Louisiana Association of Defense Counsel; Louisiana Bar Foundation (Fellow); Past President, LSU Paul M. Hebert Law Center Chancellor's Council; LSU Law Center Board of Trustees; Advisory Board, Laborde Energy Law Center
Articles, Publications and Presentations
Associate Editor and Co-Author: Louisiana Environmental Handbook, Lawyers Cooperative Publishing.
Speaker: the Louisiana RECAP Remediation Program, Louisiana State University, 2002.
Co-Author: Expert Depositions in the Era of Daubert (and its Progeny), ABA Environmental Litigation Section, 2001.
Hazardous Waste Site Liabilities under CERCLA and Other Federal Laws, LSU Center of Continuing Professional Development, 1990.
Defense of Hazardous Waste Cases, National Business Institute, 1988.
Recent Developments in Environmental Law Affecting Gulf Coast Mineral Operations, Rocky Mountain Mineral Law Foundation Institute on Oil and Gas Operations, 1989.
Environmental Regulation of Oil and Gas Exploration and Production, Louisiana Mineral Law Institute, 1990.
Community Service
Board of Directors, Burden Horticultural Society
Board of Directors, Burden Foundation
Board of Directors, Baton Rouge Sheltered Workshop
Past President, Board of Directors, Association for Retarded Citizens, Baton Rouge, Inc.
Past President, Board of Directors, Baton Rouge Green
Past President, Board of Directors, Louisiana Arts and Science Museum
Past President, University High School Dads Club
Past Member, Board of Directors, Friends of LSU Art Museum
Past President, Board of Directors, Baton Rouge Speech and Hearing Foundation
The Gottlieb Association, Capital Area United Way, 1990-present
Super Lawyers