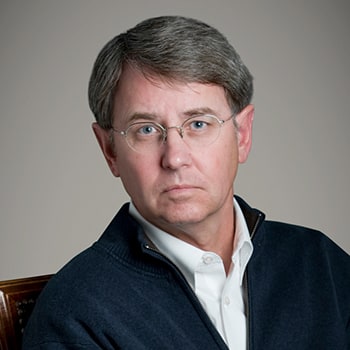 M. Dwayne Johnson
Senior Counsel
Dwayne Johnson is senior counsel in the Baton Rouge office of Kean Miller. He joined the firm in 1986 and represents local, national and international energy and industrial clients in all aspects of environmental law. Dwayne represents clients in connection with air and water issues, solid waste issues, hazardous waste issues, USTs, wetlands, remediation under Superfund/RECAP, release reporting, incident response, and all facets of environmental permitting and enforcement. He has extensive experience in complex settlement agreements in class action and Superfund litigation, financial responsibility mechanisms, regulatory and legislative negotiations, compliance counseling and permitting. In the corporate arena, Dwayne assists clients in due diligence with regard to mergers and acquisitions and environmental issues in contracts.
Dwayne recently represented a global energy refining company in litigation and regulatory proceedings involving an attempt by the Louisiana Department of Health and Hospitals to revoke an exemption from continuous chlorination of a chemical plant water system. If upheld, the revocation would have required a multimillion dollar reconfiguration of the water system. The Administrative Law Judge ruled, based on the strength of the Kean Miller team's hearing presentation and argument in post-hearing briefs, that the Department improperly revoked the exemption.
Dwayne is listed in The Best Lawyers in America, 2015-2024, in the area of Environmental Law.

Education
Dwayne earned his B.S. from Louisiana State University in 1978. He earned his J.D. from the LSU Law Center in 1983. Dwayne is a member of the LSU Law Center Hall of Fame and the Order of the Coif. He served as Senior Associate Editor for the Louisiana Law Review.

Admissions
Admitted, Louisiana, 1983
Memberships
Baton Rouge, Louisiana State (Council Member, Secretary/Treasurer, Vice Chairman, Chairman, Environmental Law Section), and American (Section of Environment, Energy and Resources Section; Land and Natural ResouOrces Section) Bar Associations; Society of Louisiana Certified Public Accountants
Articles, Publications and Presentations
New Clean Water Act Section 401 Certification Rule Released; Limited Impacts to LDEQ Certification Process, Louisiana Law Blog, July 17, 2020
Louisiana Department of Environmental Quality Issues COVID-19 Order, Louisiana Law Blog, March 19, 2020
EPA's 2018 Definition of Solid Waste Rule and its Effect in Louisiana, Louisiana Law Blog, June 1, 2018

Impact in Louisiana of D.C. Circuit's Decision on Definition of Solid Waste Rule, Louisiana Law Blog, July 17, 2017

Louisiana Supreme Court Rejects Application of Punitive Damages in Toxic Tort Case, Louisiana Law Blog, March 2012.

Community Service
Council Member, Secretary/Treasurer, Vice Chairman, Chairman, Environmental Law Section, Louisiana State Bar Association