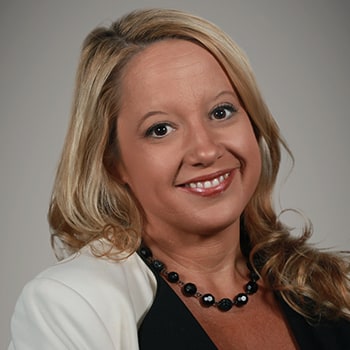 Mary Coghlan
Chief Human Resources Officer
Mary Coghlan is the firm's Chief Human Resources Officer. She leads the firm's HR strategy, professional development efforts, training programs, workforce utilization efforts, employee relations, talent development programs, and compensation and benefits administration. Prior to joining Kean Miller, she served as Vice President of Human Resources at Dow Federal Credit Union and HR Regional Recruiter for Enterprise Rent-A-Car.
Mary monitors and oversees budgets, develops workplace promotion efforts, interviews and recruits candidates for attorney, paralegal, legal secretary, and other administrative positions.
She and her team are instrumental in the firm's consistent recognition as one of South Louisiana's best workplaces, as recognized by Baton Rouge Business Report, New Orleans CityBusiness, NOLA.com/Times-Picayune and Biz Shreveport.
Mary enjoys spending time with her husband and family, and is actively involved in Our Lady of Mercy School and Church.
Education
Mary earned her Bachelor's Degree from The University of Southwestern Louisiana in Lafayette.
Memberships and Community Service
Member, Our Lady of Mercy Home and School Advisory Board
Member, St. Joseph's Academy Employee Benefits Advisory Board
Volunteer, Catholic Charities of the Diocese of Baton Rouge, Pat's Coats for Kids, St. Vincent de Paul Fill a Prescription
Member, Society for Human Resource Management (National Chapter and Greater Baton Rouge)
Member, Association of Legal Administrators (National, Baton Rouge and New Orleans Chapters)