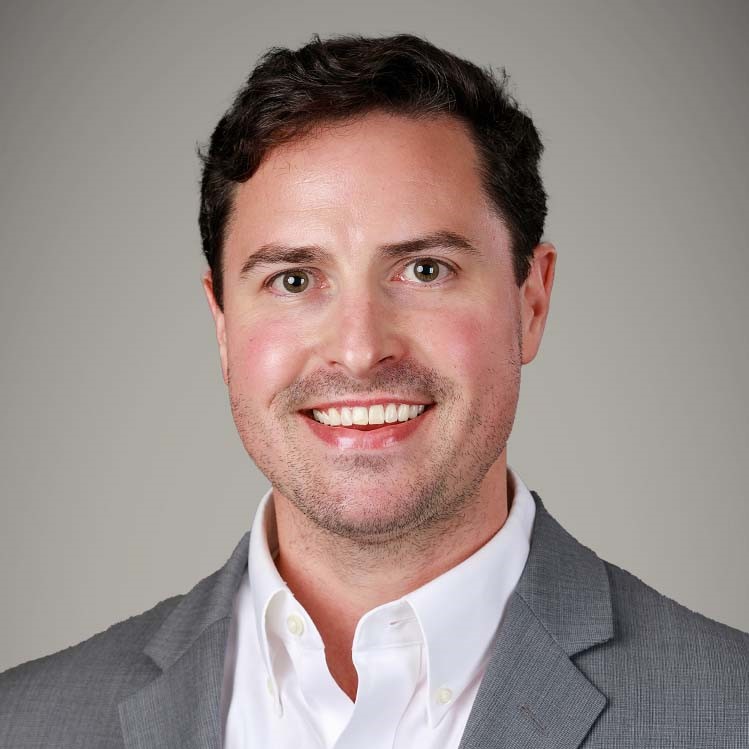 Matthew B. Smith
Partner
Matt Smith is a partner in the Baton Rouge office of Kean Miller. He joined the firm in 2013 and practices in the commercial litigation, toxic tort defense, and environmental litigation groups. His work focuses on the representation of oil and gas exploration and production companies, mid-stream companies, and other industry companies in various litigation matters including property damage and contamination, property rights, and commercial and contractual disputes.
Matt has extensive experience guiding clients through claims related to soil contamination, groundwater contamination, air pollution, and the associated regulatory standards. His practice covers a wide range of commercial and litigation issues ranging from contract negotiation to managing matters involving complex litigation and discovery.
Matt is listed in The Best Lawyers in America as a One to Watch (Commercial Litigation, Energy Law, Environmental Law, Litigation - Environmental, and Oil and Gas Law) for 2023-2024 and Louisiana Super Lawyers as a Rising Star for 2023.
Representative Experience
Representation of major oil and gas companies in claims for personal and property damage as a result of historic oil and gas exploration and production activities, commonly known as oilfield legacy litigation, including claims of Naturally Occurring Radioactive Material (or "NORM") contamination, soil contamination, shallow groundwater contamination, drinking water aquifer contamination, land loss and coastal erosion
Representation of major mid-stream companies in various pipeline matters, including right-of-way dispute litigation and property damage claims and lawsuits related to a pipeline spill
Representation of energy generation company in contractual and business disputes related to EPA and LDEQ air emissions regulations and standards (including New Source Review/Prevention of Significant Deterioration (NSR/PSD), Mercury and Air Toxics Standards (MATS), and Clean Air Interstate Rule (CAIR/Cross-State Air Pollution Rule (CASAPR)), regulatory compliance strategies, installation of air emissions control technology, and fuel procurement and transportation
Representation of a third-party purchaser of crude oil in claim for failure to pay royalties, avoiding potential penalty of 50-200% of amount owed, attorneys' fees, and court costs
Representation of health care professionals in contractual and business dispute matters
Represented subdivision developer in claim under Louisiana redhibition law for attempted rescission of a sale or reduction in purchase price based on an alleged vice or defect in the thing sold
Education
Matt earned his B.A, summa cum laude, from Louisiana State University in 2009. He earned his J.D., magna cum laude, from the LSU Law Center in 2013, where he was a member of the Moot Court Board and the Order of the Coif. Matt was named to the Chancellor's List, was a Paul M. Hebert Scholar, and received CALI awards for earning the highest grade in the following classes: Advanced Mineral Law, Louisiana Law of Obligations (Contracts), Statutory & Constitutional Interpretation, Business Associations I, and Accounting for Lawyers.
During his time at LSU Law, Matt served as the research assistant to Professor John Randall Trahan, Louis B. Porterie Professor of Law and Saul Litvinoff Distinguished Professor of Law, focusing on the fields of Louisiana property, sales, and lease law. Matt assisted Professor Trahan in the preparation of recent developments materials for Louisiana Property, sales, and lease law, and in drafting Professor Trahan's Precis on Louisiana Law of Property.
Admissions
Admitted, Louisiana, 2013; United States District Court for the Eastern, Middle and Western Districts of Louisiana
Memberships
Baton Rouge, Louisiana State and Federal Bar Associations; LMOGA; Louisiana Association of Defense Counsel (Young Lawyers Committee)

Articles, Publications and Presentations
Emojis, Social Media, and The Law, LADC Winter Seminar, February 2020
Missouri District Court Rules That PSD Violations Can Be Addressed By Imposing Controls At Company Facilities Other Than The Facility Violating PSD, Louisiana Law Blog, October 16, 2019
Attorney-Client Privilege: Are Your Company's Consultants Covered? Louisiana Association of Defense Counsel Newsletter, October 1, 2019
Recent Developments in Oilfield Legacy Remediation and Litigation, Kean Miller Environmental CLE, Houston, Texas, September 14, 2018
Louisiana "Legacy" Litigation: A Primer and Comparative Review, Stay Out of Hot Water, A Kean Miller CLE, April 19, 2018
Court Denies Temporary Restraining Order to Halt Construction of Bayou Bridge Pipeline, Louisiana Law Blog, February 2, 2018
Jefferson Parish Land Loss Suit Dismissed, Louisiana Law Blog, August 11, 2016
Community Service
Cystic Fibrosis Foundation - 2014 Capital City's Finest Honoree; Capital City's Finest Mentor and Baton Rouge Beer Fest Committee Member 2015-present; Wine Opener Committee Member 2016-present
Pro Bono Project Volunteer, Baton Rouge Bar Association