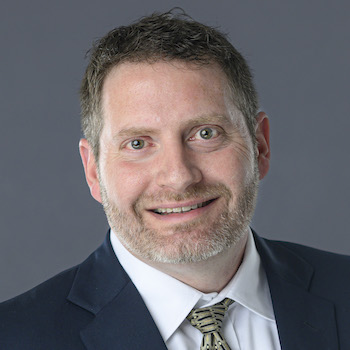 Phillip W. DeVilbiss
Partner
Phillip DeVilbiss is a litigation partner in the Lake Charles office of Kean Miller. He joined the firm in 2022 and practices in the occupational exposure and toxic tort defense and commercial litigation practice groups.
A native of Southwest Louisiana, Phillip also has extensive experience in oil, gas, and mineral law in which he has represented landowners, negotiated mineral rights and litigated property damage cases. He also defends mining and mineral companies regarding complex leasing and regulatory issues, including issues involving the Louisiana Oil Well Lien Act.
During law school, Phillip participated in the summer study abroad program, where he studied under U.S. Fifth Circuit Court of Appeal Senior Judge Henry Politz and former U.S. Attorney General Richard Thornburgh.
REPRESENTATIVE EXPERIENCE
Representation of an energy company against various tort and breach of fiduciary duty claims, securing favorable dismissal of claims under the Defend Trade Secrets Act.
Representation of a CPA firm against criminal contempt charges including attorney fees and costs exceeding $1 million in litigation involving a family trust.
Representation of a business in a bankruptcy appeal and nominal sanctions were awarded.
Representation of a business in recovering over $300,000 for the bankruptcy estate.
Representation of a farm and land company and obtained a complete dismissal on summary judgment in a case wherein the plaintiffs sought over $51,000,000 in damages for alleged trade secret violations, breach of contract and unfair trade practices.
Representation of a drilling company involving claims of trespass and placement of hazardous material without consent.
Representation of an organization against an insurer for bad faith adjustment practices resulting in settlement of all claims.
Representation of a geophysical company against trespass and damages.
Representation of an employer involving claims of intentional infliction of emotional distress, assault, defamation, hostile work environment and invasion of privacy.
Representation of physicians in actions involving breach of option contracts, fraud and damages against a hospital resulting in a settlement exceeding $500,000.
Representation of landowners, securing a multimillion-dollar settlement from various oil well operators for negligent design and drilling of oil well.
Representation of oil field service companies and operators to obtain and preserve liens under the Louisiana Oil Well Lien Act.
Representation of an insured for penalties and fees against an insurer for arbitrary and capricious failure to pay a claim.
Representation of various clients regarding regulatory violations assessed by the U.S. Coast Guard
Representation of numerous cases involving maritime personal injury claims involving Jones Act negligence, unseaworthiness and LHWCA negligence claims.
EDUCATION & CREDENTIALS
Louisiana State University Law Center, J.D. 1999
Northwestern State University, B.A., Sociology, 1995
Admitted, Louisiana, 1999
PROFESSIONAL AFFILIATIONS
Louisiana State Bar Association
Louisiana Association of Defense Counsel
Louisiana State Law Institute
Louisiana State Law Institute (Young Lawyer's Representative 2009 – 2010)
Southwest Louisiana Bar Association (Vice president; Board Member; Past Treasurer; Young Lawyers Section Past President; Executive Counsel)
Southwest Louisiana Association of Defense Counsel (Past President/Secretary)
Louisiana Bar Association Young Lawyers Section (Disaster Relief Committee, Past Member)
COMMUNITY SERVICE
Kiwanis Club of Lake Charles (Past President and Past Director)
American Cancer Society of Southwest Louisiana (Past Member Leadership Council)
St. John's Lutheran Church (Member)
McNeese State University (Past Visiting Lecturer)
Pro Bono volunteer for local charities
RECOGNITION
Outstanding Director Award, Kiwanis Club of Lake Charles
Human and Spiritual Values Award, Kiwanis Club of Lake Charles
Graduate, Chamber Southwest Leadership Program