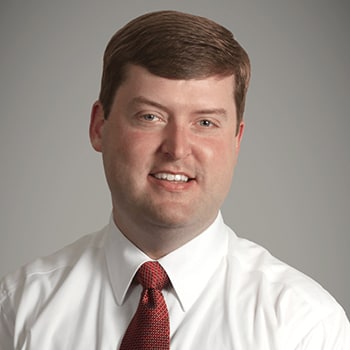 R. Chauvin Kean
Partner
Chauvin Kean is a partner in the New Orleans office of Kean Miller. He joined the firm in 2015 and practices in a variety of areas, including the admiralty and maritime, and business and corporate groups. Specifically, his practice areas includes: admiralty and maritime litigation; oil and gas transactions and litigation; international trade; acquisitions and divestitures; construction litigation; insurance coverage; and general and commercial litigation. He has experience with in a variety of issues, including Jones Act compliance, oil and gas exploration, pipeline construction, drilling incidents, ship collisions, well blowouts, cargo damage claims, ship and barge allisions, maritime liens, vessel and marine asset acquisitions, lemon laws claims; drafting and negotiating charter agreements; documenting and registering vessels; drafting and interpreting oil and gas related documentation such as: gathering and processing agreements; hydrocarbon transportation agreements; ground and mineral leases; joint operating agreements; joint venture agreements; master service agreements; entity formation; negotiation and deal structuring; and general commercial and contract disputes.
Chauvin is listed in The Best Lawyers in America as a One to Watch from 2021-2024 and Louisiana Super Lawyers as a Rising Star for 2022-2023. He is recognized by New Orleans CityBusiness as "One to Watch in Law" for 2022.
Representative Experience
Representation of a commercial vessel owner and operator in numerous fleet refinancing, documentation, and re-documentation transactions
Representation of a large midstream energy company in the negotiation and drafting of pipeline construction plans
Secondment with a large, international public company, providing an unique in-house immersion experience, which allowed him to develop a deep knowledge of a company's daily operational and legal needs; during his secondment, Chauvin played an integral role divesting a subsidiary of the company's upstream assets as well as representing the commercial divisions of the company
Representation of an upstream energy company in the divestment of certain Gulf of Mexico oil and gas assets
Representation of an upstream energy company in one of the largest onshore shale divestments in U.S. history
Representation of an upstream energy company in the acquisition of a fleet of vessels
Representation of shipowners in maritime negligence, Jones Act, and maintenance & cure claims
Negotiation of bareboat and time charter party agreements
Representation of an upstream energy company in a well blowout suit
Representation of land-based oil and gas exploration company in Joint Operating disputes
Assisted and negotiated various offshore oil and gas exploration and production service agreements
Representation of an offshore drilling company in defense of personal injury claims
Successfully challenged commercial tax assessments before various Parish and State governing bodies
Representation of various land-based oil and gas pipeline owners in tax disputes
Coordinated and strategized marine expeditions for research institutions to ensure compliance with coastwise regulations
Conducted in-house seminars for large upstream and midstream companies concerning Jones Act compliance regulations
Assisted and negotiated the acquisition of foreign-built multipurpose oil field services vessels
Drafted various standard form contracts for a variety of clients
Education
Chauvin earned his B.A. in Political Science from Millsaps College in 2010 and his M.B.A. from Else School of Management Millsaps College in 2011. He earned his J.D., cum laude, from Loyola University New Orleans College of Law in 2015, where he was Managing Editor of the Loyola Journal of Public Interest Law. He also participated in the Loyola Moot Court Program and was an oralist for the 2013-14 Judge John R. Brown Admiralty Moot Court Team.
Admissions
Admitted, Louisiana, 2015; United States District Courts for the Eastern, Middle and Western Districts of Louisiana; United States Court of Appeals, Fifth Circuit
Memberships
Member, New Orleans and Louisiana State Bar Associations; Member, Federal Bar Association; Member, Maritime Law Association (MLA); Member, Loyola University New Orleans College of Business - Executive Mentor; GNO, Inc. NextGen Council.
Articles, Presentations, Publications
The Fifth Crime: Ecocide, Louisiana Law Blog, June 24, 2021
Co-Presenter, Protecting Your Business & Employees From the Impact of COVID-19, Kean Miller Webinar, March 19, 2020
Force Majeure: Coronavirus (COVID-19), Louisiana Law Blog, March 12, 2020

U.S. Supreme Court Holds Transportation Workers Exempt from Arbitration, Louisiana Law Blog, January 15, 2019

Seaman Status Found for Worker on "Floating Mat" Not Connected to a Vessel at the Time of Injury, Louisiana Law Blog, December 7, 2016
EDLA Reminds That Maritime Liens Are Not Automatically Enforceable At Time Of Attachment...But There Are Exceptions, Louisiana Law Blog, August 31, 2016
Obama Administration Announces Onerous Regulations on Emissions for All New and Existing OCS Oil and Gas Facilities, Louisiana Law Blog, June 6, 2016
Longshore and Harbor Workers' Compensation Act 101 - Who is Covered, Louisiana Law Blog, May 31, 2016