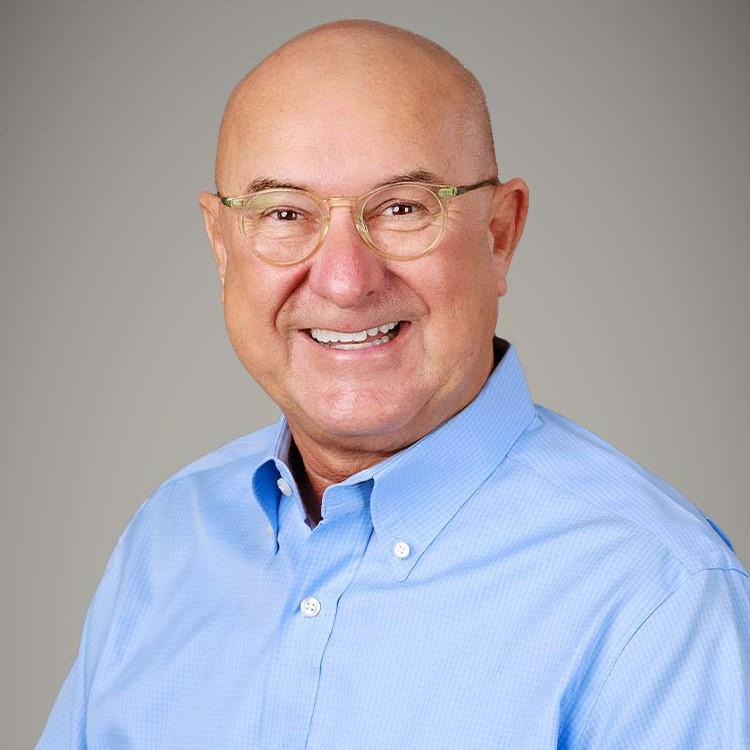 Randy Young
Partner
Randy Young is a partner in the Baton Rouge office of Kean Miller and has more than 25 years experience in energy and utility regulation and litigation. He joined the firm in 1992 and currently practices primarily in the areas of energy, utility regulation, and river pilotage regulation. He also has experience in trucking regulatory matters, telecommunications litigation and environmental litigation.
He has represented industrial manufacturing, refining, and related companies before the Louisiana Public Service Commission (LPSC) and the Federal Energy Regulatory Commission (FERC). He has represented independent generation companies and power marketers in matters before the LPSC and has represented a telecommunications company in multi-state regulatory complaint proceedings. Randy has also represented industry associations in matters before the Louisiana Pilotage Commission.
Randy also has extensive experience in complex toxic tort litigation, class action proceedings and settlements, insurance claims litigation, and he has represented clients in connection with environmental remediation and Superfund/CERCLA issues and litigation.
Randy is AV-rated by Martindale-Hubbell, and was elected to The Best Lawyers in America (Woodward White, Inc) from 2007-2024 by his peers. He was named by Best Lawyers as the Baton Rouge Lawyer of the Year in Administrative/Regulatory Law for 2018. Randy is listed among the top energy & natural resources lawyers in the State of Louisiana by Chambers USA from 2011-2023. He was also listed in the 2023 edition of Baton Rouge Business Report's Capital Region 500.
Representative Experience
Representation of an association of industrial manufacturing, refining and/or related business operations located in Louisiana who collectively purchase more than 9 billion kWh/year of electricity from Entergy Louisiana, in virtually all electric energy rulemaking and policy matters before the LPSC during the past twenty years, including proceedings involving avoided cost rules, fuel clause recovery rules, transmission constraint reviews, generation studies, retail competition proceedings, nuclear generation rulemaking, natural gas hedging, renewable generation, and energy efficiency rulemaking
Representation of industry trade association in virtually all proceeding before the LPSC pertaining to Entergy Louisiana during the past twenty years, including proceedings involving purchase power and generation plant acquisitions, rate cases, annual earnings reviews, performance based ratemaking, rate increase requests, fuel cost reviews, advanced metering, renewable generation, stand-by rate proposals, facilities charge proposals, stranded cost recovery mechanisms, exit fees, hydroplant imprudence investigations, Least Cost Integrated Resource Planning, hurricane storm cost recovery, and plant cancellation cost recovery, and Midwest Independent System Operator (MISO)
Representation of industry association and independent power producers in proceedings before the LPSC involving investigation of electric purchase power contracts and electric utility resource plans
Representation of industry association in Entergy System Agreement proceedings at the FERC related to retail competition, interruptible load cost allocations, production cost equalization, and purchase power contracts
Representation of industry association in various rulemaking and other proceedings at the FERC and LPSC, involving RTO and Transco issues
Representation of telecommunications company in multi-state complaint proceedings pursuant to Interconnection Agreements and the Telecommunications Act
Representation of industry associations in ratemaking proceedings before the Louisiana Pilotage Commission
Representation of telecommunications company in complaint case before the state regulatory authority related to unfair and discriminatory business practices
Representation of trucking company in two major chemical transportation accident cases and related class action litigation involving thousands of claims of area residents; participated in numerous other cases involving defense of class action and / or mass tort environmental claims against industrial/commercial companies including plant explosions, chemical spills and releases, and claims for exposure to environmental contamination
Representation of various industrial clients in CERCLA cost recovery action and environmental remediation issues
Representation of industrial clients in insurance claims litigation against insurers on comprehensive general liability policies for recovery of indemnity and defense costs in environmental and toxic tort litigation
Representation of trucking company in transportation accident litigation
Education
Randy earned his B.S. in 1983 from the University of Southwestern Louisiana where he received Outstanding Graduate honors. He earned his J.D. in 1992 from the LSU Law Center where he was a member of the Order of the Coif, Academic Hall of Fame, Phi Kappa Phi, and recipient of the Jules F. Landry Scholarship Award for 1991 - 1992. He also attended the summer law program at Universite' d'Aix Marseille III in Aix en Provence, France.
Admissions
Admitted, Louisiana, 1992
Memberships
Baton Rouge, Louisiana State (Public Utilities Section) and American Bar Associations
Articles, Publications and Presentations
Community Service
Board Member and Secretary, Louisiana Manufacturers Political Action Committee (LAMP)
Chairman, Louisiana State Bar Public Utilities Section
Board Chairman, and Board Member, Capital Area United Way
Research Committee, Public Affairs Research Council of Louisiana
Chairman, Treasurer, Friends of Environmental Education
Advisory Council Member, LSU Center for Energy Studies
Judge, LSU Law Center Flory Trial and Moot Court Competitions
President, Treasurer, Our Lady of Mercy Church Men's Club
Volunteer, Junior Achievement Teaching Program, Glen Oaks Middle School
Volunteer, Baton Rouge Mid City Fix Up Projects
Volunteer, Meals on Wheels
Volunteer, Science Saturday Workshops for Educators
Volunteer, Mock Trial Program for High School Students