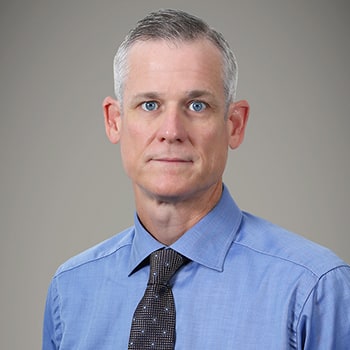 Scott L. Zimmer
Partner
Scott Zimmer is a partner in the Shreveport and Houston offices of Kean Miller and practices in the litigation group. He assists clients in all manner of litigation, including commercial, environmental, oil and gas, transportation, gaming industry litigation, and complex personal injury matters.
Scott is AV-rated by Martindale-Hubbell. He is listed in Louisiana Super Lawyers 2018 - 2019.
Representative Experience
Representation of oil and gas companies in lawsuits involving alleged property damage and remediation related to historic oil and gas operations
Successful defense in Louisiana state court of a premises owner resulting in jury verdict denying plaintiff's claims for serious personal injury
Successful defense in Texas state court of a regional business resulting in a favorable jury verdict in commercial dispute case
Representation of commercial motor vehicle carriers in large personal injury suits in Texas and Louisiana state and federal courts
Representation of manufacturers in defective design claims
Successful defense of various clients in the defense of personal injury claims alleging traumatic personal injuries and toxic exposure
Education
Scott earned his B.S. from the University of Southwestern Louisiana in 1994. He earned his J.D. from the University of Houston Law Center in 1998.
Admissions
Admitted, Texas, 1998; Louisiana, 1999; United States Court of Appeals, Fifth Circuit; United States District Courts for the Western District of Louisiana; United States District Court for the Eastern and Northern Districts of Texas
Memberships
Shreveport, Houston, Louisiana State, Texas State and Federal Fifth Circuit Bar Associations; Harry V. Booth and Judge Henry A. Politz American Inn of Court; Louisiana Association of Defense Council
Reported Cases
McKinney v. Horseshoe Bossier City Hotel & Casino, 2019 WL 1560463 (W. D. La. 2019)
Stringer v. Hand Construction, 261 So. 3d 139 (La. App. 2 Cir. 2018)
Davisson V. Davisson, 248 So. 2d 633 (La. App. 2 Cir. 2018)
Daniels v. International Paper Company, 245 So. 3d 180 ( La. App. 2 Cir. 2017)
Succession of Davisson, 211 So. 3d 597 (La. App. 2 Cir. 2016)

Gardner v. Craft, 2014 WL 880401, (La. App. 2 Cir. 2014)
Layton v. Chevron, 2014 WL 222829, (W.D. La. 2014)
Hollybrook Cottonseed Processing v. Carver, Inc., 2013 WL 6903901 (W.D. La. 2013)
Haygood v. Louisiana State Board of Dentistry, 101 So.3d 90, (La. App. 4 Cir. 2012)
Quillian v. Dixie Bonded Warehouse, 105 So.3d 71 (La. App. 2 Cir. 2012)
In Re Succession of Carroll, 72 So.3d 384 (La. App. 2 Cir. 2011)
Regional Urology, LLC v. Price, 2010 WL 702260 (Tex. App. – Tyler, 2010)
Hughes v. T.G. Mercer Consulting Services, 26 So.3d 954 (La. App. 2 Cir. 2009)
Nextstar Broadcasting, Inc. v. Gray, 2008 WL 2521967 (Tex. App. – Beaumont, 2008)
Signal v. Anderson, 973 So.2d 933 (La. App. 2 Cir. 2007)
Lewis v. Albertson's, 935 So.2d 771 (La. App. 2 Cir. 2006)
Whitmore v. Louisiana Hydro-Electric, 893 So.2d 961 (La. App. 3 Cir. 2005)
Nelson v. Southeast Foods, Inc., 892 So.2d 790 (La. App. 2 Cir. 2005)
Meynard v. Pickett Industries, Inc., 896 So.2d 126 (La. App. 3 Cir. 2004)
Koehn v. Rhodes, 882 So.2d 757 (La. App. 2 Cir. 2004)
Coker v. Morris, 855 So.2d 916 (La. App. 2 Cir. 2003)
Morgan v. Investment Cars Unlimited, Inc., 843 So.2d 580 (La. App. 2 Cir. 2002)
Jones v. Ruskin Mfg., 834 So.2d 1126 (La. App. 2 Cir. 2002)
Connor v. Scroggs, 821 So.2d 542 (La. App. 2 Cir. 2002)
SWAT 24 Shreveport Bossier, Inc. v. Bond, 808 So.2d 294 (La. Supreme Ct. 2001)
Knowles v. McCright's Pharmacy, Inc., 785 So.2d 101 (La. App. 2 Cir. 2001)
Rhodes v. Dolet Hills Mining Co., 779 So.2d 1101 (La. App. 3 Cir. 2001)
Trinity Universal Ins. Co. v. Horton, 756 So.2d 637 (La. App. 2 Cir. 2000)