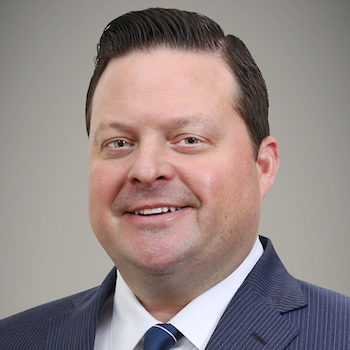 Stephen C. Hanemann
Partner
Stephen Hanemann is a partner in Kean Miller's New Orleans office. His practice focuses on international trade, marine-asset finance, and transportation-related subject matters, including admiralty and maritime operations, intermodal and multi-modal carriage and shipment; project and acquisition finance; import, export, and customs-regulation compliance; as well as municipal law, land use, and construction. Stephen has extensive experience in handling contract negotiations, litigation, and dispute resolution related to Jones Act compliance, injury defense, oil and gas exploration, pipeline spills and regulations, drilling accidents, well blowouts, cargo loss and damage, ship and barge collisions and allisions, vessel groundings, lift boat and jack-up rig accidents, dock damage, vessel liens, vessel seizures, cargo seizures, ocean cargo, land-shipped cargo, sunken barges, salvage, vessel and marine asset purchase, product sales, product liability, redhibition, commercial lease agreements, inland and offshore vessel-charter parties, contracts of carriage and affreightment, time charters, bareboat charters, heavy-lift and project cargo charter parties, terminal-servicing agreements, and other transportation agreements for bulk and break-bulk cargo handlers, shippers, trans-loaders, LPG, and LNG terminals and facilities.
Stephen has formed numerous companies in the marine, transport, and construction arenas, and assisted them with various issues relating to contract procurement, project finance, and negotiation, as well as demolition and remediation services, and operational compliance. Stephen also maintains an active land use practice, which enables him to assist both well-established and new businesses with adherence to zoning requirements and municipal ordinances. From organic food markets, international-specialty markets, and national restaurant brands to local hotels, restaurants, and bars, he is able to guide his clients through issues ranging from ABO and permit procurement, to premises liability, conditional use, and efficient and compliant daily operating.
Stephen has developed the transactional aspects of his practice by providing a variety of legal and logistical services to commercial and private lenders, including local and national banks, private equity groups and investors, vessel-finance providers, and borrowers such as vessel owners and operators, and owners and operators of oil and gas and pipeline assets. Stephen's representative experience encompasses the preparation of marine asset finance and re-financing documents, including preferred ship and vessel mortgages, security agreements, commercial loan agreements, UCC-1 financing statements, purchase and sale agreements, commercial and personal guarantees, promissory notes, and conventional and unconventional loan closing packages.
Stephen's knowledge of United States Coast Guard procedures and vessel documentation enable him to assist his clients beyond the traditional lending and borrowing process in vessel finance and sales matters by enabling him to file and perfect items with the National Vessel Documentation Center. He has supervised and worked with transactions involving commercial vessels, such as freight and tank barges, trucks, railcars, tow boats, work boats, industrial and offshore vessels, drilling barges, floating drilling platforms, blue-water ships and cargo carriers, very large crude carriers, ATBs, FPSOs, and recreational vessels ranging from personal sailing crafts to mega-yachts in international shipping registry.
Notwithstanding his experience with movable assets, Stephen has assisted lenders and borrowers alike in a variety of matters involving the sale and acquisition of immovable property, deferral of capital gains through Section 1031 like-kind property exchanges, the negotiation and drafting of commercial leases, and the financing, sale, and purchase of real property ranging from land-based real estate to river-based fleeting operations, deep-draft berths, anchorages, deep-water port facilities and a myriad of fixed oil and gas equipment, rigs, and transferable prospects.
Stephen was selected by New Orleans
CityBusiness
as a 2012
Leadership in Law
Award recipient. He is listed in Louisiana
Super Lawyers
, 2012-2015. He is the immediate past Chair of the Board of Directors of the World Trade Center of New Orleans. He serves on the Board of Directors for the Louisiana International Trade Foundation. He holds an International Trade Certificate. He is certified dispute resolution professional and has participated in and supported numerous mediation and arbitration proceedings.
Representative Experience
Represented domestic purchaser of international-sourced product from foreign and domestic sellers; structured supply chain and transaction-finance elements
Represented domestic manufacturer in creation of product sales agreement for international trade of steel materials
Represented vessel operator in significant demurrage dispute resolution
Represented US-based sales affiliate of overseas-territory manufacturing facility in international-trade-sanction compliance.
Represented global mariculture operator in mobilization of equipment for development of new offshore facility, along with negotiation of international charter parties to procure and hire support vessels
Represented purchaser of international foods market in acquisition of business and commercial lease
Represented chemical company in formation of agreements to ship project cargo from far East Asia to US
Represented affiliate of chemical-manufacturing facility in agreements to transload and inland ship heavy-lift units
Represented a private-investment firm in arbitration involving division of ownership interests in various oil and gas projects
Represented an LNG company in the development of an export facility, vessel terminal, and agreements governing supporting vessel time charters and terminal servicing
Represented an LPG terminal operator with marine services agreements for various vessels, import, and export facilities
Seized an oil tanker in the Mississippi River to obtain security for dock damage
Represented land-acquisition group in arbitration regarding recognition and forfeiture of ownership in hydrocarbon production prospects
Represented a midstream bulk cargo handler in connection with movement of coal, petcoke, and related commodities
Represented commercial vessel owner and operator in numerous fleet refinancing, documentation, and redocumentation transactions
Represented global bulk-product shipper in contract demurrage dispute with carrier
Represented international trade clients in coordinating, negotiating, and arranging shipment of bulk, break-bulk, and containerized and project cargo
Represented numerous shippers of bulk cargoes in various transportation and servicing agreements
Represented bulk buyer of calcined petroleum coke and facilitated intermodal transportation logistics and agreements relating to the shipment of the bulk product
Led arbitration team in resolution of downhole damage secondary to underground blowout of oil and gas well
Represented international clients in matters involving trade disputes governed by the U.S. Bureau of Industry and Security and the Office of Foreign asset Control
Represented large midstream stevedoring company with the finance, acquisition, and development of batture property and fleeting operations along the lower Mississippi River
Represented vessel owner and operator in the sale of high capacity floating cranes to a foreign purchaser, and handled all aspects of the transaction from drafting the purchase and sale agreement to obtaining governmental agency approval of the sale, and shipment of the assets to a foreign destination
Successfully tried a multi-million dollar arbitration involving the conversion of a coal to gas fired plant conversion for a large electric-power generation facility
Representation of offshore drilling company in its $45 million acquisition of nearly a dozen offshore drilling units, including coordination of foreign and domestic vessel registry, and application and procurement of various operating licenses, permits, and documentation. This representation included forming a corporate ownership entity under international registry
Represented Cayman Island based vessel owner in the acquisition of a $63,000,000 luxury yacht
Represented offshore oilfield services provider in filing and enforcing liens under the Louisiana Oil Well Lien Act
Represented domestic seller of bulk cargo transfer equipment in transactions involving an international coal mining and processing company
Prepared vessel arrest and cargo seizure suits and successfully negotiated recovery of accounts receivable for offshore contractor
Coordinated representative advices to U.S. affiliate of entities engaged in international steel trade and foreign and domestic steel-product manufacturing
Represented Houston, Texas based client with the cash-sale acquisition of a $17,500,000 luxury yacht
Represented local bank in tax exempt vessel finance deal for purchase of commercial vessel
Represented regional bank in closing transaction for multiple marine assets in a commercial vessel fleet
Represented numerous commercial lenders in closing transaction pertaining to water-front property and marine asset acquisitions and vessel finance
Represented large commercial shipyard in litigation involving an allegedly injured welder, and obtained dismissal of all claims against the shipyard at both the trial court and appellate court levels
Assisted local construction contractor with numerous issues involving successful satisfaction and dismissal of project liens
Advised international affiliate of domestic pipeline company regarding compliance with Export Administration Regulations and export control classification issues
Represented Gulf of Mexico installation operator in property damage litigation, successfully coordinating with U.S. Coast Guard and Marshall Service to seize and detain an offshore tug, its tow and cargo as security for the damages incurred by the platform
Assisted drilling well operator and non-operating interest owners in drafting and negotiating Joint Operating Agreements, Participation Agreements, Exploration Agreements, and Gas Balancing Agreements
Assisted non-operating interest owner and investor in land-based drilling prospect in the negotiation and drafting of buy sell agreements
Represented community organic grocer in municipal land use hearings before New Orleans City Council and City Planning Commission
Negotiated and closed a $32,000,000 vessel finance loan based on yacht-collateral
Represented numerous restaurants and alcohol beverage outlets in obtaining permits and other operational licenses
Represented domestic affiliate of foreign manufacturer, exporter, and importer in matters involving custom duties compliance, and successful administrative fee reduction
Education
Stephen earned his B.A. in French from the University of Texas at Austin in 1999 and also studied French abroad at the Université Catholique De L'Ouest in Angers, France. Stephen also completed coursework at the University of New Orleans. He earned his J.D. in 2002 from the Loyola University New Orleans College of Law where he served as a member of the Moot Court program, Moot Court teaching assistant, Treasurer, then President of the Student Bar Association. He also served as the Loyola Student Government Association Law School President. Stephen holds an International Trade Certificate having successfully completed the World Trade Center of New Orleans International Trade Certificate program. He holds an International Traffic in Arms Regulations (ITAR) certificate and INCOTERMS 2020 certificate. Stephen is a certified mediator having completed a comprehensive course with The Mediation Institute.
Admissions
Admitted, Louisiana, 2002; United States District Courts for the Eastern, Middle and Western Districts of Louisiana; United States Court of Appeals, Fifth Circuit; United States Court of International Trade
Memberships
New Orleans, Louisiana State, Jefferson, and American Bar Associations; Mariner's Club of the Port of Greater New Orleans; Offshore Marine Service Association; World Trade Center New Orleans; Louisiana Energy Export Association; Mississippi Valley Trade and Transport Council; International Association of Maritime & Port Executives; GNO, Inc.; New Orleans Museum of Art; Friends of City Park; Audubon Zoological Society
Articles, Publications and Presentations
International Association of Maritime & Port Executives - Regulatory Requirements and Legal Issues, instructor, New Orleans, Louisiana, March 30, 2022
INCOTERMS 2020, presenter, IFFCBANO International Trade Symposium, Fairhope, Alabama, March 15, 2022
Jones Act Compliance Amidst Developing Offshore Technologies and Transportation Support for Alternative Energy Initiatives, presenter, author, The Center for American and International Law's Institute for Energy Law, Houston, Texas, February 18, 2022
Registering Your Intellectual Property Rights With Customs: A proactive Measure to Block the Importation of Infringing Goods into the U.S., Intellectual Property Law Blog, April 21, 2021
The Regional Comprehensive economic Partnership (RCEP): The Agreement that Promises to Reshape the International Trade Landscape, Louisiana Law Blog, November 30, 2020
Disruptions, Elections and Looking Forward, International trade panel, moderator, Louisiana International Trade Day, November 4, 2020
What You Need to Know About Louisiana's Economic Recovery Plans, Co-presenter with Don Pierson, Secretary of Louisiana Secretary of Economic Development, Louisiana Association of Corporate Growth, July 23, 2020
New Trade Agreements Could Streamline Cross-Border Shipments for Louisiana, 10/12 Industry Report, July 7, 2020
USMCA International Trade Webinar, U.S. Department of Commerce, June 23, 24, 2020
Navigating the Crisis and the Road Ahead: Energy, Innovation, and North American Prosperity, moderator, North American Energy Forum, June 18, 2020
INCOTERMS 2020, Lafayette International Center, Lafayette, Louisiana, January 20, 2020.
Co-Presenter, Navigating the Uncharted Legal Realities of COVID-19, Kean Miller Webinar, May 7, 2020
Jones Act Industry Lecture: The Jones Act at 100 Years, Houston Maritime Museum, July 30, 2019
Jones Act Vessel Status Update: The Louisiana Supreme Court Finds Riverboat Casino is not a Vessel in Navigation, Louisiana Law Blog, February 11, 2020
International Trade Update: Is NAFTA Being Revised or Replaced?, Louisiana Law Blog, September 12, 2018
Vessel Finance Update: Federal Law Controls Validity of a Preferred Ship Mortgage, Louisiana Law Bog, May 11, 2018
International Trade Update: Himalaya Clause Covenant not to Sue Affords Immunity to Carrier's Contractors, Louisiana Law Blog, April 17, 2018
International Trade Update: Unreasonable Deviation Precludes COGSA Limitation, Louisiana Law Blog, January 11, 2018
Accessing Capital for Importing & Exporting; International Trade Finance, Presenter, Panel Moderator, World Trade Center New Orleans International Trade Week Seminar, January 5, 2018
Jones Act Industry Lecture: The Jones Act at 100 Years: Celebration or Memorial?, Houston Maritime Museum, August 15, 2017
Deep Water Accounting - Practical Implications to Understanding Definitions, Terms, and Classes of Assets, Installation, and Equipment, COPAS New Orleans Chapter, May 17, 2017
Ahoy Mateys & CPAs - Vessel Finance and Taxation Issues & Related Louisiana Legal Updates, Heritage Plaza Accounting Seminar, June 17, 2016
Texas Law Propels U.S. 5th Circuit's Admiralty Attachment Decision, Louisiana Law Blog, April 12, 2016
The Trade Facilitation and Trade Enforcement Act Matters to Louisiana Industry, Louisiana Law Blog, March 18, 2016
Market Conditions Require Alternative Financing Solutions for Vessel Acquisitions, New Orleans CityBusiness, February 29, 2016
"Attorney's Guide to Oil Field Equipment and Operations", Lorman, February 2015, CLE Presenter
Vessel Acquisition and Finance Presentation, Quantum Offshore, Houston, Texas, November 2014
Vessel Acquisition and Finance Presentation, Ellsworth Insurance, New Orleans, Louisiana, October 2014
"Louisiana Secured Transactions" Presenter, Loyola Law School, April 2013
"Vessel Finance, Acquisition, and Construction," Work Boat Show Executive Series, Round-table moderator, December 2012
"Recent Development of the Shipowners Limitation of Liability Act in Light of the DEEPWATER HORIZON Gulf Oil Spill", Offshore Marine Service Association, New Orleans, LA, January 27, 2011.
"Dispute Resolution with the Masters: Lessons from 2 Super Lawyers", Mediation and Arbitration Panel for the Louisiana State Bar Association, New Orleans, LA, October 22, 2010.
Assist in preparation of the Foundation for the Advancement of Maritime Education's presentation entitled, "A Significant Step in Rectifying the Qualified Mariner Shortage"-presented at FAME kickoff event in New Orleans and to the International Freight Forwarders and Customs Brokers Association of New Orleans Convention; Point Clear, Alabama, 2008.
Professional Responsibility CLE for the Louisiana City Attorneys Association; Baton Rouge, Louisiana, 2008.
"Be Interview Ready and Summer Associate Savvy": An Informal Seminar presented in conjunction with the Loyola University School of Law On-Campus Interview Program, 2007.
The Importance of Youth Leadership Programs and Mock-Government Initiatives, presented to Louisiana Boys State, 2002.
Community Service
Member, Board of Directors, World Trade Center New Orleans, Immediate Past Chair
Member, Past-President, Law Alumni Association Board of Directors, Loyola University New Orleans School of Law
Member, Board of Directors, Louisiana International Trade Foundation
Member, Board of Directors, Liberty's Kitchen
Member, Boys Hope Girls Hope, Board of Directors
Founding Member, Monumental Chef, Board of Directors
Member, Lakewood Property Owners Association, Board of Directors
Volunteer, Homeless Experience Legal Protection Program
Participant, Orleans Parish Public Defenders Pro Bono Project, Firm Liaison
Member, House of Blues Music Forward Foundation (2014-2018)
Founding Member, Louisiana Athletics Program, Board of Directors (2014-2021)
Boys Hope Girls Hope, Race Judicata Planning Committee Chair, CCC Charity Liaison (2008-2020)
Muscular Dystrophy Association, Muscle Team Committee Member (2012-2013)
Member, United Way Visiting Nurses Association Board of Directors (2010-2012)
Founding Member, Foundation for the Advancement of Maritime Education (Board of Directors 2009-2010)
Past Project Group Leader, Proud to Call it Home Campaign of the Young Leadership Council (2002 - 2003)