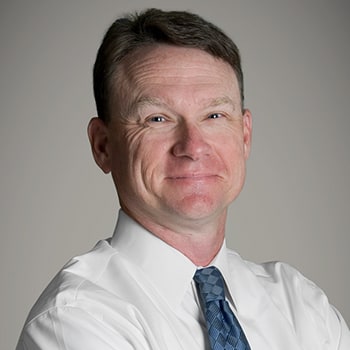 Troy J. Charpentier
Partner
Troy Charpentier is a partner in the Baton Rouge office of Kean Miller. He joined the firm in 1996 and practices in the litigation group. Troy assists local, regional and national clients in general commercial litigation such as contract claims, lease disputes and landlord/tenant disputes. He represents clients in regulatory matters before the Department of Natural Resources including pipeline permitting and incident response. Troy has extensive experience in pipeline expropriation projects.
Representative Experience
Representation of a significant energy and pipeline client in a proceeding before the Louisiana Commissioner of Conservation to obtain a certificate of transportation for a pipeline designed to transport hydrogen produced from steam methane reformation. With that certificate, the client obtained the authority to expropriate necessary rights to build the pipeline.
Successful defense of major refiner and pipeline company in claim for trespass

Chauvin v. Shell Oil 231 So. 3d 903 (La. App. 5th Cir. 2017) cert denied 2017-C-1985 (La. 2018)

Advised major gas transmission client regarding issues related to depth of cover
Representation of client in regulatory proceedings related to formation of sinkhole
Successful representation of landowner in claim for timber trespass
Successful representation of a major Baton Rouge real estate company in more than 100 landlord / tenant disputes involving leases for commercial properties and strip malls
Successful defense of oil field maintenance company in multi-million dollar personal injury suit
Advised client regarding acquisition of rights of ways for a 75 mile long petroleum products pipeline and provided representation in actions to condemn expropriation rights of way
Advised client regarding acquisition of rights of way for a 35 mile FERC regulated natural gas pipeline and provided representation in actions to condemn expropriation rights of way
Advised clients regarding acquisition of rights necessary for construction of underground natural gas storage project and 23 mile long pipeline for storage and transportation of natural gas and represented client in expropriation/condemnation actions in conjunction with that project
Education
Troy earned his B.A. in 1987 from Louisiana State University where he was a Phi Beta Kappa. He earned his J.D. from the LSU Law Center in 1991.
Admissions
Admitted, Louisiana, 1991; United States District Courts for the Eastern, Middle and Western Districts of Louisiana
Memberships
Baton Rouge and Louisiana State Bar Associations
Articles, Publications and Presentations
Community Service
Member, Education Task Force, Baton Rouge Area Chamber
Lector, St. Jude Catholic Church