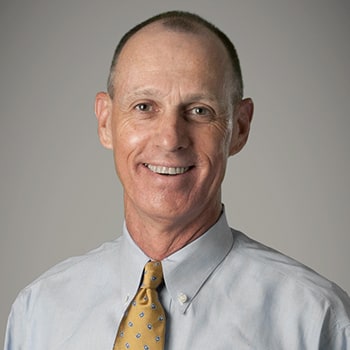 Vance A. Gibbs
Partner
Vance Gibbs is a partner in the Baton Rouge office of Kean Miller. He has practiced in the commercial litigation area and the health care industry for over 30 years. He is listed as one of the Best Lawyers in America, 2007-2024 in the field of medical malpractice defense and was Lawyer of the Year in 2020, Louisiana Super Lawyers, 2011-2023, and was inducted into the American College of Trial Lawyers in 2009.
Vance represents doctors, medical professionals, physician groups and clinics in all manners of medical malpractice claims including medical review panel proceedings, lawsuits, peer review hearings and credentialing matters. He also provides general legal advice to physicians and physician groups on self-insurance programs, risk management and administration. Vance also has extensive experience in the defense of product liability claims with regard to a wide variety of medical products, medical devices, and pharmaceuticals. He also has an active general and commercial litigation practice.
Vance has completed the National Institute of Trial Advocacy's Masters Trial Advocacy Program and for the last fifteen years has been an instructor for the Trial Advocacy Program at LSU Law Center. He also regularly teaches medical students and medical residents on medical legal issues. Vance has been a member of the Medical/Legal Interprofessional Committee of the Louisiana State Bar Association, and is a member of the Litigation Section of the American Bar Association and Louisiana Association of Defense Counsel. He is a frequent speaker on the topics of risk management, medical malpractice defense and trial advocacy.
Vance is AV-rated by Martindale-Hubbell.
Representative Experience
Representation of physicians and health care providers in over 1,000 administrative and judicial proceedings
Successful defense of physicians in judge and jury trials in various state and federal courts
Oral argument before en banc Louisiana First Circuit Court of Appeal on issues related to admissibility of evidence, medical review panel proceedings and pretrial dismissal of plaintiff/patient lawsuits
Defense of various pharmaceutical manufacturers as Louisiana counsel in MDL proceedings
Education
Vance earned his B.A. from Louisiana State University in 1979. He earned his J.D.in 1982 from the LSU Law Center where he was a staff writer for the Louisiana Law Review.
Admissions
Admitted, Louisiana, 1982; United States District Courts for the Eastern, Middle and Western Districts of Louisiana; United States Court of Appeals, Fifth Circuit; United States Court of Appeals, Eighth Circuit; United States Claims Court.
Memberships
Baton Rouge (Chair, Legal Aid Committee, 1987-1989), Louisiana State (Medical/Legal Interprofessional Committee, 1987-1992) and American Bar Associations; Fifth Federal Circuit Bar Association, and Louisiana Association of Defense Counsel (Member, Board of Directors, 1999-2001); American College of Trial Lawyers
Articles, Publications and Presentations
Discovery, Do's and Don'ts, Louisiana Justice Community, December 2013
Standards of Care, Mental Health and Emergency Rooms, Louisiana Hospital Association, 2012
Making Evidence Work for You, Louisiana Justice Community, December, 2009.
Professionalism - Don't Sell Yourself Short, Louisiana Medical Mutual Insurance Company, August, 2000.
Admissibility of Expert Evidence under Daubert, Dean Henry McMahon Inns of Court, April, 1997.
Causation in Toxic Tort Litigation, Law Education Institute, 1994.
The Defense Perspective in a Medical Malpractice Trial, Baton Rouge Bar Association, February, 1990.
Practicing Medicine in a Litigation Society - Anatomy of a Lawsuit, Our Lady of the Lake Regional Medical Center, October, 1990.
Note, The Problematic Application of Succession of Brown, 41 Louisiana Law Review 1314.
Community Service
Chair, National Board of Trustees, Crohn's and Colitis Foundation of America - New York
General Counsel, Member, National Board of Trustees, Crohn's and Colitis Foundation of America - New York
Income Committee, Capital Area United Way
Member, President, Board of Directors, Crohn's & Colitis Foundation of America, Louisiana/Mississippi Chapter
Member, Chairman, Board of Directors, Chairman Legal/Personnel Committee, O'Brien House
Graduate, Greater Baton Rouge Chamber of Commerce Leadership Class of 1996
Member, Board of Directors, American Red Cross, Louisiana Capital Area Chapter
Member, Board of Directors, Paula Manship YMCA
Past Volunteer, Volunteers in Public Schools, Glen Oaks Middle School
Member, Vice President, President, Board of Directors, Association for Retarded Citizens, Baton Rouge, Inc.
Member, Board of Directors, Garden District Civic Association
Member, Board of Directors, Capital Area Legal Services Corporation