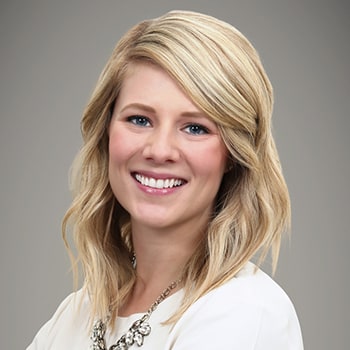 Zoë W. Vermeulen
Partner
Zoë Vermeulen is a partner in the New Orleans office of Kean Miller. She joined the firm in 2012 and practices in the admiralty and maritime practice group, as well as the labor and employment group.
Representative Experience
Assisted in the representation of drilling companies and oil companies in lawsuits filed by offshore workers based on the Jones Act, General Maritime Law, Louisiana state law, and the Longshore and Harbor Workers' Compensation Act (LHWCA)
Assisted in performing analyses of defense and indemnity issues in drilling and operations contracts, including master service contracts, and in pursing reimbursement of defense fees under defense and indemnity provisions for clients adjudicated free of fault
Assisted in the representation of oil and gas companies and platform owners and operators in defense of personal injury and wrongful death claims files under General Maritime Law
Assisted in the representation and defense of maritime property damage claims, including claims for rig damage caused by vessel allisions
Assisted in the representation and defense of oil and gas exploration companies in claims by non-operating investors, including claims for breach of exploration agreements, breach of joint operating agreements, conversion, and breach of duties owed as a reasonably prudent operator
Assisted in the representation and defense of employers against employee claims of discrimination under Title VII and the Americans with Disabilities Act in both EEOC proceedings and lawsuits
Assisted in the representation and defense of employers in suits alleging sexual harassment
Assisted in counseling and representation of employers in defense of claims brought under wage and hour laws, including the Fair Labor Standards Act and the Davis-Bacon Act
Assisted in representation and defense of claims asserted under the Fair Housing Act and related civil rights statutes, including § 1981 and § 1982
Assisted in preparation and filing of oil and gas liens under the Louisiana Oil Well Lien Act
Education
Zoë earned her B.A. in Public Relations from Louisiana State University in 2008. She earned her J.D., magna cum laude, in 2012 from Tulane University Law School, where she was a member of the Order of the Coif and Moot Court Board.
Admissions
Admitted, Louisiana, 2012; United States District Court for the Eastern, Middle and Western Districts of Louisiana; United States Fifth Circuit
Memberships
New Orleans, Louisiana State, Federal and American Bar Associations; Women's International Shipping & Trading Association (Marketing Committee Representative New Orleans Chapter); Mariners Club; Association for Women Attorneys; Women's Energy Network
Articles, Publications, Presentations
The Fifth Circuit Announces New Standard for Collective Action Certification, Louisiana Law Blog, January 19, 2021
New Phasing Plan Requirements from LA State Fire Marshal, Louisiana Law Blog, May 15, 2020
Co-Presenter, Navigating the Uncharted Legal Realities of COVID-19, Kean Miller Webinar, May 7, 2020
Return to Work, Are You Ready?, Louisiana Law Blog, April 26, 2020
Preparing for health, legal risks when reopening your business, New Orleans CityBusiness, April 23, 2020
New CDC Guidance About Essential Employees Exposed to COVID-19, Louisiana Law Blog, April 9, 2020
DOL Rolls Out Leave Act Regulations and Changes Course on Some Issues, Louisiana Law Blog, April 2, 2020
DOL Issues Third Set of Leave FAQs, Louisiana Law Blog, March 30, 2020
DOL Issues Additional Leave FAQs, Louisiana Law Blog, March 27, 2020
Families First Coronavirus Response Act: The Model Notices Are Here, Louisiana Law Blog, March 26, 2020
Leave Act Takes Effect April 1 and Other New DOL Guidance, Louisiana Law Blog, March 25, 2020
Updated Guidance from the EEOC: "What You Should Know About the ADA, the Rehabilitation Act, and COVID-19", Louisiana Law Blog, March 20, 2020
Coronavirus Leave Bill Signed Into Law, Louisiana Law Blog, March 19, 2020
COBRA and Coronavirus, Louisiana Law Blog, March 18, 2020
Coronavirus Paid Leave Bill Still in House, Louisiana Law Blog, March 16, 2020
Coronavirus Paid Leave Bill Passes House, Louisiana Law Blog, March 14, 2020
Congress Responds to the Coronavirus, Louisiana Law Blog, March 13, 2020
Employment Update: Tips on the Tip Credit and How to Avoid Sexual Harassment Claims, Kean Miller Hospitality Forum, New Orleans, October 2018
Understanding Similarities and Differences in Four Oilfield Anti-Indemnity Acts, Louisiana Law Blog, September 20, 2018
Understanding Similarities and Differences in Four Oilfield Anti-Indemnity Acts, The Energy Dispatch Issue 3, August 2018
Misclassifying Employees as Independent Contractors could Violate the NLRA, Louisiana Law Blog, February 21
U.S. 5th Circuit Highlights Chasm Between Seaman Classification Under Jones Act and FLSA, Louisiana Law Blog, June 20, 2017
EDLA Rules Plug and Abandon Contract is Maritime in Nature, Providing Indemnification to Platform Owner for Personal Injury Claims, Louisiana Law Blog, November 28, 2016
Title III of the ADA Applies to Existing Vessels, Including Riverboat Casinos, Louisiana Law Blog, March 2016
Comar Marine, Corp. v. Raider Marine Logistics, LLC: A Reminder of the Creation of Maritime Liens, Louisiana Law Blog, December 22, 2015
U.S. Supreme Court Rules that Agencies are Free to Change Interpretive Rules Without Notice and Comment, Louisiana Law Blog, March 13, 2015