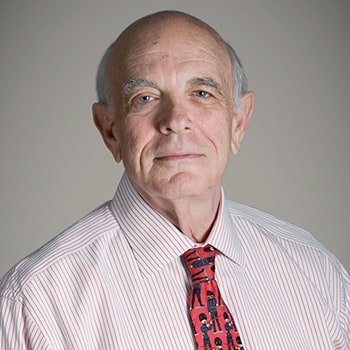 Charles S. McCowan, Jr.
Of Counsel
Charles McCowan is of counsel in the Baton Rouge office of Kean Miller. A founding member of the firm, he has more than 50 years of experience and represented local, regional, national and international petrochemical, industrial, healthcare, and corporate clients in a wide variety of disputes. His experience includes class action litigation, toxic tort defense, construction litigation, environmental litigation, and commercial disputes. He has completed the civil mediation course that satisfies Louisiana's training requirement under La. R.S. 9:4106.
Charles is AV-rated by Martindale-Hubbell and was selected by his peers for membership as a Fellow in the American College of Trial Lawyers (ACTL) and the International Society of Barristers. He has also been listed in The Best Lawyers in America (Woodward/White, Inc.) from 2003-2024 and was named a Baton Rouge Lawyer of the Year in Mass Tort Litigation / Class Actions - Defendants in 2019 and Personal Injury Litigation - Defendants in 2023. Charles is listed among the top litigation lawyers in the State of Louisiana by Chambers USA 2017 and is listed in Louisiana Super Lawyers 2007-2018.
Representative Experience
Lead counsel or liaison counsel in numerous toxic tort and commercial class action cases involving thousands of class members and multiple Fortune 100 defendants
Author and lecturer on class action and complex litigation at Louisiana State Bar Association sponsored continuing legal education courses
Participated as Counsel or Amicus in over 80 reported decisions
Education
Charles earned his B.S. from Louisiana State University in 1964. He earned his J.D. in 1967 from the LSU Law Center where he was a member of Phi Kappa Phi, Phi Delta Phi, and the Order of the Coif. He served as a Staff Writer for the Louisiana Law Review from 1965 to 1967. He also served as Captain, JAGC, United States Army from 1967 to 1971. Charles was inducted into the LSU Law School Hall of Fame in 1987.
Admissions
Admitted, Louisiana, 1967; United States District Courts for the Eastern, Middle and Western Districts of Louisiana; United States Court of Appeals, 5th Circuit; United States Supreme Court, 1971
Memberships
Emeritus Fellow, American College of Trial Lawyers (2014-2017, Member, State Adjunct Fellowship Committee)
Emeritus Fellow International Society of Barristers
Fellow Louisiana Bar Foundation (2014-2015 Grants Committee Member)
Louisiana State Bar Association (2014-2016 Client Assistance Fund Committee Member)
Articles, Publications and Presentations
Louisiana Supreme Court Rejects Application of Punitive Damages in Toxic Tort Case, Louisiana Law Blog, March 2012.
The Cy Pres Doctrine: A Settling Concept, McCowan and Fayard, Louisiana Bar Journal, December 2010/January 2011.
Louisiana Complex Litigation, McCowan and Fayard, 80 Tulane Law Review 1905, June 2006.
1998-2006 Review of the Louisiana Class Action, Louisiana Judicial College, and Annual Summer Schools for Lawyers, Louisiana State Bar Association and Annual Class Action Mass Tort Symposiums.
Joint Defense Counsel: Retention and Responsibility, The Defense Research Institute, 36 For the Defense 20, 1994.
The Evolution of Environmental Law in Louisiana, 52 Louisiana Law Review 907.
Defending the State Environmental Enforcement Actions, 36 Louisiana Bar Journal 20.
Louisiana Environmental Enforcement Actions, 29 Louisiana Bar Journal 171.
Community Service
Past Member, Board of Director's Alzheimer's Services of the Capital Area
Reported Cases Available Upon Request.