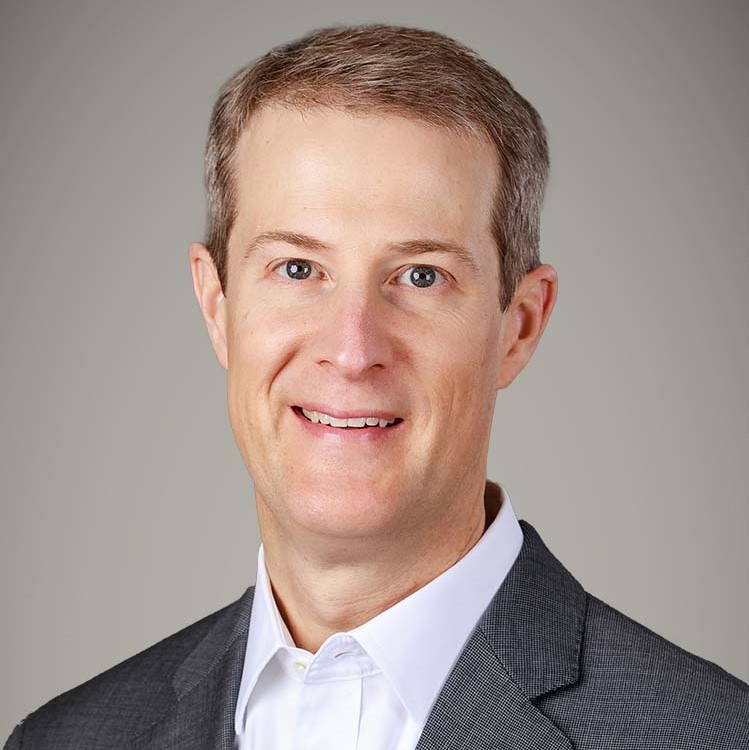 J. Eric Lockridge
Partner
Eric Lockridge enjoys helping clients solve problems that arise in their businesses. His practice includes business litigation, bankruptcy and business reorganization, commercial collections, and assisting clients with business transactions. He has tried commercial and tort cases to verdict in Louisiana and Texas, and has successfully defended judgments on appeal. Eric currently focuses on lender work-out agreements, bankruptcy-related litigation, negotiation and dispute resolution, and complex commercial cases for Kean Miller's construction, energy, and financial sector clients. Eric also works with Kean Miller's intellectual property team to litigate patent, trademark, and copyright claims, and with Kean Miller's labor and employment law team to advise employers and to defend them in court when necessary.
Eric advises corporate clients, lenders, and distressed-asset investors in asset acquisitions and sales, financing, corporate structures, document-retention programs, and insurance-related issues. Eric practiced law in Texas for six years before joining Kean Miller in 2005, and continues to represent clients in litigation and bankruptcy matters in Texas.
Eric is AV-rated by Martindale-Hubbell.
Representative Experience
Loan Negotiations, Workouts, and Collateral Review
Represent lenders and borrowers in financing negotiations and distressed debt workouts for secured financing ranging from $100,000 to $100,000,000. Recent workouts include borrowers in the following sectors: auto sales and finance, construction, consumer finance, energy, equipment leasing, healthcare, offshore production, offshore services, real estate development, retail, and shipbuilding
Represented a joint venture entity through the acquisition, improvement, financing, and operation of the largest retail/office/residential development in Louisiana
Assists lenders, debt purchasers, and national counsel with legal due diligence, collateral review, and opinion letters
General Bankruptcy
Regularly advises multinational and local energy companies, service companies, and contractors on bankruptcy matters involving their contractors, operators, partners, vendors, and their predecessors and successors in title
Regularly represents banks, commercial finance companies, other secured lenders and servicers in bankruptcy cases in Louisiana and the Southern Districts of Texas.
Represented energy company in its acquisition of offshore assets from the estate of a bankrupt E&P company, In re Bennu Oil & Gas, LLC, Southern District of Texas
Counsel to Official Committee of Unsecured Creditors in a Chapter 11 case for multiple hospital entities, In re Progressive Acute Care, LLC, et al., Western District of Louisiana
Counsel to Ad Hoc Committee of Secured Bondholders in a Chapter 11 case filed by nursing home operator, In re Rock Glen Healthcare, Inc., Middle District of Louisiana
Initiated an involuntary Chapter 11 bankruptcy case for a software firm where the court granted our request for a Chapter 11 Trustee, In re Thinkstream Incorporated, Middle District of Louisiana
Represented a publicly traded offshore services provider in a Chapter 11 bankruptcy case filed by a public energy company. The confirmed Chapter 11 plan resulted in Kean Miller's client being paid in full, In re ATP Oil & Gas Corporation, Southern District of Texas
Initiated an involuntary Chapter 11 bankruptcy case for a fast food franchisee with 25+ locations on behalf of a consortium of lenders. We worked with the franchisor and the Chapter 11 Trustee to implement a sale process that resulted in our lenders' collateral (franchise restaurants) being sold on a going-concern basis and our lenders' claims being paid in full, including post-petition interest and attorneys' fees, In re Fundamental Provisions, Middle District of Louisiana
Represented a distressed debt investor in a Chapter 11 bankruptcy case filed by self-storage business to stop a foreclosure. After we defeated the attempted cram-down plan, the case concluded with a sale of the purchased note for a favorable return on investment
Represented pre-petition and DIP Lender in Chapter 11 cases for motor manufacturer and for offshore service company
Bankruptcy & Commercial Litigation
Successfully enforced discharge orders and channeling injunctions that protect clients and their predecessors-in-interest from liability for personal-injury and property-damage claims addressed in completed bankruptcy cases, including removing state-court cases to federal court when necessary to enforce a bankruptcy injunction
Successfully represented lenders, vendors, contractual counterparties, and partners (actual and alleged) to debtors in contested matters and adversary proceedings in business bankruptcy cases. Recent engagements include bankruptcy cases in the construction, financial services, healthcare, offshore energy, and petrochemical industries
Successfully represented many creditors sued for the return of preferential payments or alleged "fraudulent transfers" ― payments received before a debtor files for bankruptcy
Obtained a favorable decision on the value of mortgaged real estate after a full trial. The Court's valuation decision effectively blocked the debtor's ability to cram-down a plan over our client's objection
Education
Eric earned his B.A. in Political Science from Emory University in 1995. He earned his J.D., with honors, from The University of Texas School of Law in 1999. In law school, Eric was an advocate on UT Law's National Mock Trial Team and served as an associate editor for the Texas Review of Law and Politics.
Admissions
Admitted, Louisiana, 2005; Texas, 1999; All United States District Courts in Louisiana; United States District Courts for the Northern, Southern and Eastern Districts of Texas; United States Court of Appeals, Fifth Circuit; United States District Court and Bankruptcy Court for the District of Colorado
Memberships
Baton Rouge, Louisiana, Texas, and American Bar Associations; Louisiana Bankers Association (Bank Counsel Section); American Bankruptcy Institute (Fifth Circuit Editor, The Volo Project) (Circuit Court Opinion First Responder); Turnaround Management Association
Articles, Publications and Presentations
Eric is regularly asked to speak at continuing education seminars and other venues. Recent presentations include:
Improper Purposes/How To Show A Proper Purposes In Filing Chapter 11, Fifth Circuit Bankruptcy Bench-Bar Conference
Acquiring Assets Without Liabilities: Using Bankruptcy (and Other Strategies) to Minimize Successor Liability in M&A Transactions
Buying or Selling a Company in Distress
Minimizing Liability Risks in Distressed M&A Transactions (with Linda Perez Clark)
Bankruptcy Basics for Litigators, Baton Rouge Bar Association CLE (2014)
Top 10-ish Differences Between Louisiana and Texas Law: Contracts & Torts
Document Retention and Related Electronic Discovery Issues
Protecting Your Company from Financial Risks of Contracts in Troubled Times
When the Tenant or Landlord Files Bankruptcy and Ethics in Landlord-Tenant Law
Basics of Bankruptcy and Contracts
Document Retention and Destruction in Louisiana
Guest Lecturer, E.J. Ourso College of Business, Louisiana State University
Eric's more recent publications include:
Louisiana Foreclosures on Commercial and Industrial Property Require the Involvement of Judges and Sheriffs, Louisiana Law Blog, March 28, 2023
Oils Well That Ends Well: Texas First Purchaser Lien Act Affords Working Interest Owners Greater Secured Rights, Texas Law Blog, September 27, 2021
Businesses in South Louisiana Eligible for SBA Loans to Assist with Disaster Recovery After Hurricane Ida, Louisiana Law Blog, August 30, 2021
Texas' Deep Freeze May Bring Wave of Energy Sector Bankruptcies, Texas Law Blog, March 5, 2021
U.S. Supreme Court Gives Good News to Secured Lenders, Tempered with Words of Caution, Louisiana Law Blog, January 20, 2021
Is That a Real Covenant, or Just an Executory Contract? Midstream Agreements to be Tested in Coming Wave of E&P Bankruptcy Cases, Louisiana Law Blog, July 7, 2020
Preparing for the squall of post-COVID bankruptcies: Intellectual Property rights in Chapter 11, Intellectual Property Blog, April 29, 2020
COVID-19 and OPEC and Having a Major Impact on E&P-Related Finance, Acquisitions and Bankruptcies, Louisiana Law Blog, March 16, 2020
Draft Carefully - Recent U.S. Supreme Court Case Serves as Lesson to Properly Preserve Issues on Appeal, Louisiana Law Blog, January 7, 2020
Ag Lenders and Vendors: The Family Farmer Relief Act of 2019 Opens Chapter 12 Bankruptcy to More Farmers, Louisiana Law Blog, September 11, 2019
Recent United States Supreme Court Decision Tackles Question of What Happens When Bankruptcy Meets Intellectual Property, Louisiana Law Blog, June 19, 2019
Offshore Service Companies Try Bankruptcy, Lobbying to Improve Their Finances, Louisiana Law Blog, May 14, 2017
Introducing a New Risk for Louisiana Loans Supported by Upstream and Cross-Stream Security: The Ten-Year Revocatory Action, Louisiana Law Blog, March 23, 2017
"Artificially Impaired" Creditors Can Vote on Chapter 11 Plans in the Fifth Circuit, Louisiana Law Blog, March 2013
Louisiana's Business Judgment Rule Protects Corporate Officers From Being Second Guessed, Unlike California's Corporate Law, Louisiana Law Blog, January 2012
Lenders and Developers Need to Understand How Louisiana's Private Works Act Applies to Their Projects, Louisiana Law Blog, May 2011
"Zone of Insolvency" Claims Against Officers and Directors Still Alive (and Well?) Outside of Delaware, LAGNIAPPE (A Publication of Louisiana Certified Public Accountants), Auguest/September 2009.
Community Service
Member, Children's Sermon Team, First United Methodist Church of Baton Rouge
Board of Directors, Capital Area Alliance for the Homeless
Pro Bono Volunteer and Holiday Star Committee Member, Baton Rouge Bar Association
Former Director, Board Chairman, and Volunteer, Youth Oasis (homeless shelter for teenagers)
Former Director, Riverbend Homeowners Association
Former Director, Louisiana School for the Deaf Foundation
Former Director, Dallas Area Young Lawyers
Fellow, Louisiana Bar Foundation
Founding Fellow, DAYL Foundation