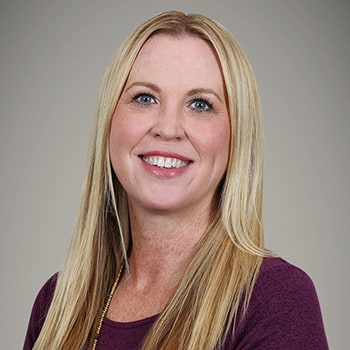 Karen Waters Shipman
Partner
Karen Waters Shipman is a partner in the New Orleans office of Kean Miller. Karen is an experienced litigator with particular experience in a wide variety of admiralty and oil & gas casualty issues, including Jones Act, personal injury, oil and gas exploration, well blowouts, cargo damage, vessel collisions, vessel damage, platform damage and barge damage. Her experience with oil and gas casualties is both offshore in the Gulf of Mexico and on land. Karen also has experience with drafting, reviewing and litigating various maritime and oil and gas commercial contracts, including charter agreements and master services agreements. She has experience in construction law, consumer credit reporting, products liability, and general personal injury litigation. Following law school, she served for one year as a judicial law clerk to the Hon. Fredericka H. Wicker of the Twenty-Fourth Judicial District Court for the Parish of Jefferson.
Karen was selected by New Orleans CityBusiness as a 2011 Leadership in Law Award recipient, and as a 2012 recipient of the Women of Year award. She was selected for inclusion into the 2013 edition of the Martindale-Hubbell Bar Register of Preeminent Women Lawyers and is AV-rated by Martindale-Hubbell. Karen is listed in Louisiana Super Lawyers 2018 - 2019.
Representative Experience
Representation of entertainment and gaming industry clients in the defense of negligence, premises liability and vicarious liability claims
Representation of an entertainment and gaming industry client in the defense of an alleged sexual assault claim in a parking garage

Representation of the second largest natural gas producer in the United States in case arising from blowout of one of its land wells in Louisiana, including successful prosecution of breach of contract and gross negligence claims against the wellhead contractor: After a two-week trial, the Court awarded nearly $10 million in damages to the client
Representation of Louisiana-based towboat operators and barge owners in defense of property damage claims and personal injury claims under the Jones Act and the General Maritime Law
Representation of offshore oil and gas platform owners and operators in defense of personal injury claims and in prosecution of property damage claims associated with well blowouts, vessel allisions, diving incidents, personnel basket transfers and other issues, including analysis of defense and indemnity issues under relevant contracts
Representation of marine and energy companies involving significant catastrophes resulting from pipeline ruptures and vessel allisions
Representation of sub-contractors in both residential and commercial construction defect litigation
Representation of clients in matters involving alleged damages to oyster beds and leases
Representation of Consumer Credit Reporting Agency in defense of Fair Credit Reporting Act (FCRA) litigation by consumers
Education
Karen earned her B.A. in Anthropology and Human and Natural Ecology from Emory University in 1993. She earned her J.D., cum laude, with a Certificate of Specialization in Admiralty Law from Tulane University Law School in 1998, where she was a member of the Order of the Coif and the Tulane Law Review.
Admissions
Admitted, Louisiana, 2001; New York, 1999; New Jersey, 1998; United States District Courts for the Eastern, Middle and Western Districts of Louisiana; United States Court of Appeals, Fifth Circuit; United States Supreme Court
Memberships
Louisiana State, New York, New Jersey, American and Federal Bar Association; Women's International Shipping & Trading Association (WISTA); Women's Energy Network, Southeast Louisiana Chapter
Articles, Publications and Presentations
Community Service
Board of Directors, New Orleans Chapter of the Federal Bar Association
Board of Directors, Lighthouse for the Blind of New Orleans, 2007-2010
Reported Cases
Perise v. Eni Petroleum, U.S., L.L.C., No. 14–99, 2014 WL 4929239, (M.D. La. 10/1/14)
Riley v. Llog Exploration Co. LLC, No. 14-437, 2014 WL 4345002, (E.D. La. 8/ 28/14)
Baloney v. Ensco Offshore Co., 570 Fed. Appx. 423 (5th Cir. 2014)
Carrigan v. M/V AMC Ambassador, No. 13-03208, 2014 WL 358353 (S.D.Tex. 1/31/14)
Howell v. Avante Servs., LLC, No. 12-293, 2013 WL 1907474 (E.D. La. 5/8/13)
Punch v. Chevron USA, Inc., No. 12–388, 2012 WL 5289379 (E.D. La. 10/24/12)
Sherman v. Mantle Oil & Gas, LLC, 2011 WL 130240, (E.D. La., 01/14/11) (NO. CIV. A. 10-2774).
Allemand v. Appache Corp., 2011 WL 93747, (E.D. La., 01/05/11) (NO. CIV. A. 09-7502).
Nase v. TECO Energy, Inc., 2010 WL 924290, (E.D.La., 03/09/10) (NO. CIV. A. 09-7659).
Cardinal Towing, Inc. v. Cooper/T. Smith Corp., 2007 WL 3172123, (E.D.La., 10/29/07) (NO. CIV. A. 06-10829).
In re Omega Protein, Inc., 2007 WL 404695, (W.D.La., 2/2/07)(NO. 2:04-CV-2071).
In re Omega Protein, Inc., 2007 WL 165494, (W.D.La., 1/17/07)(NO. 2:04-CV-2071).
Sekco Operating Co. v. Aspect Energy, L.L.C., 2006 WL 1328824, (E.D. La., 5/9/06) (NO. CIV. A. 04-3149).
El Paso Production GOM, Inc. v. Smith, 406 F. Supp.2d 671, 2005 A.M.C. 2932, (E.D.La., 10/14/05) (NO.CIV. A. 05-1303).
Simmons Marine, LLC v. Enervest Operating, LLC, 2005 WL 2050283, (E.D. La., 08/03/05) (NO.CIV.A. 05-1303)
Quality Marine Services, Inc., Limitation Proceedings, M/V Mr. Jason, 2005 AMC 1438 (2005).
Kennedy v. Chase Manhattan Bank USA, NA, 369 F.3d 833 (5th Cir.), cert. denied, 543 U.S. 995 (2004.