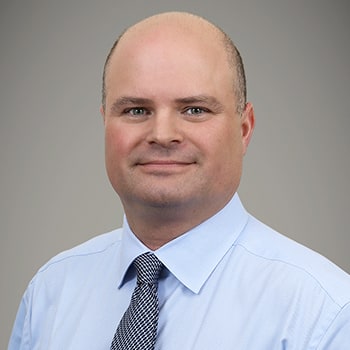 Kyle P. Polozola
Partner
Kyle Polozola is a partner in the Lafayette office of Kean Miller. He practices in the oil and gas, business and corporate, and real estate groups. Kyle has more than 25 years of experience handling complex oil and gas and commercial litigation disputes, environmental litigation, oil and gas transactional matters, including mineral title examination, due diligence, acquisition and sale of oil and gas properties, and energy regulatory matters. He assists clients with a variety of corporate and business transactional matters, and represents local, state, national, and international clients in Louisiana ad valorem (property) tax matters.
Following law school, Kyle clerked for the Hon. Catherine D. Kimball, Associate (later Chief) Justice of the Supreme Court of Louisiana. He is a member of the Louisiana Mineral Law Institute Advisory Council.
Kyle has been listed in The Best Lawyers in America in Energy Law, Oil and Gas Law, and Administrative/Regulatory Law, 2016 - 2024, and is AV Preeminent-rated by Martindale-Hubbell. Kyle is also recognized as a 2023 Top Lawyer by Acadiana Profile.
Representative Experience
Lead trial and appellate counsel for multiple oil and gas companies to contest ad valorem (property) tax assessments, including trials before the Louisiana Tax Commission and subsequent appeals for judicial review
Representation of oil and gas companies in all phases of exploration and production, including issuing original/drilling title opinions, supplemental title opinions, division order title opinions, leasehold title opinions, surface title opinions, and acquisition title opinions
Representation of oil and gas companies in Louisiana onshore drilling environment, including unitization, permitting, and regulatory areas
Representation of banks and commercial lenders in real estate matters
Representation of oil and gas producers on operational issues, including leasing, surface use, produced water disposal, hydraulic fracturing, payment of proceeds, and disputes with royalty owners and working interest partners, in several Louisiana and Texas prospects, including the Haynesville Shale, Tuscaloosa Marine Shale, Austin Chalk, Permian Basin and Eagle Ford Shale
Representation of major oil and gas company in seminal energy and environmental contamination case, including appeal to Supreme Court of Louisiana
Lead due diligence counsel for oil and gas company in acquisition of numerous oil and gas leases and wells, including HBP and those involving federal lands
Representation of major oil and gas company on coastwise trade determination before United States Customs Service, concerning movement of foreign flagged vessels between points
Lead trial counsel in Louisiana and federal courts in case of first impression on claim of intentional interference with a contract against a corporate entity defendant
Lead trial counsel for major oilfield service company on claim of alleged environmental damage to neighboring property and water aquifer by migration of contaminants
Represented major oil company and two independent producers against claims of environmental contamination, trespass, damage to aquifer, breach of contract, and punitive damages from onshore oil and gas operations
Representation of chemical manufacturer in claim by statutory employee burned in explosion, including claim for punitive damages due to handling of hazardous and toxic substances
Representation of disability insurance carrier in federal court on claim for disability benefits by a professional convicted of mail fraud, including ERISA issues
Representation of major energy company against claim by landowner for damages due to alleged coastal subsidence resulting from oil and gas operations in marsh lands
Lead trial counsel for architect in construction law case involving alleged damages for defective construction and design, obtaining zero judgment after protracted litigation
Lead trial counsel for a major and an independent oil and gas company concerning claim by mineral owners for award of additional mineral interests
Represented large independent oil and gas company on claim by landowner for recognition of certain mineral interests in land and involving competing mineral servitude interests
Representation of chemical manufacturers in class action cases involving release of chlorine
Education
Kyle earned his B.S. from Louisiana State University in 1992. He earned his J.D., cum laude, from Loyola University New Orleans College of Law in 1996, where he served as Managing Editor of the Loyola Law Review and a member of the Moot Court staff.
Admissions
Admitted, Louisiana, 1996; Texas, 2011; United States District Courts for the Eastern, Middle and Western Districts of Louisiana; United States Court of Appeals for the Fifth Circuit
Memberships
Lafayette, Louisiana State, Texas State, American and Federal Bar Associations; Louisiana Oil & Gas Association (LOGA); Louisiana Association of Business and Industry (LABI), John M. Duhé American Inn of Court (Past President); Lafayette (LAPL) and Houston (HAPL) Associations of Professional Landmen; Rocky Mountain Mineral Law Foundation (RMMLF); Lafayette-Acadiana Chapter of Legatus© (President, 2018)
Articles, Publications and Presentations
Property Taxpayers – Check your Proposed Assessments Before the Deadline!, Louisiana Law Blog, August 9, 2023
Louisiana Supreme Court Issues Major Decision in Oil and Gas Property Tax Case, Louisiana Law Blog, October 21, 2020
Disbursing Oil and Gas Revenue - Who Pays Who When, 65th Rocky Mountain Mineral Law Institute, July 19, 2019
Paying Lease Proceeds, 66th Louisiana Mineral Law Institute, March 15, 2019
Legislative Fix to Louisiana's Risk Fee Act Coming Soon?, Louisiana Law Blog, March 25, 2019

Surface Use Issues in Mineral Operations and Production, LAPL, 2018
The Always Exciting Risk Fee Talk, LAPL, 2015
Ethics for Landmen, LAPL, 2015
Calculating the Royalty, The Problem Everyone Wants to Have (And How to Deal With It), 60th Louisiana Mineral Law Institute, 2013
Retained Liabilities in Onshore Operations: P&A Liability and Legacy Lawsuits, 2013
Royalty Acres: Why Be Clear When You Can Be Confusing?, LAPL Newsletter, 2013
Louisiana Mineral Law, DALWORTH Association of Division Order Analysts, 2012
Fifth Circuit Symposium, Federal Jurisdiction and Procedure, Loyola Law Review, 1998
Community Service
Graduate, Leadership Lafayette Class XV, 2001
Former Hearing Committee Member, Louisiana Attorney Disciplinary Board (two terms)
Past President, Lafayette Young Lawyers Association
Past Member, Board of Trustees, John Paul the Great Academy
Capital Campaign Board, Our Lady of Wisdom Church and Catholic Student Center