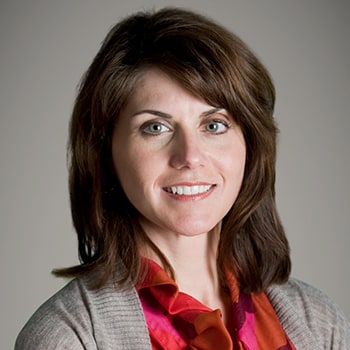 Lana D. Crump
Partner
Lana Crump is a partner in the Baton Rouge office of Kean Miller, and serves as the firm's General Counsel. She joined the firm in 1995 and represents clients in toxic tort and mass tort actions, business litigation, financial services litigation, federal civil rights cases, local government and land use matters, and property, life, health and disability insurance litigation. Lana has particular expertise in class action litigation involving chemical exposures and catastrophic accidents. She represents companies and individuals in all areas of business disputes and contract litigation. She defends life and disability claims for insurance companies. She also counsels municipalities involving municipal, land use, constitutional and civil rights issues.
Lana has served on the firm's Ethics and Conflicts Resolution Committee for 15 years, and is past Chair of the committee. She provides counsel and advice to lawyers and firms facing ethical dilemmas, and uses her litigation experience in handling matters involving complex issues in lawyer ethics including disqualification motions, legal fee disputes, privilege and conflicts of interest issues, and legal malpractice cases.
Lana is AV-rated by Martindale-Hubbell.
Representative Experience
Served as Trial Attorney/Counsel in defending high-profile, multiple-plaintiff lawsuits arising out of an explosion and fire at a major Louisiana chemical manufacturing facility. The Kean Miller emergency response and trial teams assisted our client in official notifications, evidence preservation, incident investigation, interaction with state and federal regulatory authorities, litigation management, and complex mass joinder and personal injury trial defense in multiple venues, including taking several cases to verdict.
Representation of an oil and gas exploration company in a multi-million dollar control of well insurance claim
Representation of a major olefins production facility in incident management and litigation arising from an explosion and fire at the facility
Representation of a major petrochemical company in a $50 million class action lawsuit involving alleged exposure to hazardous materials
Representation of an international oil and gas company in a multi-million dollar construction dispute involving soil and groundwater contamination
Representation of a global fertilizer producer in a complex class action involving an explosion and fire from its Louisiana facility
Representation of an international oil and gas company in a class action involving refinery flaring and emissions of sulfur dioxide and hydrogen sulfide
Representation of a Louisiana municipality in a multi-million dollar land-use dispute against a real estate developer
Representation of a municipality in multiple claims of First Amendment violations and retaliation
Representation of municipalities throughout south Louisiana in the defense of federal civil rights suits, including a case involving allegations of federal conspiracy in the United States Supreme Court
Representation of an international energy company in litigation involving a lease dispute involving an LNG facility
Representation of a multi-national industrial client involving long term exposure to ethylene dichloride
Representation of a national pipeline company in a contract dispute relating to design and construction of a Louisiana pipeline
Representation of a chemical manufacturer in class action litigation arising out of property damage claims from nearby residents alleging excessive coke emissions from the facility
Representation of a large global clearing broker and financial services provider in business litigation brought by Louisiana investors
Representation of a title insurance company advocating its position on use of federal grant funds in compliance with Louisiana law
Representation of a national insurance carrier in multiple suits against the insurance company including complex claims for policy disability benefits and accidental death benefits
Representation of a regional insurance company in multiple suits for life insurance benefits involving material misrepresentation and beneficiary disqualification issues
Representation of global manufacturer of dental products in multiple products liability disputes
Successfully defended a national insurance company in a fraud claim alleging misrepresentations in dealing with security interests on annuity accounts
Representation of municipalities on significant municipal law issues in appellate courts and the Louisiana Supreme Court
Representation of a Louisiana state department advocating its position on the statutory representation requirement by the Louisiana Attorney General
Education
Lana earned her B.A. from Louisiana State University in 1992. She earned her J.D. in 1995 from the LSU Law Center where she was a member of the Order of the Coif and Moot Court Board. She is a member of the LSU Law Center Hall of Fame.
Admissions
Admitted, Louisiana, 1995; Texas, 2019; United States District Courts for the Eastern, Middle and Western Districts of Louisiana; United States Court of Appeals, Fifth Circuit; United States Supreme Court, 2002
Memberships
Baton Rouge, Louisiana State and American Bar Associations; Association of Professional Responsibility Lawyers; Southeastern Women in Financial Services (SWIFS); Defense Research Institute; Louisiana Association of Defense Counsel (District 1 Board Member) ; Louisiana Bar Foundation Fellow; ABA Center for Professional Responsibility; ABA Tort Trial and Insurance Practice Section; ABA Section of Litigation; Propane Gas Defense Association
Articles, Publications and Presentations
Ethical Considerations in Investigations-Protecting the Attorney-Client Privilege, Southeast Women in Financial Services, Winter 2019
Protecting the Attorney-Client Privilege, Baton Rouge Bar Association CLE By The Hour, December 14, 2018
Professionalism: The New Code and Timeless Wisdom, LSU 2018 Recent Developments in Legislation & Jurisprudence CLE, November 16, 2018
Ethical Issues in Investigations, Propane Gas Defense Association 2018 Fall Meeting, October 4, 2018
Emergency Response, Louisiana Chemical Association, July 5, 2018

Hot Topics and Ethical Issues in Employment and Agency Investigation, Kean Miller Stay Out Of Hot Water CLE, April, 19, 2018
Injured Plaintiffs' Recovery of Imaginary Medical Costs, Louisiana Law Blog, August 17, 2017
Conflicts and Confidentiality Step-By-Step, Louisiana City Attorneys Association, 2014 Fall Conference and CLE
Ethics: Best Practices in Representing Your Municipal Client, Louisiana City Attorneys Association 2012 Fall Conference
Professionalism for Attorneys, Louisiana City Attorneys Association, 2011 Fall Conference and CLE.
Closing Arguments that Help the Jury, Louisiana State Bar Association, Co-Presenter Voodoo Fest Seminar, 2010.
Professionalism in the 21st Century, Louisiana City Attorneys Association, 2010 Fall Conference and CLE.
How to Be a Professional, Louisiana State University, LSU Law Center, 2009 CLE by the hour.
Recent Developments in Local Disturbing the Peace Ordinance, Louisiana City Attorneys Association, 2008 Summer Conference.
Do You Know the Rules of Professional Conduct?, Louisiana City Attorneys Association, 2007 Fall Conference.
Ethics: Revisions to Selected Rules of Professional Conduct, Louisiana City Attorneys Association, 2004 Fall Conference.
Game of Ethics, Louisiana City Attorneys Association, 2002 Fall Conference.
Ethics for the Municipal Attorney, Louisiana City Attorneys Association, 2000 Summer Workshop.
Overview of the Louisiana Campaign Finance Disclosure Act, Louisiana Association of Educators, May 2000.
Municipal Law, Baton Rouge Bar Association, Continuing Legal Education, December 1998.
Community Service
Member, Capital Area United Way, Resource Development Cabinet, 2020 - 2021
Member, Women United, Capital Area United Way, 2020
Committee Member, Celebrate the Power of Women Breakfast, 2020

Partners in the Arts Board, Pawbackers Board, The Dunham School, 2019-2020

Board of Advisors, Theatre Baton Rouge, 2018 - present

Board Member, Prevent Child Abuse Louisiana, 2008 - 2019; President and Board Chair, 2014-2016
Chair, Capital Area Jock Scott Community Partnership Panel, Louisiana Bar Foundation, 2014-2015
Past Volunteer, Junior Achievement Teaching Program, Glen Oaks Middle School
Volunteer, Mid City Fix-Up Program, Baton Rouge Bar Association
Young Lawyers Section and Continuing Legal Education Committee, Baton Rouge Bar Association
Member, YWCA of Baton Rouge
Member, St. George Catholic Church