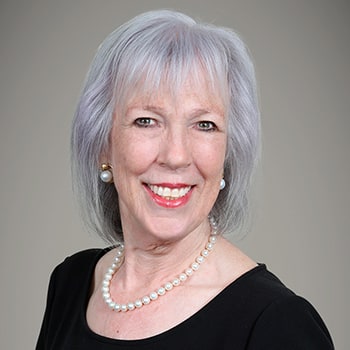 Linda Broocks
Partner
Linda Broocks is partner in the Houston office of Kean Miller. She joined the firm in 2017 and maintains an active practice in trials and appeals of complex commercial, securities, personal injury, employment and real estate cases.
Linda is Board Certified in Civil Trial Law and Civil Appellate Law by the Texas Board of Legal Specialization and is also a certified mediator, with experience mediating a variety of civil suits, and an arbitrator for the Financial Industry Regulatory Authority.
Linda has been recognized by Thomson Reuters among the Texas Super Lawyers in civil litigation defense in every year of voting. She was selected as a Premier Woman in the Law by the Association of Women Attorneys in 2018, and as a Woman on the Move by the Houston Chronicle, Channel 11 and Texas Executive Women in 2000.
Linda is AV-rated by Martindale-Hubbell.
Representative Experience
Securing favorable settlement in a copyright infringement suit for a songwriter against a world-famous star
Successful defense of a national investment banking firm in suit alleging securities fraud in connection with a public stock offering
Successful defense of claims of product liability and gross negligence in suits involving gas explosions and toxic exposure
Ongoing representation of a variety of firms and individuals in connection with investigations conducted, and suits brought, by the SEC, FINRA, the CFTC, the NFA, and various state regulatory authorities
Defense award in arbitration alleging fraud on the market in connection with mortgage-backed securities investments
Successful prosecution of fraud and contract claims arising out of corporate merger
Defeating certification of various purported state and national class actions
Successfully defending a national brokerage firm in a series of cases alleging fraudulent research
Successfully defending an oil field services company accused of fraud and breach of contract by the operator of a gas well and prevailing on a counterclaim (including successfully defending appeal to the Texas Supreme Court)
Obtaining and collecting a significant award for several foreign investors against an international multi-level marketing company (including successful appeal, reversing a vacatur of the award)
Leading defense team in representation of a major brokerage firm against claims by hundreds of plaintiffs arising out of failed commercial real estate loans
Education
Linda earned her B.A. from Rice University in 1972. She earned her J.D., with honors, in 1978, from the University of Texas School of Law, where she was the note and comment editor of the Texas Law Review.
Linda served as a Judicial Law Clerk to the Honorable Judge John R. Brown, Chief Judge of the United States Court of Appeals for the Fifth Circuit from 1978-1979.
Admissions
Admitted, Texas; West Virginia; United States Supreme Court; Fifth Circuit Court of Appeals; United States District Courts for the Southern, Northern, Eastern, and Western Districts of Texas; United States District Courts for the Northern and Southern Districts of West Virginia
Memberships
Houston (Litigation Section; Council Member and Chair of the Appellate Practice Section; Past Chair of the Securities Litigation & Arbitration Section) and Texas State Bar Associations; Propane Gas Defense Association (Board Member and Past President); American Board of Trial Advocates; Securities Industry and Financial Markets Association
Articles, Publications and Presentations
Co-Presenter, 2020 Apex Business Owner Summit, October 28-29, 2020
Community Service
Board Member, Southeastern Women in Financial Services; Member of the Year (2018)
A Founder and Past President of the Executive Committee, Center for Women in Law at the University of Texas
Board Member and Past President, Texas Association of Civil Trial and Appellate Specialists
Sustaining Life Fellow and former Vice Chair, Houston Bar Foundation
Instructor, National Institute of Trial Advocacy