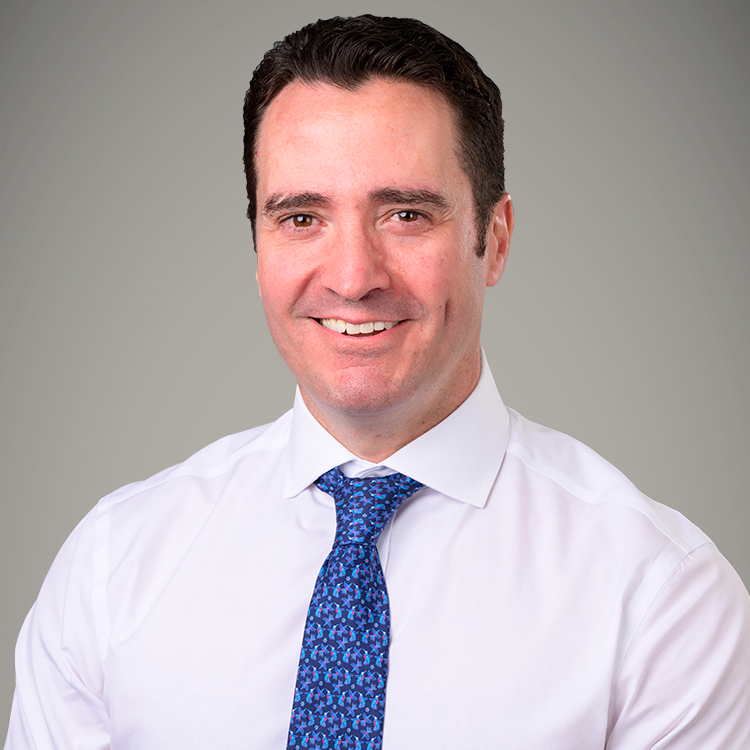 Louis M. Grossman
Partner
Lou Grossman is a partner in the New Orleans office of Kean Miller and practices in the environmental litigation, energy, and appellate groups. Since being admitted to practice in 2003, he has handled complex disputes involving the energy and petrochemical industries, including toxic tort claims, environmental damage claims, and commercial litigation. In addition, Lou has handled the appeals of numerous high-profile legal issues at the trial and appellate court level. He is listed in Louisiana Super Lawyers as a Rising Star for 2013 and 2014. Lou was admitted to the Colorado Bar in 2015, and was listed as a Rising Star in Colorado Super Lawyers in 2016 and 2017. Lou is AV-rated by Martindale-Hubbell.
Representative Experience
Representation of a Fortune 10 energy company in a variety of oil field legacy cases and related property damage litigation
Representation of a global oil and gas company in class action and mass joinder litigation involving personal injury and property damage claims allegedly resulting from exposure to Naturally Occurring Radioactive Waste ("NORM")
Representation of a global energy company in significant cases involving alleged personal injury due to Naturally Occurring Radioactive Material (NORM)
Representation of Class 1 railroads in employee injury cases, crossing accident litigation, land use and environmental disputes
Appellate counsel in connection with commercial, environmental and regulatory appeals
Representation of local business in environmental/regulatory compliance matters
Representation of publicly traded company in federal qui tam action
Representation of publicly traded restaurant chain in Fair Labor Standards Act disputes
Appellate counsel for publicly traded restaurant chain in appeals from National Labor Relations Board decisions
Education
Lou earned his B.A. from Colorado College in 2000. He earned his J.D., cum laude, from the University of Arizona, James E. Rogers College of Law in 2003.
Admissions
Admitted, Louisiana, 2003; Colorado, 2015; United States District Court for the Eastern, Middle and Western Districts of Louisiana, 2003; United States District Court for the District of Colorado, 2015; United States District Court for the Eastern District of Wisconsin, 2016; United States Court of Appeal, Fifth Circuit, 2003; United States Court of Appeal, Eleventh Circuit, 2016; United States Court of Appeal, Eight Circuit, 2016; United States Supreme Court, 2010; United States Court of Appeal, Tenth Circuit, 2017
Memberships
New Orleans, Colorado, American and Federal Bar Associations; DRI; Colorado Oil& Gas Association; Rocky Mountain Mineral Law Foundation; Denver Petroleum Club
Articles, Publications and Presentations
The Supreme Court Agrees to Hear a Second Case Challenging Chevron Deference & Multiple Third-Party Groups File Amicus Briefs Asking the Court to Overrule Chevron Deference, Louisiana Law Blog, December 7, 2023
Attorney Ethics in the Hybrid-Work Age, Stay Out of Hot Water, A Kean Miller CLE, Houston, TX, April 21, 2022
Recent Department of Labor Audits a Good Reminder to Understand the Law and Follow Best Practices, Louisiana Law Blog, November 8, 2019

Fifth Circuit Provides Guidance on Removability of Mass Actions Under CAFA, Louisiana Law Blog, January 13, 2018
Class Action Litigation Crisis: Preemptive Management Strategies for Corporate Counsel, co-author, Bureau of National Affairs' Class Action Litigation Reporter
Co-Author, Louisiana Chapter of American Bar Association, Antitrust Practices and Statutes, 2nd, 3rd and 4th Ed
Co-Author, "57th Annual Mineral Law Institute, 2010, 'Act 312 Updates'"
Community Service
Former Board Member, Danny A. Foundation, Lymphomaniacs and the Cystic Fibrosis Foundation
Former Volunteer, American Cancer Society's Taylor Hope Lodge, New Orleans
Denver Urban Scholars, Mentor (2016-present), Mentor Ambassador Committee (Current), Board of Directors (Current)