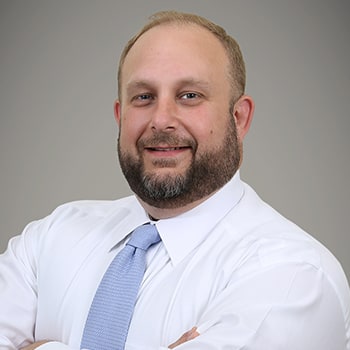 Mark A. Doré
Senior Counsel
Mark Doré is senior counsel in the Lafayette office of Kean Miller. He joined the firm in 2018 and practices in the energy group (oil and gas and renewable energy), business and corporate and real estate groups. One aspect of Mark's practice focuses on representing upstream energy companies in Louisiana, including oil and gas transactional matters, mineral title examination, due diligence, acquisition and sale of oil and gas properties, regulatory compliance, and providing advice to attorneys and landmen at companies engaged in upstream activities.
Another facet of Mark's practice is reflected in his experience in the area of Carbon Capture, Usage, and Storage (CCUS). He regularly works with clients to facilitate their entry into this market and has been heavily involved in drafting, negotiation, and advising in connection with the acquisition of servitude and fee agreements, land use and expropriation issues, and regulatory matters in all stages of the project.
While in law school, Mark launched his own oil and gas/real estate title company in Lafayette, Louisiana, and continued working full time as an independent landman from 2004-2010, where he gained hands-on working knowledge of Louisiana mineral law.
Mark is recognized as a 2023 Top Lawyer by Acadiana Profile. He was also selected by Louisiana Senator Brett Allain to serve on the Task Force on Local Impacts of Carbon Capture and Sequestration called for by Senator Heather Cloud.
Representative Experience
Represents clients in entering the CCUS market by drafting, negotiating, and advising on servitude and fee agreements, land use, expropriation issues, and regulatory matters at all project stages.
Preparation of hundreds of oil and gas title opinions, including original/drilling title opinions, supplemental title opinions, division order title opinions, leasehold title opinions, surface title opinions, and acquisition title opinions
Advises land and legal departments in upstream energy companies on various operational and regulatory issues, including lease maintenance, surface use, salt water disposal, payment of royalties and other production proceeds, and disputes with royalty owners and working interest partners
Negotiates and drafts contracts for upstream energy companies, including joint operating agreements, purchase and sale agreements, pooling and unitization agreements, surface use agreements, rights of way, salt water disposal agreements, leasehold assignments, royalty and overriding royalty assignments, curative instruments, and various other contracts
Represents energy companies in connection with the acquisition of producing assets in Louisiana, most recently in Northwest, Central, and South Louisiana
Representation of large independent oil and gas company on claim by landowner for recognition of certain mineral interests in land and involving competing mineral servitude interests
Representation of oil field service company in debt collection in connection with the Louisiana Oil Well Lien Statue
Representation of various clients in commercial transactional matters, including contract negotiation, drafting, and business development
Education
Mark earned his B.S. from the University of Louisiana at Lafayette in 2004. He earned his J.D. from Southern University Law Center in 2009.
Memberships
Louisiana Oil and Gas Association (LOGA) Carbon Capture, Utilization, and Sequestration Subcommittee; Lafayette Parish and Louisiana State Bar Associations; Lafayette Association of Professional Landmen (LAPL)
Articles, Publications and Presentations
Carbon Capture and Sequestration: Overview, Multi-State Review and Selected Topics: Tulsa University Law School, April 7, 2023
Renewables' Big Three, AAPL, LAPL & BRAPL Field Landman Seminar, November 17, 2022
Ethics for Landmen, LAPL, 2017
Community Service
Board of Commissioners, Lafayette Economic Development Association (LEDA)
Acadiana Advisory Counsel, Second Harvest Food Bank
Board Member, Cathedral Carmel School Athletic Board