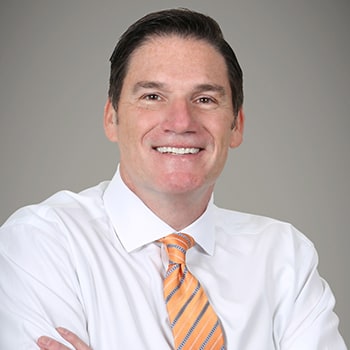 Robert M. Kallam
Partner
Robert Kallam is a partner in the Lafayette office of Kean Miller. He joined the firm in 2019 and practices with the offshore energy and maritime practice group. In addition, Robert's areas of practice include insurance (domestic and international), premises liability, casualty litigation, Act 312 (Legacy Lawsuit) litigation, appellate advocacy and the drafting and negotiating of Master Service Agreements. Robert also serves as a mediator in matters pending in both state and federal courts. Robert has over 30 years of litigation experience in both state and federal courts in the areas of insurance, energy, maritime, premises liability, transportation and general casualty and is uniquely qualified to serve as a mediator in your matters.
Robert is recognized by Louisiana Super Lawyers, 2008-2023 and was listed in the Top 50 in 2018-2020. Robert is also recognized in Acadiana Profile's Top Lawyers for 2014-2023. He is recognized by The Best Lawyers in America in Administrative/Regulatory Law and Admiralty and Maritime Law 2020-2024. He is AV-rated by Martindale-Hubbell. Robert is the recipient of the 2019 Federal Bar Association Lafayette Acadiana Chapter Professionalism Award and the 2022 St. Thomas More Catholic High School Distinguished Alumni Award.
Representative Experience
Drafted and negotiated master service agreements and related agreements including insurance, risk, loss allocation and indemnity
Represented numerous marine, drilling and energy service contractors, energy companies, vessel owners, product manufactures in fatality, bodily injury, commercial, contract, property damage, and toxic tort litigation in state and federal courts
Represented drilling, energy service contractors and operators in downhole oil and gas well failures, blow outs and property damage contract and litigation disputes
Represented numerous premises owners in litigation regarding premises liability and other casualty matters
Represented energy sector clients in arbitration proceedings in both commercial disputes as well as property damages losses
Represented excess insurers in litigation regarding explosions, transportation accidents, etc. involving catastrophic injuries, death and/or brain injuries
Education
Robert earned his B.S. from Louisiana State University in 1987. He earned his J.D. from the LSU Law Center in 1990. Robert is a member of the LSU Law Center Hall of Fame and is a winner of the 1990 Robert Lee Tullis Moot Court Competition.

Admissions
Louisiana; Texas; Louisiana Supreme Court; Texas Supreme Court; United States Court of Appeals for the Fifth Circuit; United States District Courts for the Eastern, Middle and Western Districts of Louisiana; United States District Court for the Southern District of Texas; United States Court of Appeals for the Federal Circuit
Memberships
Louisiana and Texas State Bar Associations; Bar Association of the Fifth Federal Circuit; Federal Bar Association, Acadian/Lafayette, President Elect 2004-2005 and President 2005-2006; The Maritime Law Association of the United States; Louisiana Association of Defense Counsel; Lafayette Young Lawyers Association, President 1996-1997, District 3 Representative 1998
Articles, Publications and Presentations
My Toughest Case: Robert Kallam, mynewOrleans.com, March 29, 2020
Protection and Indemnity Claims Handling/Maintenance and Cure-Transocean, Houston, TX, 2012
What Goes Around Comes Around: The Sometimes Conflicting Interests of Primary and Excess Carriers – Chaucer Seminar, London, 2012
Analyzing Indemnity and Insurance Obligations in Master Service Agreements – Trident Marine Managers Seminar, Houston, TX, 2013
Analyzing Indemnity and Insurance Obligations in Master Service Agreements – Louisiana Companies, Lafayette, LA, 2014
Excess Insurance – Trident Marine Managers Seminar, Houston, TX, 2015
Contractual Indemnification in Louisiana and Texas; UM/UIM under Louisiana and Texas Law; Policy Rights in Louisiana – AIG Seminar, Olathe, KS, 2016
Contractual Indemnification Overview in Louisiana and Texas - JLT Specialty Insurance Services, Inc. Seminar, Houston, TX, 2017
Contractual Indemnification Overview in Louisiana And Texas - Dwight Andrus Insurance Seminar, Lafayette, LA, 2018
Community Service
Member, Fellow of the American Bar Foundation, 2021
Board of Trustees, Louisiana State University Law Center, 2010-present
Faculty Member, Louisiana State University Law Center Apprenticeship Week, 2014, 2015 and 2018
Cathedral Carmel School's Advisory Council, 2006-2011
St. Thomas More Catholic High School Foundation Board, 2015-2018
Ascension Episcopal High School Athletic Booster Club Board, 2014-2018