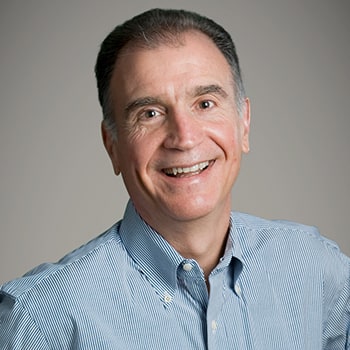 Todd A. Rossi
Of Counsel
Todd Rossi is of counsel in the Baton Rouge office of Kean Miller. Todd is a seasoned litigator and practices in the insurance recovery, business, and litigation areas.
Todd is listed in Louisiana Super Lawyers, 2008-2009 and 2011-2016. He is AV-rated by Martindale-Hubbell.
Todd's experience is varied, and includes representing clients in contract issues, banking matters, shareholder claims, trust disputes, general business disputes, will contests, and tax controversies. Todd's litigation experience extends to representing shareholders, LLC members, officers and directors, executors, trustees, individuals, and others in business liability and economic loss claims.
Todd represents policyholders in numerous insurance coverage and recovery related situations. He provides coverage opinions and policy reviews, and also advises clients on the proper steps to take when insurers issue reservation of rights letters or denial of coverage letters. Todd's coverage and recovery efforts extend to litigation and matters such as multiple and excess insurance policy disputes, exhaustion of policies, policy allocation issues, additional insured coverage, contractual indemnity related matters, bad faith claims, and disputes with London underwriters. His insurance coverage experience includes business and industrial matters such as pollution issues, property damage claims, bodily injury, business interruption disputes, fiduciary claims, and employment retaliation suits. Todd is a member of the ABA Tort Trial and Insurance Practice Section and the Insurance Coverage Litigation Committee and has served as an editor of its Annual Insurance Survey. He is co-author of a chapter in the ABA's "The Reference Handbook on the Comprehensive General Liability Policy."
Education
Todd earned his B.S., summa cum laude, from Manhattan College in 1977. He earned his J.D. in 1981 from the LSU Law Center where he was a member of the Order of the Coif. Todd was a judicial law clerk to the Hon. Fred A. Blanche, Jr., Associate Justice, of the Louisiana Supreme Court, from 1981 to 1982. He earned his LL.M. in taxation from New York University School of Law in 1989. Todd has served on the Adjunct Faculty of the LSU Law Center from 1996 through 2014.
Admissions
Admitted, Louisiana, 1981; United States Tax Court, 1990; United States District Courts for the Eastern, Middle and Western Districts of Louisiana.
Memberships
Baton Rouge, Louisiana State and American Bar Associations
Articles, Publications, Presentations
Duty to Defend, Baton Rouge Business Report, July 4, 2017
Insurance Checklist if Your Business is Sued, Louisiana Law Blog, April 25, 2014
"Taxation of Amounts Received for Personal Injury," 28 Louisiana Bar Journal 409
"Professional Advisors: Are They Subject to Fiduciary Liability Under ERISA," 41 Louisiana Bar Journal 28
"Business Advice: The Privilege Stops Here," 42 Louisiana Bar Journal 263
"Powers of Attorney - Durable Enough to Survive Interdiction?" 44 Louisiana Bar Journal 517
"Limited Liability Company Members' Immunity From Claims: Advantages Over Corporate Shareholders," 46 Louisiana Bar Journal 122
Recent Developments in Insurance Coverage Litigation, Tort Trial & Insurance Practice Law Journal, Winter 2007 (42:2)
Recent Developments in Insurance Coverage Litigation, Tort Trial & Insurance Practice Law Journal, Winter 2011 (46-2)
The Reference Handbook on the Comprehensive General Liability Policy, Chapter 7 ("Trigger"), Insurance Coverage Litigation Committee, American Bar Association
Super Lawyers